The Kingdom sporting Mount Rushmore has been chosen, with four gaelic footballers ultimately picked to represent the county in granite.
Eoin Sheahan had the picks, while Kieran Donaghy had the opportunity to make one final switch to Eoin's selection at the end - and he did just that.
So, in all its glory, here is the County Kerry Mount Rushmore:
===
GAELIC FOOTBALL - Mick O'Connell
Nineteen seasons in the green and gold, and one of the greatest footballers of all time, O'Connell was always a definite number one in Eoin's eyes.
"Mick O'Connell is Don Vito Corleone. Born on an island, and you do not mess with Mick O'Connell. He has got everything you need to be a legend - he's mysterious, he's enigmatic.
"He's also emblematic of everything you want to see in a Kerry footballer."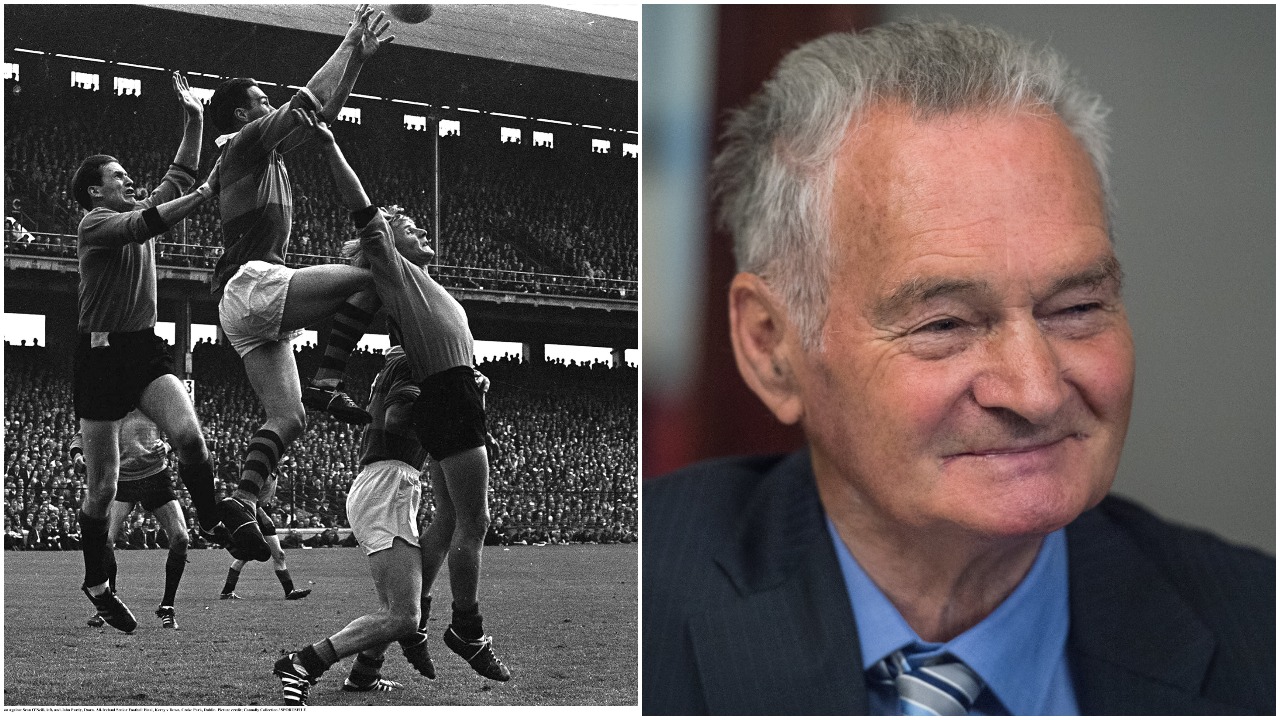 ===
GAELIC FOOTBALL - Mick O'Dwyer
Four All-Ireland's as a player, eight as a manager. Kieran Donaghy said there was no question over O'Dwyer's selection here.
"He was a stylish man, he was a classy man, and he was a baller. You could tell he was a motivator from the very beginning, the way he managed that team was remarkable really."
===
GAELIC FOOTBALL - Páidí Ó'Sé
The An Ghaeltacht legend, who passed away suddenly in 2012, is widely regarded as another Kingdom great, and Eoin told us why he had to be included.
"Páidí Ó'Sé is Rocky Balboa. He has this legend status that is always going to be there, not just from his eight All-Ireland medals, but from the fact that he was absolutely hard as nails."
===
GAELIC FOOTBALL - Mary Jo Curran
Inducted into the Ladies Hall of Fame in 2013, Curran has won an incredible 10 senior All-Ireland's with Kerry and 11 All-Stars.
Paul Galvin made an impassioned plea for her inclusion, and Kieran Donaghy went with it, making the tough decision to remove his old Kerry teammate Colm 'Gooch' Cooper.
===
Missed any of our Mount Rushmore county-by-county series? Watch back all episodes here! 
Here is Nathan Murphy's selection of Mayo
Here is Colm Boohig's selection of Cork
Here is Will O'Callaghan and Paul Rouse's selection of Offaly
Here is Shane Hannon and Gráinne McElwain's selection of Monaghan
Here is Diarmuid Lyng and Liam Griffin's selection of Wexford
Here is Neil Treacy and Jack Anderson's selection of Limerick
Here is Enda Coll and Kieran Cunningham's selection of Donegal
Here is Máire-Treasa Nic-Cheallaigh and Michael Lyster's selection of Galway
Here is Adrian Barry and Conor Moore's selection of Westmeath
Here is Ronan Mullen and Dan McDonnell's selection of Louth
Here is Alan Quinlan and Michael Quinlivan's selection of Tipperary
Here is Tommy Rooney and Hector Ó'hEochagáin's selection of Meath
Here is Conor Deegan and Donal O'Neill's selection of Down
Here is Ger Gilroy and Joe Molloy's selection of Kildare
Here is Thom Malone and Paul Howard's selection of Wicklow
Here is Dave McIntyre and Paul Fitzpatrick's selection of Cavan
Here is Arthur O'Dea and Alan Cawley's selection of Sligo
Download the brand new OTB Sports App in the Play Store & App Store right now! We've got you covered!
Subscribe to Off The Ball's YouTube channel for more videos, like us on Facebook or follow us on Twitter for the latest sporting news and content.