Former Ireland Sevens and 15s player Louise Galvin believes there is more required to repair the women's game in this country than a simple quick fix.
Ireland rounded off their November international series with a 15-12 win over Japan on Saturday. However, the result was the final game in a disappointing 2021 for the women's team.
A 20-18 defeat to Scotland saw Ireland fail to qualify for the 2021 World Cup in New Zealand next October.
Many have cited the IRFU's overemphasis on the sevens team as a key reason for the decline of the women's 15s team.
However, Galvin reckons there is a far bigger issue in Irish women's rugby that needs to be urgently addressed.
Galvin, who retired from sevens duty in September 2020, joined Ger Gilroy and Eoin Sheahan on Tuesday's OTB AM. She explained that international players need much more game time with their clubs.
"I don't think the answer to Ireland's problems is sevens players being selected", Galvin said. "I do think they need as much immersion as possible both within the club and the 15s squad as early as possible. That is happening more than it happened a few years ago."
"But, the 15s international girls also need to be more immersed in the club game. They don't play enough club games. They're not released."
"This is prior to Covid, because that adds extra layers in terms of bubbles, etc. But players weren't released enough, which meant the club game was suffering. You don't have as much strength in depth."
"For someone playing at whatever club, it's very difficult to measure yourself against the international standard." Galvin explained. "You don't see the international players, and so there is more and more of a gap."
Galvin: "We need more people who give a crap about the club game"
Galvin went on to argue that the lack of attention for the club game has left Ireland short in terms of the pool of players they can call into the international 15s panel.
"I think the club need more resources in general," Galvin said. "Since Covid, if you weren't on the periphery of the international 15s squad, and they needed an extra player because someone was out of form or injured, they had no option but to go into the sevens squad, because no one else was training or playing."
"The Interpros had started up, but that was too late - it was too close to the September window. The fact that it was set up that way shows that it was never really set up as a feeder into the international squad."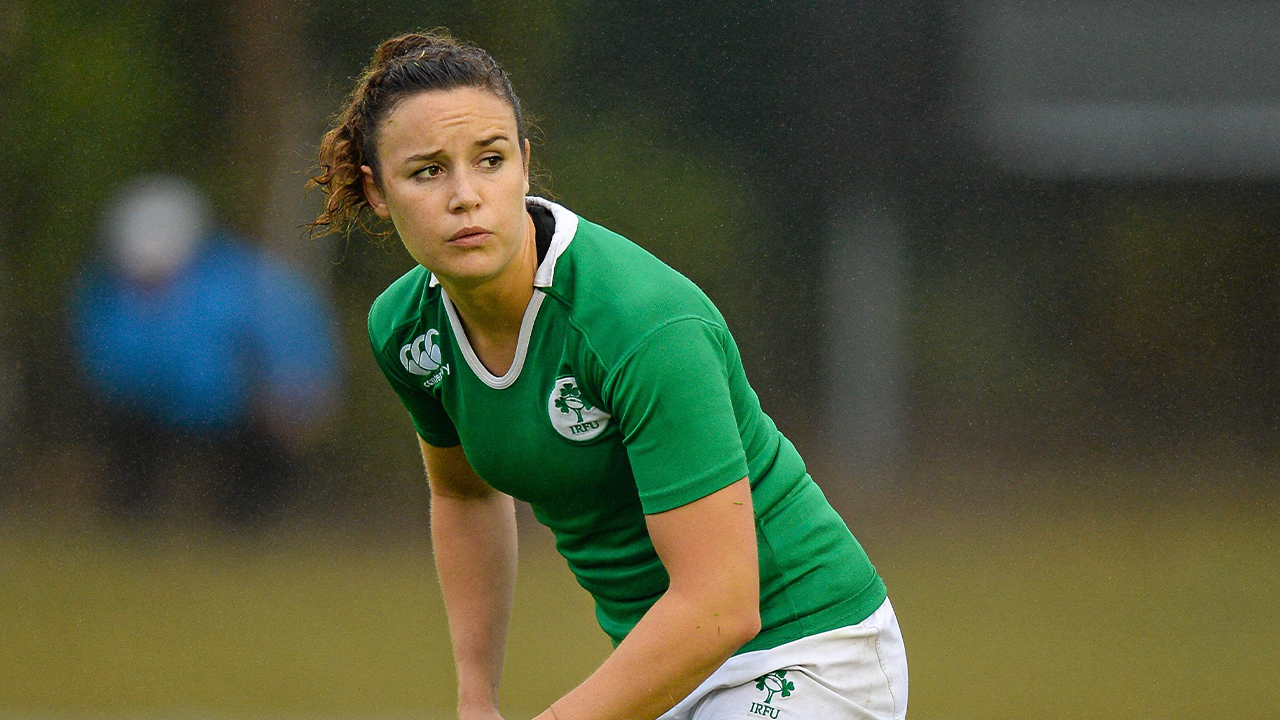 "I think Greg McWilliams' first camp is in January because our Six Nations is in a later window. I think we need to see the players from the last two games back in their clubs. It would raise the standard in their own clubs and also give him carte blanche to pick from in that whole structure."
"As much as the English women are professional, that's not why they're so good," Galvin continued. "It is a reason, but it's because of the investment back through the years through the club game, through having an under-20s side, through the development pathways"
"Making the women's 15s team professional and separating the sevens and 15s players are not the answers. We need a lot more investment. We also need more people who give a crap about the club game and develop that as much as possible."
Download the brand new OTB Sports App in the Play Store & App Store right now! We've got you covered!
Subscribe to OTB Sports's YouTube channel for more videos, like us on Facebook or follow us on Twitter for the latest sporting news and content.