Seven-time All-Ireland winner Paddy Andrews reflected on the highs and lows of an inter-county career that brought unimaginable success, but plenty of challenges along the way. 
"I was a young player and I had a really honest conversation with Pat [Gilroy]," Paddy Andrews recalled of his 2011 chat with the former Dublin boss, his inter-county career coming to an end before it really got started.
"Honestly, I was shocked. I was rattled, definitely. I'd kind of played a lot underage. I'd had success with DCU and would have been earmarked to go on and be a big player for Dublin. That was part of the problem, I believed that too much I suppose.
"I just wasn't performing to the level that I needed to be at and contributing to the team."
A matter of months before Gilroy oversaw Dublin's first All-Ireland triumph in 16 years, Paddy Andrews watched the 2011 final from his couch.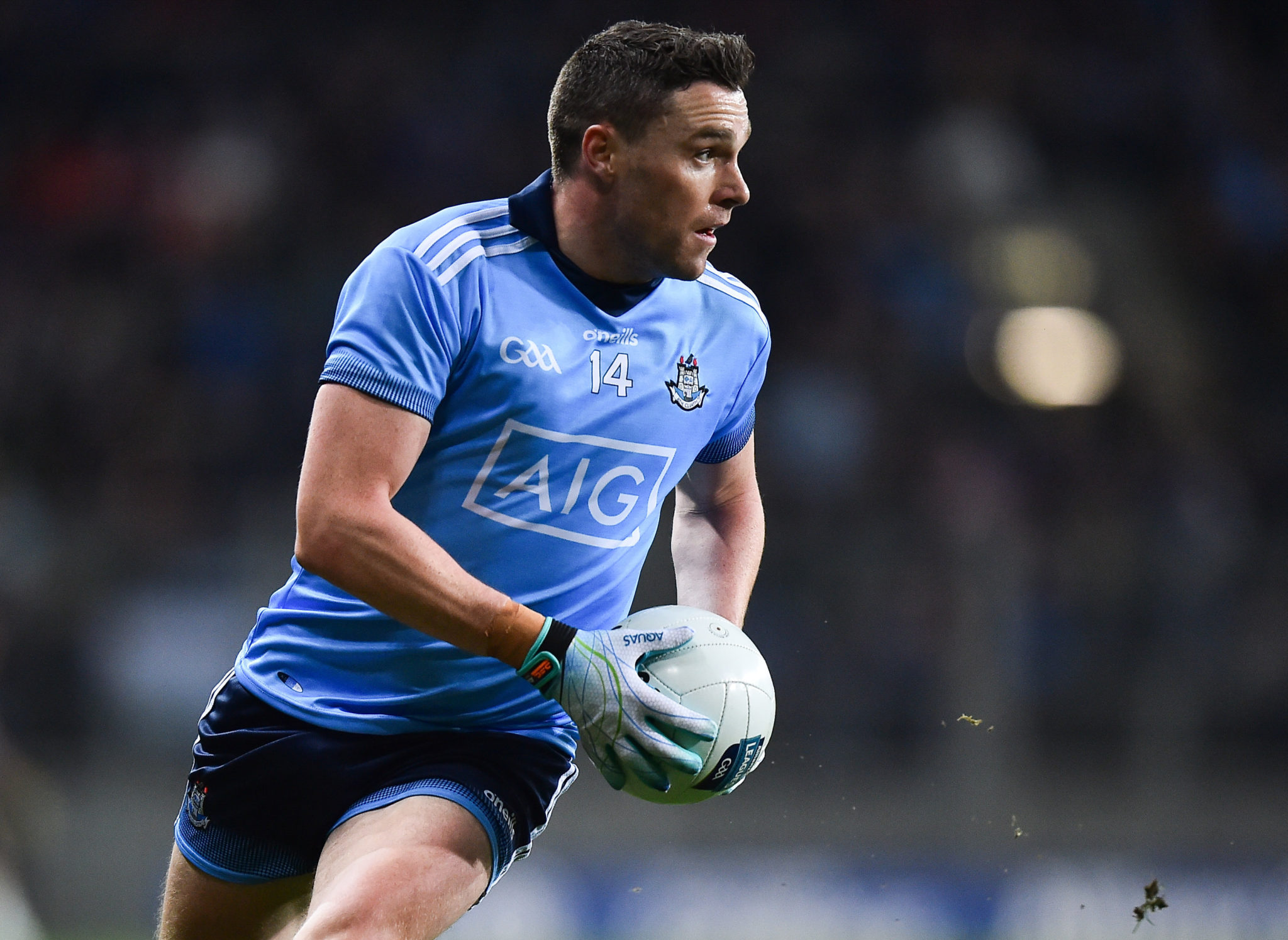 With the benefit of hindsight, Andrews, speaking to OTB AM shortly after announcing his retirement, appreciates where he was going wrong and how he turned it around.
"It kind of happens a lot with younger players," he explained. "You see guys come on to the panel. It mightn't happen straight away, they're dropped and they go back to their clubs.
"Some guys never come back, some guys do and their career kicks off. There's usually a bedding-in period joining a senior panel for a couple of years and it just took me a little bit longer.
"But Pat said it to me, 'Look go back to the club; we need you to start trying to play to your potential' and basically start paying the price; making the sacrifices needed to try and win an All-Ireland."
If Andrews had any uncertainty about Gilroy's messaging, it hit home soon enough.
"Three months later, for the first time in 16 years Dublin won the All-Ireland and I'm sitting on the couch at home watching it," he remembered. "It was disappointing personally, [but I was] delighted for the lads because I'd been on the panel, so I would have had relationships with a lot of the guys.
"But it was the right call, it totally was from Pat. Initially, there's disappointment obviously, but I always have had a really good relationship with Pat and still do today. If I'm being honest with myself, it was the right thing and obviously the team went on and had the success.
"I learned my lesson, I was back on the panel the following year and then obviously went on to play for the following 10 years."
While difficult at the time Paddy Andrews can now look back and admit it was definitely worth the anguish.
"The hurt I suppose personally, and learning that lesson, it does drive serious hunger," he admitted. "It did for me and that was the slap on the wrist, I suppose, to learn that lesson and start understanding what it took to play for Dublin and try and be successful."
Written by Catherine Murphy
Download the brand new OTB Sports App in the Play Store & App Store right now! We've got you covered!
Subscribe to OTB Sports's YouTube channel for more videos, like us on Facebook or follow us on Twitter for the latest sporting news and content.