Earlier this week, World Rugby Chief Executive Brett Gosper insisted that systematic doping was not a major issue in the sport.
The issue had reared its head, partly after South Africa wing Aphiwe Dyantyi tested positive for a banned substance ahead of the Rugby World Cup.
Former Leinster and Scotland head coach Matt Williams, who joined us to preview Ireland's opening game alongside Andy Nicol, gave us his take on the wider issue.
But he also touched on another matter: The Irish media reaction to the image below: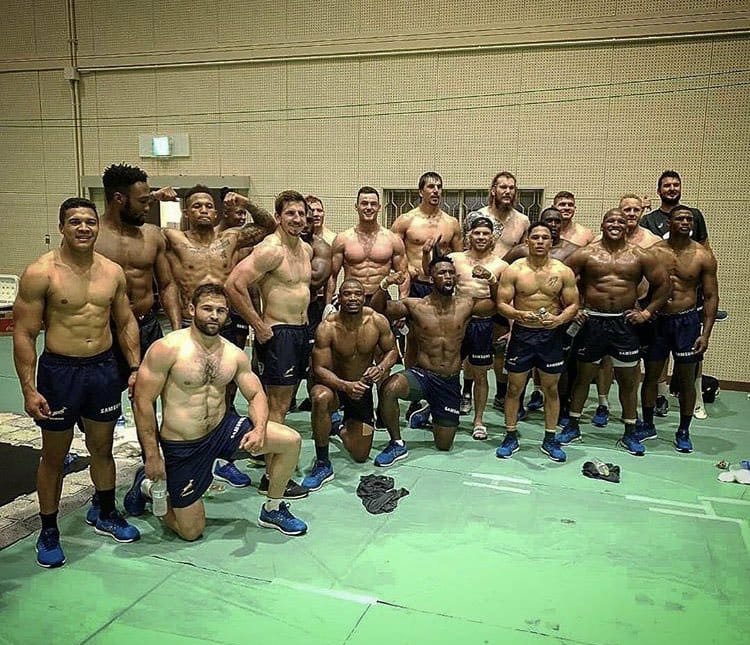 Williams was also left unimpressed with the way the Irish media reacted to the photo.
"Some of the comments coming out of the Irish media, simply because people are big, athletic and done a lot of work in the gym over many, many years doesn't make them drug cheats," he said.
Ridiculous
"Now, is there a problem in South Africa? In the past, when they're in isolation, a lot of guys failed drug tests. That was 20 years ago.
"But to come out and say a sport like rugby has a problem, that's ridiculous. It's absolutely ridiculous."
He also contrasted the levels of professionalism off-the-field with the different ethos from the amateur era. Williams also emphasised that sports science has advanced markedly since the time he was coaching.
"It is extraordinary what the sports scientists around the world know," he said.
"And it's done on good nutrition and doing a lot of the right work. They train a lot smarter than we ever did. But to suggest that everyone is taking drugs, that is a very immature statement."
You can watch the full Wednesday Night Rugby with Matt Williams and Andy Nicol below via our YouTube channel:

Everyone's in the Team Of Us.
Vodafone. The Official Sponsor of the Irish Rugby Team.
Subscribe to Off The Ball's YouTube channel for more videos, like us on Facebook or follow us on Twitter for the latest sporting news and content.