This week's special guest on Friday Night Racing was Gillian O'Loughlin.
A dietitian, including for sportspeople, she also specializes in working with jockeys.
She joined us to share an insight into what jockeys need nutritionally to sustain their workloads. But she also highlighted some of the pitfalls that are out there for them.
"I always say to them, 'Try and eat your calories rather than drink them,'" she said of avoiding the temptation to go for high-energy fizzy drinks.
"It's not good for anything really"
"Unfortunately, there are some guys who come into me drinking about four bottles of full-sugar Lucozade when they're not running marathons.
"And that is not good for their teeth, not good for their weight. It's not good for anything really."
She also advocates milk as well given that "we found that in our studies, bone health isn't necessarily the best either".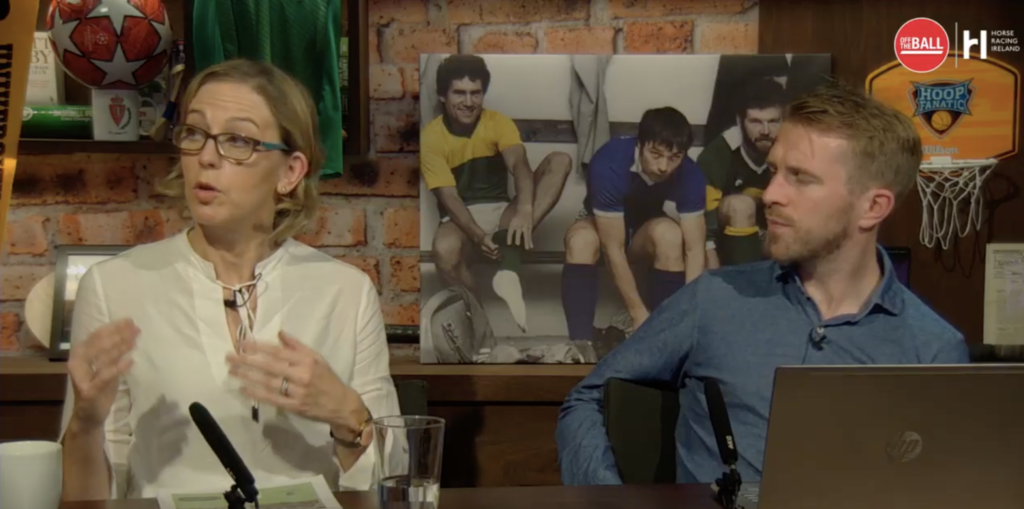 Gillian O'Loughlin also shared an anecdote from a jockey she has worked with in the past.
"[Dr] Adrian McGoldrick rang me up and said, 'I have this guy who needs to lose a bit of weight.' He didn't tell me he was a jockey," she said.
"So [the jockey] rolls up and I say, 'Oh, you're a jockey!'. He was trying every fad diet in the book. He'd never actually thought, 'This is a simple, healthy eating kind of thing!' And he had never thought that was a feasible thing to follow.
"So I put him on a plan and he couldn't believe how easy it was. He could eat and he could actually get his weight down. And he's the one that really got this kickstarted in the first place. Where we're trying to aim this now is to the new apprentices coming in. They can see the benefits and they'll bring that with them."
Mental Health Study
Diet isn't the only area that is being looked at in regards to helping jockeys with health and wellbeing.
"We have a mental health study as well," O'Loughlin explained.
"Because what we did find in one of the smaller studies again was that there was quite a high level of depression in jockeys. That's not really surprising when you think if they're starving themselves a lot, then, of course, you're going to feel miserable."
You can watch the full Gillian O'Loughlin interview above via YouTube or listen into the podcast here.
Download the brand new OTB Sports App in the Play Store & App Store right now! We've got you covered!
Subscribe to Off The Ball's YouTube channel for more videos, like us on Facebook or follow us on Twitter for the latest sporting news and content.