It was the Republic of Ireland versus England, it was our first-ever World Cup match, and it was our latest Classic Game Club match in focus.
Gary Lineker gave the English the lead in Cagliari, but an historic Kevin Sheedy strike saw Jack Charlton's Republic side earn a valuable point, that would ultimately help them progress as far as the quarter-finals of the tournament.
It wasn't the greatest game to watch, but Eoin Sheahan, Nathan Murphy, and Ger Gilroy took one for the team and watched it back for the rest of us.
There were poor weather conditions for the match in Sardinia, but it was only the result that mattered, and it's fair to say the punditry around the game has also stood the test of time.
"I don't like him. And I don't have to work with people I don't like. I think he's a bitter little man."
Those were the words of Jack Charlton, speaking about RTÉ pundit Eamon Dunphy, whose words on television after the goalless draw with Egypt that followed were covered widely at the time.
"I felt embarrassed for soccer, embarrassed for the country, embarrassed for all the good players, for our great tradition in soccer. This is nothing to do with the players who played today, that's a great side.
"I feel ashamed of that performance. I'm thinking of men like him [John Giles], Tommy Eglington, all the players we've produced. The Peter Farrell's, the Liam Brady's the Ronnie Whelan's, the David O'Leary's.
"This is a great footballing country, we produce players and go out and play that rubbish!"
A clarification of exactly what Dunphy had said was later read out by presenter Bill O'Herlihy, and Nathan says when Billo starts talking you know things just got serious.
"I love the gravitas of Billo. He's talking there like Miriam O'Callaghan coming on Prime Time in the middle of the coronavirus pandmeic updating the death toll.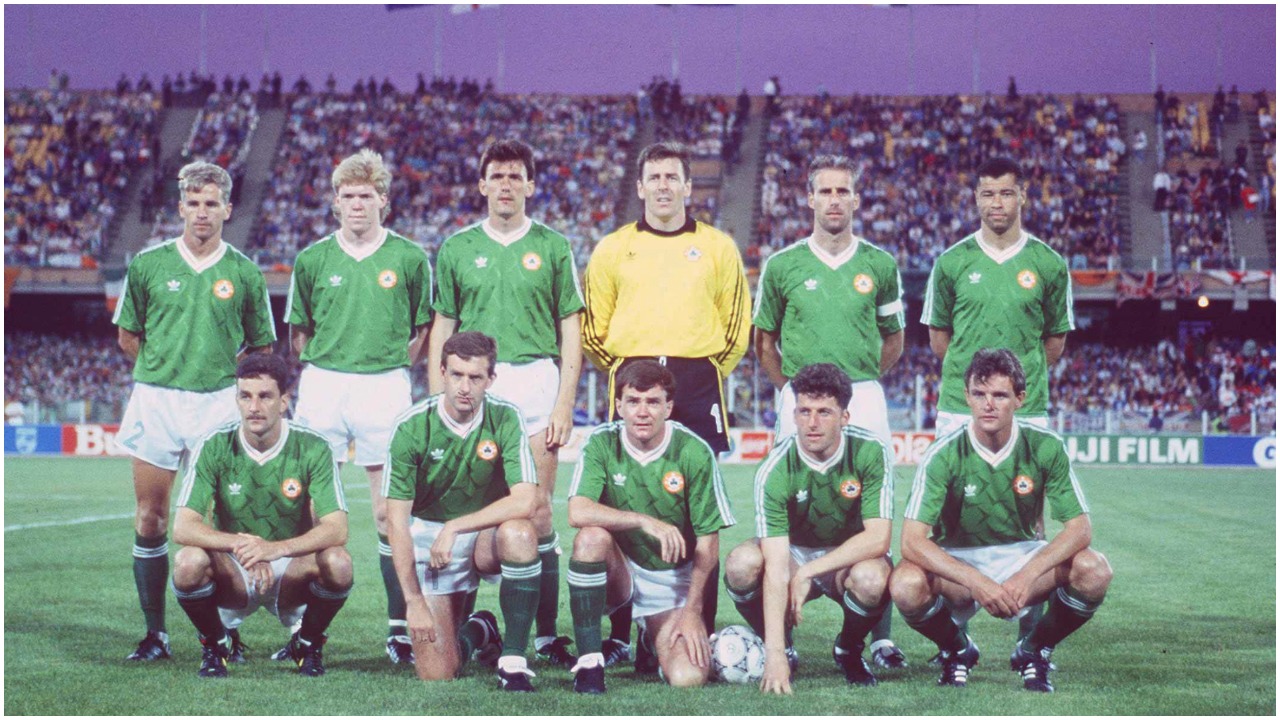 "Now, things have got really serious. This is my address to the nation - Eamon has done something bad, [and] I'm just going to speak slowly.
"If Dunphy hadn't stood up that day and gone on that rant, would we look at Irish football like we do today, where we're never happy?
"I don't think they have this conversation in Scotland or Wales around style, that it's not just about results. That somehow even the victories aren't enough for us - that we want something bigger, something greater.
"He allowed us through that rant to be constantly questioning what we've seen, which is a good thing."
Ger added that both Charlton and Dunphy were somewhat right in their respective points.
"Eamon has produced some gold. How can we gratuitously replay that again to get everyone to tune in again, to get everyone riled up...
"Gilesy must have been making the exact same argument beside him, but it's associated with Dunphy because that's the gift of the showman, to become the centre of the story and the centre of the argument.
Watched back Republic of Ireland v England for the Classic Game Club. Turned out to be the toughest 90 minutes of lockdown so far. https://t.co/hE1hmkHCMw

— Nathan Murphy (@nathanmurf) April 30, 2020
"He [Jack Charlton] certainly managed to get us playing front-foot football. That really worked for our character... Charlton manages to unify the team, give them that identity - the first person through the gap is the one that gets the credit.
"Dunphy was also correct, we could have done a little bit better, that's the truth."
Eoin says Dunphy's words may have left a lasting legacy on how sports are talked about in this country from a critical perspective.
"It's the first time I've stumbled upon pure showbiz in sports broadcasting. I was like 'Wow, this is a really important vehicle for getting the nation talking.'
"It is interesting when other journalists come over to cover Ireland from other countries. They're like 'You guys are so negative, what's with all the negativity?'
"And it's not just with the football team, it's with the rugby team quite often as well. Maybe it is a legacy of that exact audio we heard from Eamon Dunphy, baby."
Download the brand new OTB Sports App in the Play Store & App Store right now! We've got you covered!
Subscribe to OTB Sports's YouTube channel for more videos, like us on Facebook or follow us on Twitter for the latest sporting news and content.