As one of the most decorated footballers in Manchester United history, and one of three to have two European Cups to their name, Wes Brown is one of the best-placed to discuss United in Europe.
Brown joined David Meyler on Off The Ball to reflect on a remarkable career, and why five titles should maybe have been more!
"It should be eight! I played nine games one season and needed one more," said Brown of his domestic haul. "There was one where I played eight or nine games and scored one as well!
"Five is good enough though, I'll take five!"
Wes Brown on the will to win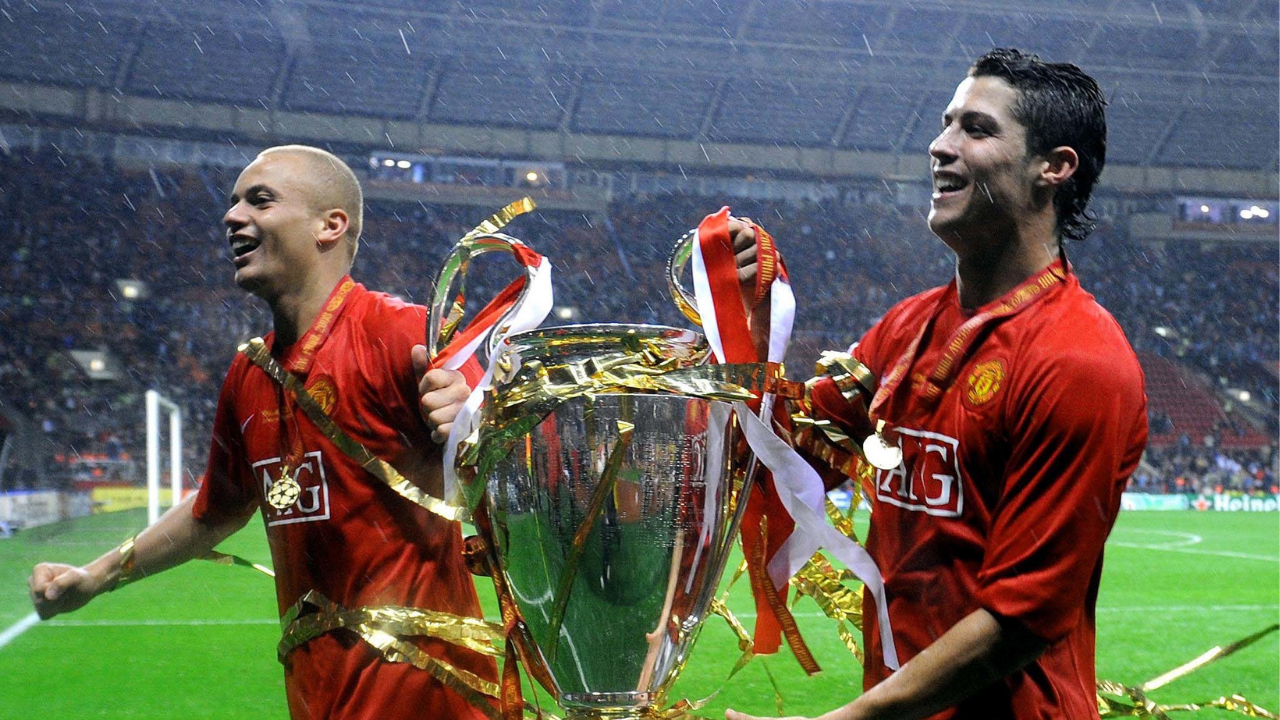 Brown elaborated on the winning mentality that was engendered under Sir Alex Ferguson, with his 13 Premier League titles.
"My first full season was the Treble, now that was the standard in my head that I was thinking needed to keep going year-in, year-out.
"It was such a high standard that even when we would finish second, we would be devastated. If we got beaten in a cup final, we would be devastated. If we lost one league game and we were doing well in the league, we were devastated.
"It is just the high standards that the manager wanted, and the players wanted as well."
Manchester United failure?
Given that backdrop, were Manchester United reasonably deemed a relative failure in European competition?
"When you get to finals, which we did do when I was there - we got to three in Moscow, one in Rome and  one at Wembley. When you get in final there, it is hard.
"We beat Barcelona in 2008 in the semi-final, but you can see that they already have this unbelievable team. A couple of years of their add-ons, we get them in the final both years and we just didn't have enough.
"It is horrible because you are the second-best team in Europe and that isn't good enough. We had the squad there to do it. If you looked at our squad, it was phenomenal in the players that we had.
"We just couldn't past a team that, as times goes on, will probably be said to be one of the best that was ever produced. We were just a touch behind them, which is a shame because to get to that many finals in those years is an achievement in itself."
1999 or 2008?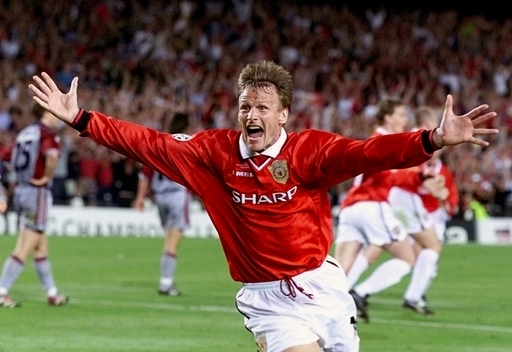 The debate will continue forever on which Manchester United side was better - that of the 1999 or 2008 European Cup-winning sides.
"The younger generation will always go for '08, but to win the Treble is different material. It is a different league to actually do it.
"It has nearly been done by a few clubs but they just can't quite get there. In 2008, we got beaten in a semi-final against Portsmouth; we battered them and we should have won the game but we didn't.
"There are all sorts of things that go into that; a bit of luck, maybe you get something from the referee in a decision that wasn't yours.
"For 1999, you had five subs in the league and in the Champions League you had seven. The four strikers we had, the midfield, the defence - you can't beat it. I was there. It is very hard to go anywhere else.
"I had this discussion when we put all the unbelievable teams in - the Invincibles, Mourinho's first stint, the Manchester City teams. There was a player from every club and they all said the 1999 Treble-winning side.
"On paper, it is doable. But being involved, it is going to be hard to repeat, I'm not going to lie."
Download the brand new OTB Sports App in the Play Store & App Store right now! We've got you covered!
Subscribe to Off The Ball's YouTube channel for more videos, like us on Facebook or follow us on Twitter for the latest sporting news and content.