As the former Dundalk manager Vinny Perth actively tries to find a route back into football management, he explained to OTB Sports what it is like trying to find work abroad.
A league winning manager who came within a penalty shoot-out of guiding Dundalk to a domestic clean sweep in 2019, Vinny Perth has recently had cause to discover how that record holds sway in other countries.
"People in England don't respect Irish football to the same extent as we do," he admitted, detailing that he is now actively looking for a new managerial job after leaving Dundalk earlier this year.
"The fact that you would have Champions League or Europa League experience doesn't hold the same weight and it makes it difficult for people. Chairmen of clubs in League One or League Two don't know too much about Dundalk or Irish football as it isn't a window them shop in.
"Interestingly, clubs outside of the UK certainly know more about Dundalk and Irish football than clubs in England."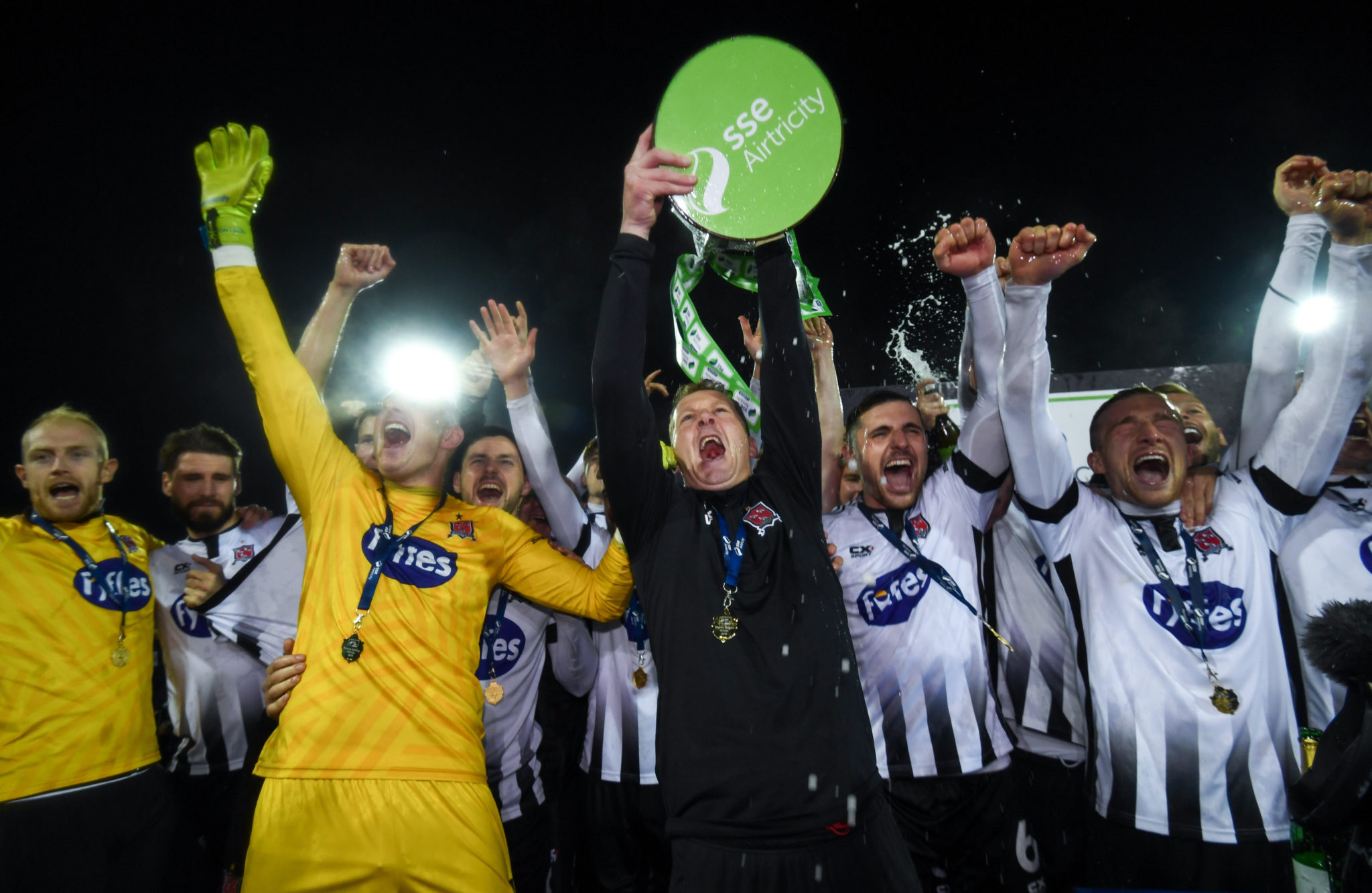 Alongside his managerial success with Dundalk, Vinny Perth amassed years of experience as Stephen Kenny's assistant when the current Republic of Ireland boss lead the club to numerous domestic honours and into the group stages of the Europa League.
Looking to put his first job with the Lilywhites behind him now, Perth explained where his search for the next job has taken him so far, and what is expected of potential candidates.
"I have spoken to clubs in England and I have been interviewed for jobs in League One and League Two over the last three or four weeks," he explained, not revealing the clubs in question. "I've spoken to a club in Norway and a club in America too.
"I've been speaking to a club in England over the last number of days and I had to produce a document [outlining my plans] for them. I wasn't in for this job, but if you look at Barnet even in the Conference.
"They are certainly a big club if you compare it to Irish standards and they've just hired Tim Flowers - a former England international and Premiership winner. Shrewsbury Town appointed Steve Cotterill and there are a lot big names getting these jobs in the lower levels in England.
"You're competing against these guys so you've got to do something different. That's why I will apply for these jobs because even if I know deep down that I won't get them, you can learn from going through the process."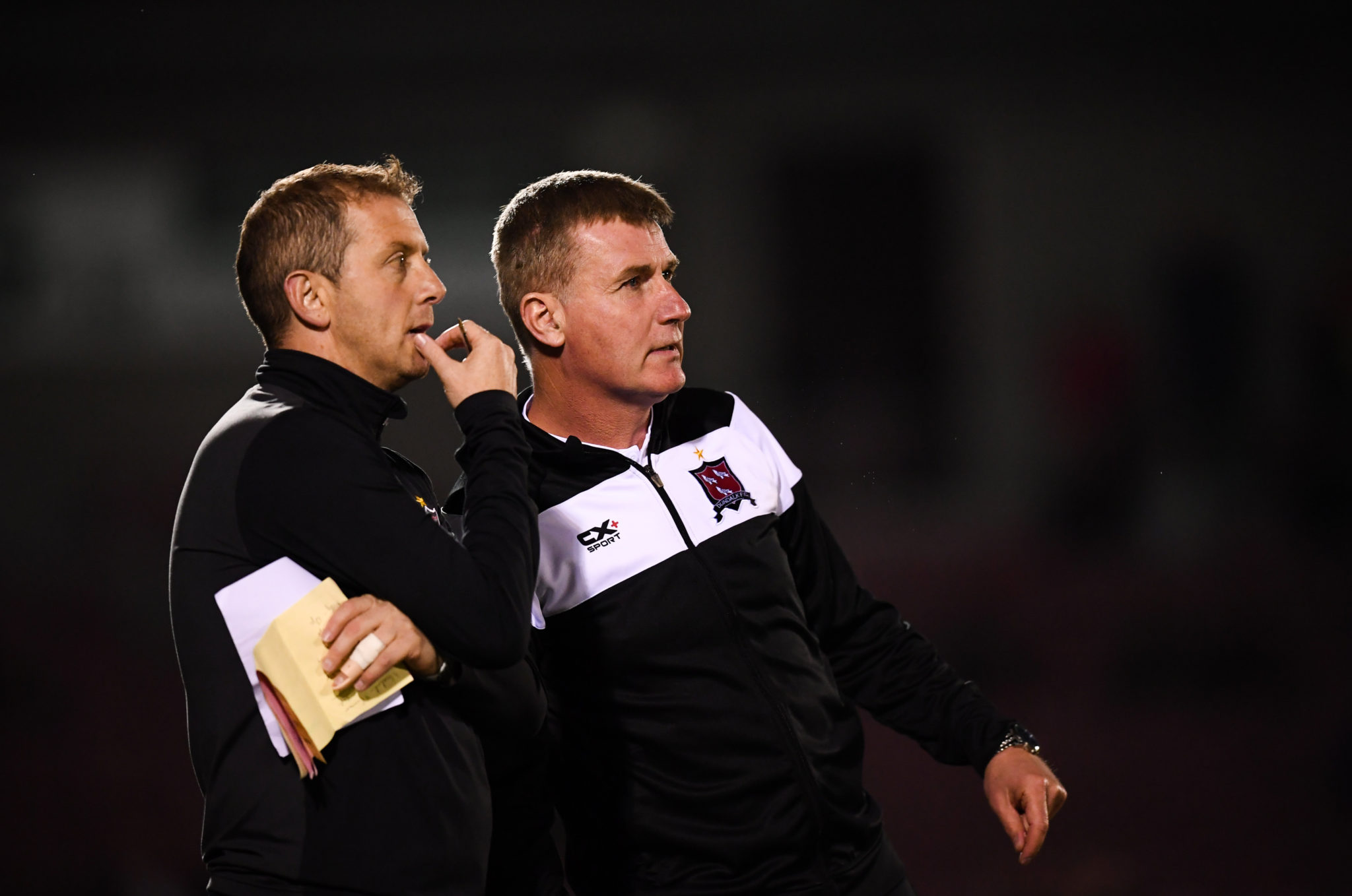 Although both his playing and coaching careers to date have been overwhelmingly spent in the League of Ireland, the 44-year-old believes he must look abroad if he is to improve himself.
"While I love the League of Ireland, I feel that I should look and try to progress my career and knowledge of the game by moving outside of the country," he admitted, fearful that the opportunities available to managers within Ireland are limited.
"I think what Stephen [Kenny did moving from the League of Ireland to the Ireland job] is once in a lifetime stuff. Yes, Brian Kerr done it as well but that was different because he had had so much success with the underage teams.
"Even if I was still at Dundalk and we won the league for the next five years, went far in a few Europa Leagues and had real success, would I be the next manager appointed to Ireland?
"Stephen worked so hard, got that little bit of luck to be given the job and now hopefully he takes that opportunity. But managers and coaches in Ireland are like the players really in that we need to move outside of Ireland [to progress].
"At the same time though, who knows. I could be going back to my roots and managing Sacred Heart in the Leinster Senior League or I could be coaching in Norway, Denmark or America. It is difficult because there just isn't an industry here for players or managers or coaches and that's just the harsh reality of it."
Watch Vinny Perth's interview where he talks about Dundalk and his job hunt in full here
Download the brand new OTB Sports App in the Play Store & App Store right now! We've got you covered!
Subscribe to Off The Ball's YouTube channel for more videos, like us on Facebook or follow us on Twitter for the latest sporting news and content.