After a difficult night for Ireland's young Troy Parrott, Kenny Cunningham shared his hope that the Dublin native will be properly treated by all concerned on Thursday's OTB AM. 
In the immediate aftermath of Tottenham's penalty shootout defeat to Norwich in the FA Cup, Jose Mourinho offered a blunt assessment of Troy Parrott's first-team credentials at the club.
Since taking over from Mauricio Pochettino, Mourinho has been reluctant to make the Irish international a permanent fixture in his matchday squads, despite injuries to Harry Kane and Son Heung-min.
The 18-year-old is yet to play a full 90 minutes of senior football for Spurs and he was introduced as an extra-time replacement for Dele Alli in Wednesday night's defeat.
Speaking after the loss, Mourinho said that he has no issue with Parrott's penalty miss, but he did find fault with the Dubliner's contribution during the match.
"The problem is not his experience. The problem is the 30 minutes. Now people can see that he has to work a lot so don't think that Parrott is the second Harry Kane because he's just a young kid that needs to work.
"Let's forget the penalty because we all miss the penalties, it was not Troy," said the Tottenham manager.
With the Republic of Ireland's crucial Euro 2020 playoff against Slovakia drawing closer, OTB's Kenny Cunningham feels that Mourinho's comments could have a negative impact on Parrott's international prospects.
"It's dangerous, it's dangerous for me. It could go badly. The kid could crumble. I don't know Troy Parrott. I don't know his personality, how strong he is mentally, or his character," said Cunningham on Thursday's OTB AM.
"There are not too many teenagers that are getting hung out – a little bit – by their manager. Not every teenager can take that information on board, let it bounce around their head, turn it around and use it as a motivation.
"That usually happens in your mid-twenties because you're a bit hardened and you can deal with it, but as a teenager, that can be pretty devastating," added the former Ireland captain.
In terms of his senior international career to date, Parrott made his debut in the 3-1 friendly win against New Zealand. The striker started the match and provided an assist for Sean Maguire's goal, but Cunningham feels that he's now at a crucial stage of his development.
"I'm hoping that he's got people around him – coaches and senior pros – that are looking out for him and putting their arm around him. People say 'this is just tough love from Mourinho,' 'it's a man's game,' and that he's a professional, but it's all about individual players. We're all made differently.
"We might be talking about this in a few years' time and saying that this was the best approach. We could be saying 'on reflection, this is the best thing that Mourinho could have done.'
"Troy Parrott could come out and say that his focus wasn't right and Mourinho's comments helped to turn around his career and helped him focus. That may well be the case, but I don't like to hear these comments being made publicly by a manager."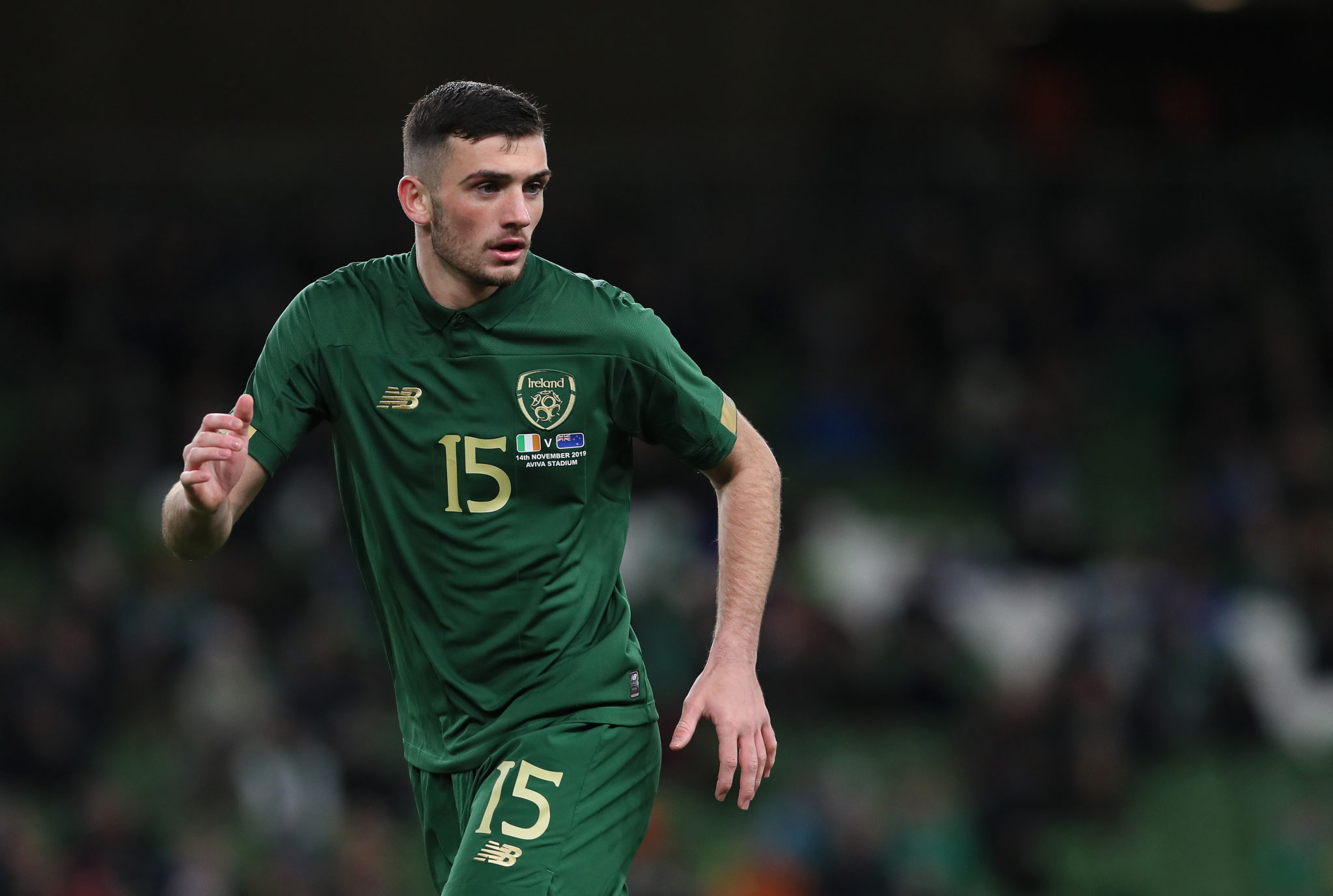 Earlier this month, Parrott signed a new contract with Tottenham which commits his future to the club until 2023, but Cunningham believes that Mourinho's recent remarks will have an impact on Mick McCarthy's selection for the upcoming match in Bratislava.
"Off the back of these comments, Mick has said that Troy isn't a part of his plans. He hasn't been playing for Spurs and off the back of Jose's negative comments, Mick has understandably said that he can't consider him.
"A couple of months ago, Troy was in the situation where he played well for Ireland in the November friendly. After the game, he was thinking that he's now on his way in international football. Now, boom! He's thinking that the door to international football is shut to him for the immediate future. It's tough. That's a couple of blows for him in the last few months. I feel for him," said Cunningham.
In terms of Parrott's immediate future, he'll be hoping to feature in Tottenham's next fixture against Burnley this weekend.
Written by Paul Moore. 
Download the brand new OTB Sports App in the Play Store & App Store right now! We've got you covered!
Subscribe to OTB Sports's YouTube channel for more videos, like us on Facebook or follow us on Twitter for the latest sporting news and content.