"He gave us a masterclass," Tim Vickery said of Marcelo Bielsa and his Power Point presentation on OTB AM this morning.
Determined to contextualize the impetus behind an apparent breach of managerial conduct, the Leeds United manager called a press conference yesterday evening.
With a number of onlookers predicting that the Argentine was set to call a halt to his brief spell in English football, what followed was an astonishing insight into the depths he will travel in an effort to know his opponents; beside which the act of spying on training sessions makes up only a modicum of the hard work, seemingly.
"I think his professional pride had been wounded," Vickery said of the accusations that Bielsa had cheated.
"So there were two points that he wanted to respond to: the idea that he had been cheating, and especially address the point that sending these little last-minute spies was the factor that was helping him win football matches.
"So he was going to show you, you were going to get a glimpse into the mind and match-day preparations of Marcelo Bielsa."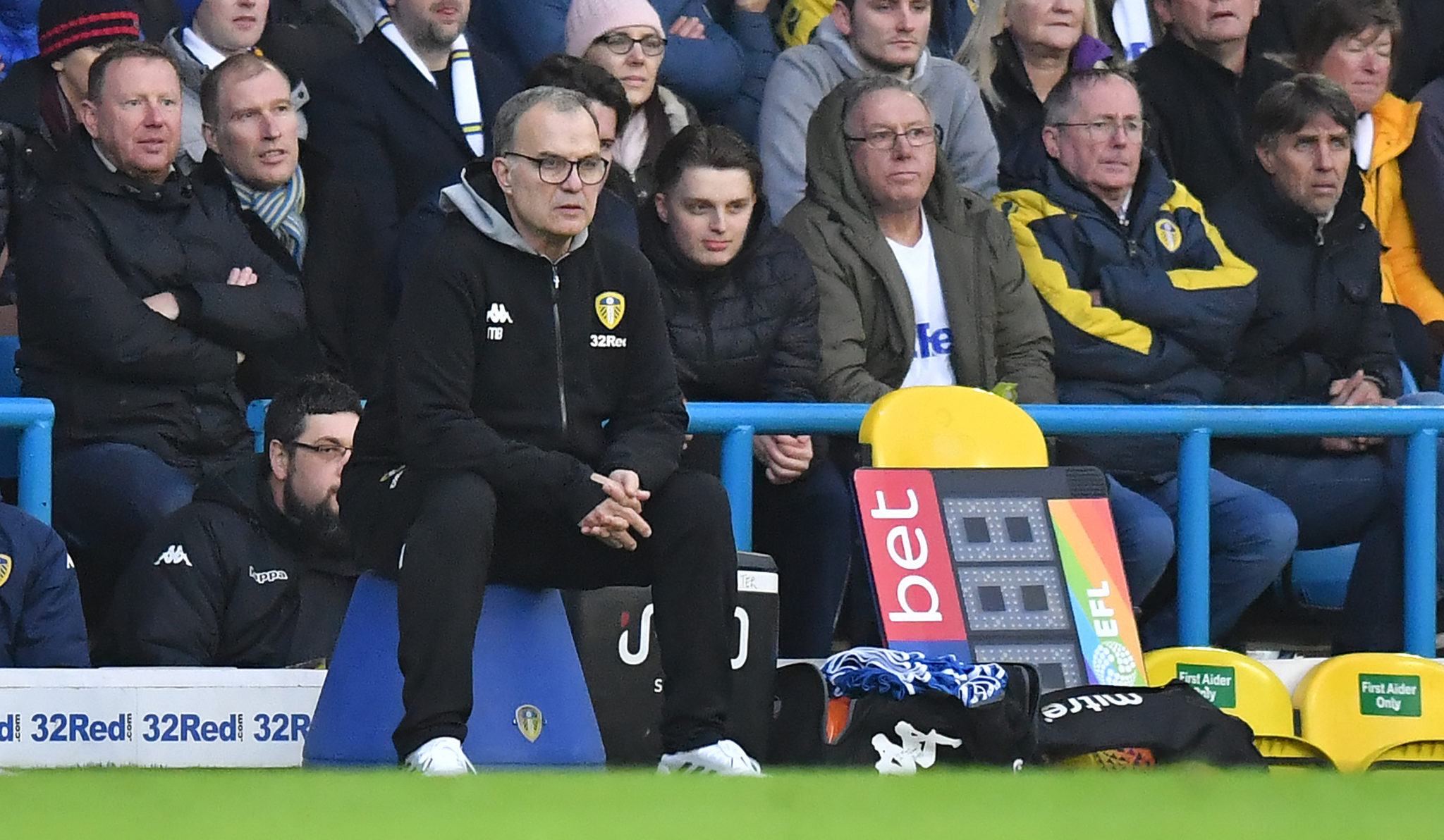 Adjudging the product of Bielsa's press conference as proof that football management isn't a career path for the "mentally sane," Vickery also shared his thoughts on what Frank Lampard and Derby County must have made of their presence in Bielsa's extensive report.
"You wonder after all of their tactics and variations were surgically explained if Derby County regret the bleating and moaning after it," Vickery asked.
"Marcelo Bielsa has come out making his point, showing us exactly the hard work that goes on behind the scenes, all of the insane levels of preparation.
"I remember him once, when he was still in Argentina, and a player asked him, 'don't you ever sleep?' And Bielsa said, 'while you're sleeping, I'm thinking of ways for the team to win.'
"That's Marcelo Bielsa, and what an asset he is to English football."
Thrilled to be witnessing the Argentine manager work his way through England's second-tier, Vickery remains intrigued by the prospect of what is to come should Leeds United make their way into the Premier League.
However, he doesn't suspect his willingness to keep an eye on opponent's training sessions to continue beyond this latest episode.
Subscribe to Off The Ball's YouTube channel for more videos, like us on Facebook or follow us on Twitter for the latest sporting news and content.