Subjected to a masterclass of football's dark arts, Liverpool's anger was on full show after their 1-0 first leg loss to Atletico Madrid in the Champions League round of 16.
Diego Simeone's side, long revered and reviled for grinding down opponents through a cocktail of fouling, play-acting and trolling, got the better of Liverpool on the pitch through Saul Niguez's goal after four minutes at the Metropolitano Stadium.
The victory seemed to continue off the pitch too, as Jurgen Klopp and his players took to the press conference to complain about their opponent's behaviour throughout the match.
"It is obviously a part of football that I don't like [...]  I was afraid that Sadio's opponent would go down if he took a deep breath on him or something. I don't want to have this situation and that is why I took him off," Klopp bemoaned post-match.
"If you want to play like this, and the stadium are happy with how you play, just for the result, they are not here to see sensational football, but they got the result and they are now happy."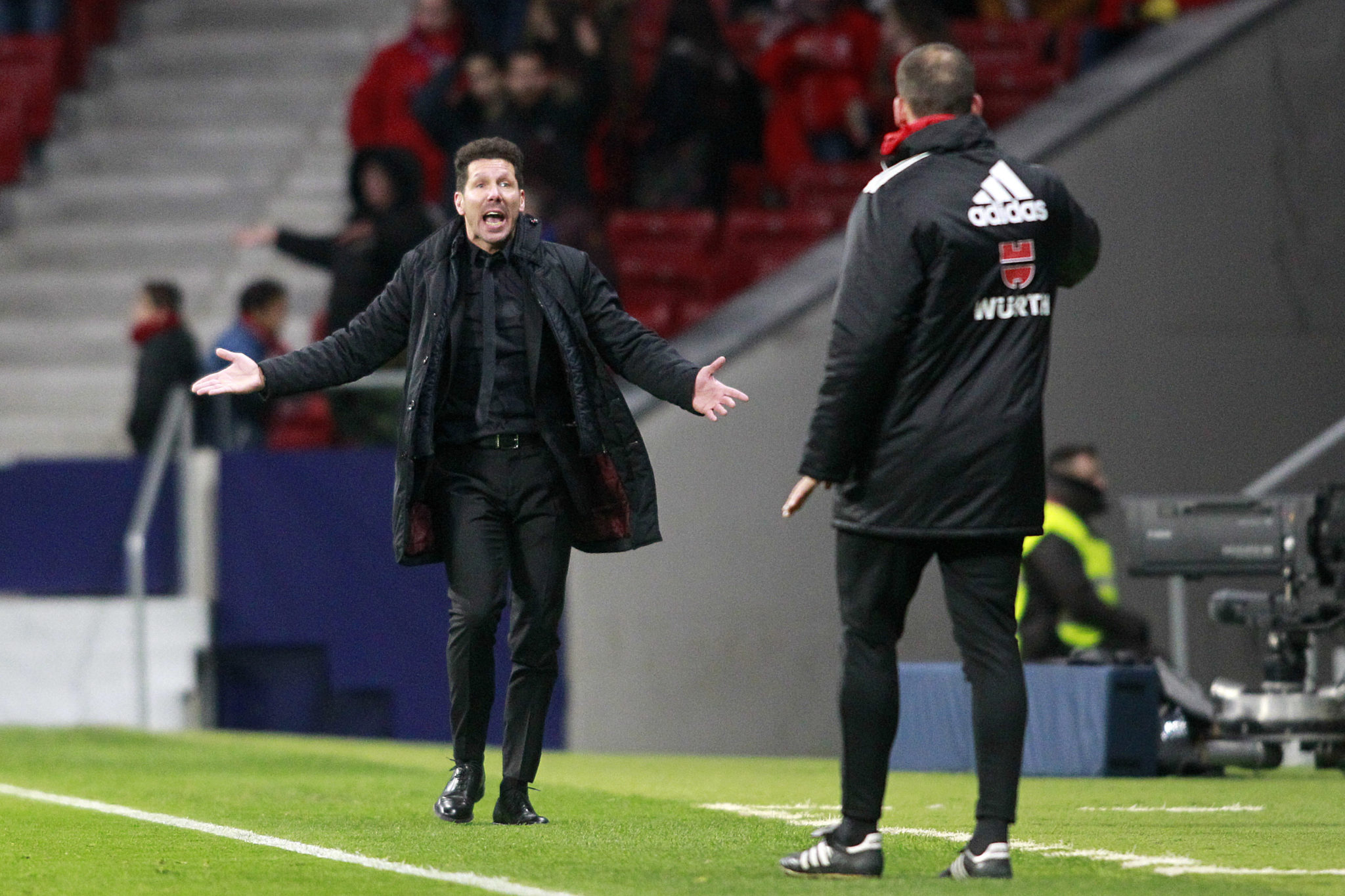 While the dark tactics were successful two weeks ago, Phil Thompson – speaking on Tuesday's OTB AM – believes it will have stoked up anger in Liverpool that will drive them on to punish their opponents in the return leg.
"I think the team's angry, I think the fans are angry. Some of the things that went on in that football match, you have to be a footballer when you are on that pitch," Thompson explained of why Liverpool will be so eager to win next week.
"I remember screaming at Jamie Carragher in a game because he hadn't put a tackle in and he just shouted back, 'Thommo you don't realise, you blow on these lads and they fall over', and I thought, 'you're right.'
"Some of the tactics and some of the things they were doing, they pushed the limits and they went across that line and you feel that as a footballer – it makes you angry."
"All of the things that were going on, Simeone and the crowd, and yeah, the crowd were fantastic – Anfield is like that – but this; they went over the line.
Reaffirming his unhappiness at what played out in the first leg, the three-time European Cup winner explained that the 1-0 loss wasn't a bad result given the nature of the game.
"They remonstrate with the linesman, the referee, everybody and the game just goes out of control. That was what was happening in that Atletico game. I was watching it and I was as angry and frustrated as the players were.
"I thought 1-0, that was a good result to come away with and the players not going chasing the game as they could have done and it could have been even worse.
"What happens is you don't want to tackle 'cause you know they will throw themselves to the floor. They take a bang to their head but they'll hold their ankle and they'd be rolling around and you'd be going, 'What's going on here?'
"You jump up in the air to go for a header and they hold their face and roll around on the floor."
Noting that a hostile Anfield atmosphere will be hugely important, the former Liverpool assistant manager unsurprisingly tipped his former side to progress at the expense of Simeone's forces.
"They are not a Barcelona, and they are not a Bayern Munich and I think Liverpool will beat them."
Subscribe to Off The Ball's YouTube channel for more videos, like us on Facebook or follow us on Twitter for the latest sporting news and content.