John Giles dropped into Off The Ball for his usual Thursday night chat where he was impressed by the immediate impact of Thiago Alcantara at Liverpool.
Thiago had a record 75 completed passes in the second half of the Premier League win over Chelsea on his debut for the club.
Giles likes what the Spaniard brings and how he changes how Liverpool play.
"From what I saw of him, he is the only player that I've seen so far with Liverpool who can really get a grip on the game," said Giles.
"Henderson and those players are good but there's nobody, including Fabinho of those players who can get a grip of the game.
"They have strengthened because if they continue to be as I see him [play] and I think Fabinho's best position is centre-back.
"So if Thiago does his stuff, Klopp has improved the Liverpool team."
Thiago, like Souness
The new arrival on Merseyside reminds Giles of a past great.
"He definitely got on the ball, he looked for a pass, he dictated the game. Despite all that they have had, I don't think they have had a player like that since Graeme Souness.
"I know they had Xabi Alonso, who was a very good player, but this guy is a huge asset for them.
"It'll make them better, they will dictate games more, they dictate anyway, but when they need to break down the opposition this guy can pick a pass out.
"None of the other players can do that, and he works hard too, he had more of the ball than anyone else in the second half of the game."
Fabinho
The arrival of Thiago has created a centre-half partnership against Chelsea that impressed Giles in how it gave the side balance.
"Fabinho will definitely strengthen them at the back. He played there a few times last year and I think it's his best position.
"He reads the game very well, he's good in the air, he's a good tackler. He's a far better central defender than he is a midfield player.
"The reason Fabinho is regarded as a defensive player is because they don't keep the ball. So with Thiago, they will keep it a lot better. So they won't need to defend as much."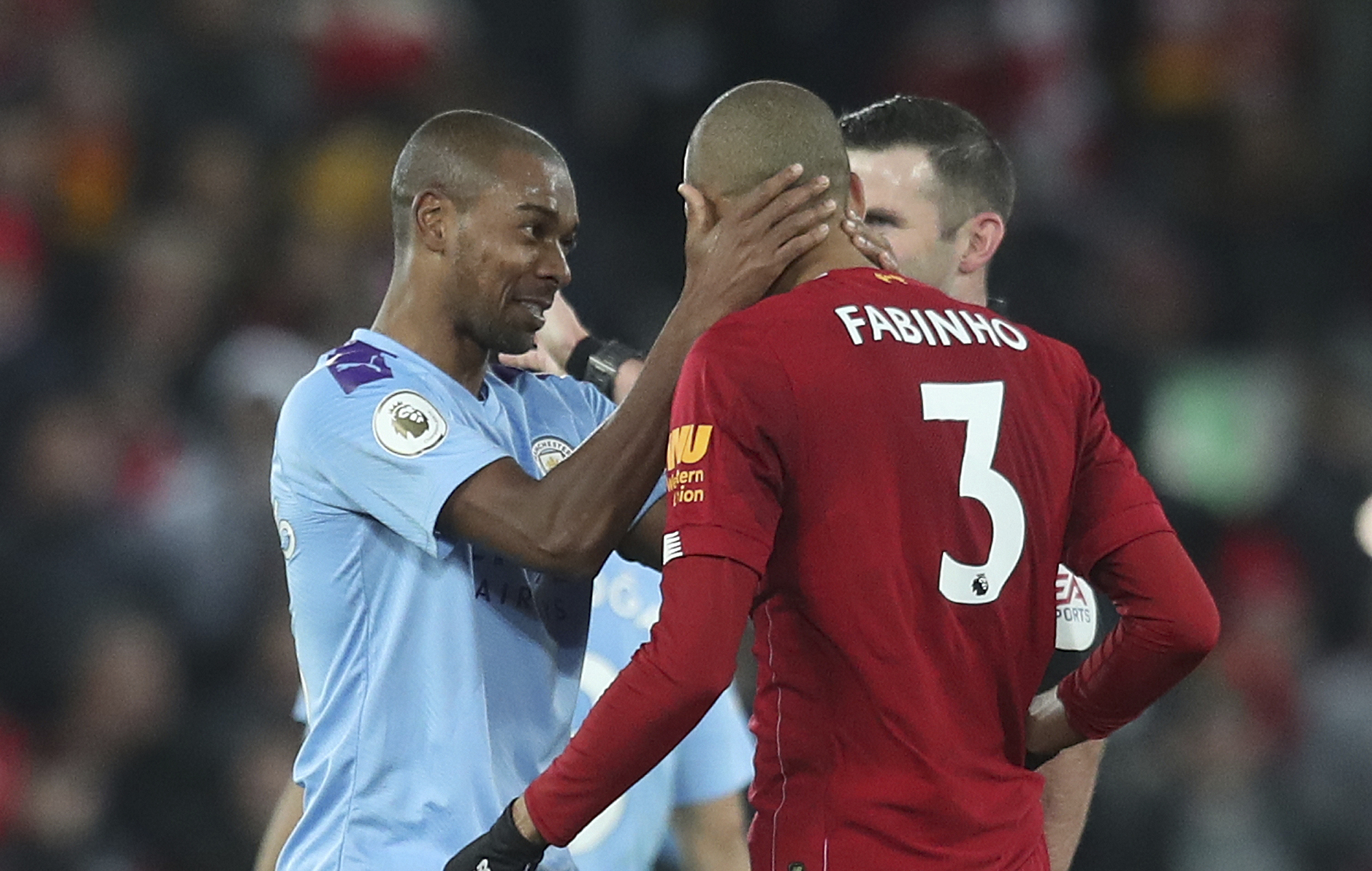 With Thiago in the Liverpool side protecting possession better, Giles believes Fabinho will add even more in the defensive line.
"He can come out with the ball more. With Robertson and Van Dijk he'll fit in there brilliantly.
"He won't be expected to do things at the back, in a creative sense, that he was in the middle of the field.
"It's much easier to do what he is being asked to do now, rather than try be creative in the middle fo the field.
"You either have it or you don't and I don't think he has it [...] Fabinho moving to the back, I think he'll be the best defender as a partner for Van Dijk that they have."
Download the brand new OTB Sports App in the Play Store & App Store right now! We've got you covered!
Subscribe to Off The Ball's YouTube channel for more videos, like us on Facebook or follow us on Twitter for the latest sporting news and content.