Stewart Downing has suggested that Liverpool players were wrong to wear t-shirts in support of Luis Suarez following the striker's ban for racially abusing Patrice Evra.
Although the Uruguayan denied the allegations at the time, Suarez was handed an eight-match ban and a £40,000 fine by the FA the day before Liverpool travelled to take on Wigan Athletic.
In a show of support for their teammate, Liverpool players - including Suarez himself - donned t-shirts with Suarez's image on the front and his name and number #7 on the back.
The action on their behalf was immediately condemned and a number of the players involved have since expressed their regret at taking part in it.
In his first season with the club at the time, Stewart Downing has now added his name to that list.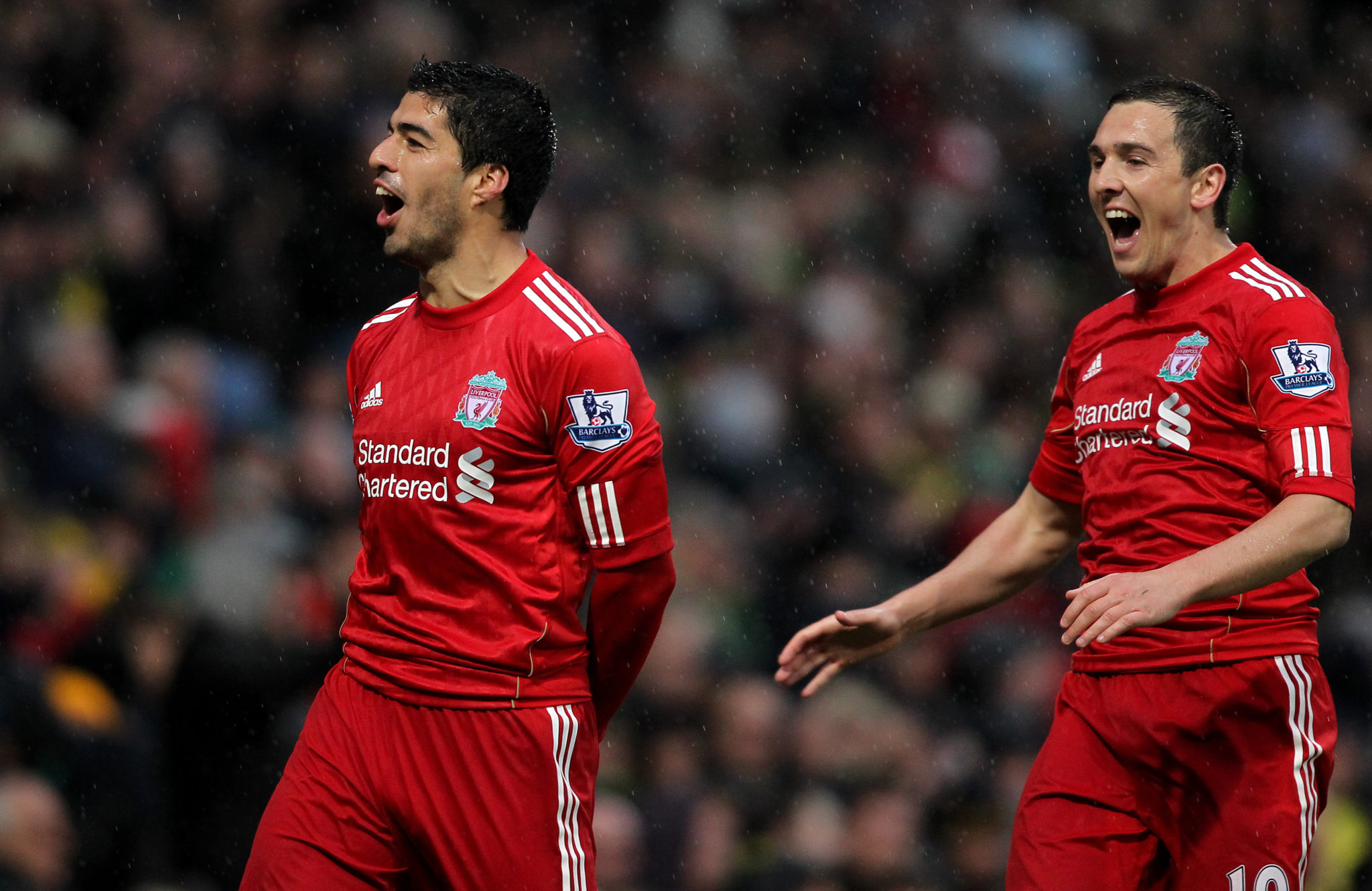 "We shouldn't have done it," Downing admitted in his retirement interview with The Times.
Yet, as other Liverpool players have similarly alluded to, the former England international stated that there was not much allowance made for those who may have been uncomfortable participating.
"It was more support of a team-mate," he stated, "but looking at the whole thing we were trying to back him when we should really have had a choice on 'do you want to wear it or not'."
Although Downing would leave Liverpool after two seasons with the club, he is certain that Luis Suarez benefited from the experience as a whole.
"Luis learnt a lot from then," he noted of the ban Suarez received. "Off the pitch, he was a really good lad, quite quiet, actually a family man."
Carragher's regret
Former Liverpool defender Jamie Carragher previously expressed his own regret at the club's decision to wear the t-shirts in a 2019 sit-down with Evra.
"There is no doubt that we made a massive mistake," he stated. "That was obvious."
However, Carragher did explain that Liverpool players were left somewhat in the dark on the matter until the day of the match itself.
"It was an evening game and because it was Wigan, we travelled there on the day of the game," he recalled. "We got there, had our lunch and then we had a team meeting.
"I just remember in the team meeting, I don't know whether it was the manager or Steve Clarke asking one of the players: 'Are you still wearing the shirts?' That was the first I had heard of it.
"I am not lying on that and saying 'I wasn't a part of it' because as a club, we got it wrong and we were all part of it. I was vice-captain. But that was the first I had heard of it that afternoon.
"So I am not sure who was actually behind it... What I would say is that maybe I, as an individual, lacked the courage to say I wasn't wearing it.
"I don't think everybody within Liverpool thought that we were doing what was right. But as a family, as a football club, your first reaction - no matter what someone does - is to support them even if they are wrong.
"And that is wrong. I am not condoning it, but that is the first reaction. Apologies. We got it massively wrong."
Download the brand new OTB Sports App in the Play Store & App Store right now! We've got you covered!
Subscribe to OTB Sports's YouTube channel for more videos, like us on Facebook or follow us on Twitter for the latest sporting news and content.