As Celtic celebrate nine titles in a row, will their quest for a tenth mean that Steven Gerrard becomes the most scrutinised manager in European football?
That is certainly the contention of BBC Scotland's Tom English, who joined The Football Show to discuss the Old Firm on Thursday.
Steven Gerrard: under pressure?
Had the season played out with Rangers falling even further behind Celtic's 13-point lead, English believes that Gerrard may have ended up leaving Ibrox.
"They would have been very, very unhappy had a portion of [Rangers fans] would have been calling for his head.
"Has he improved Rangers? He has, they are a better team now than when he took over. They are just not good enough.
"Celtic are just a much better team in every position.
"So what happens is Steven Gerrard going into next season, whenever that starts, the ten-in-a-row season, he is going to be under the most horrendous pressure.
"I cannot think of any other manager in European football, and I say this advisedly, who would be under any more pressure than him."
An outsider might be forgiven for wondering why this is.
"The ten-in-a-row is this mythical thing in Scotland. Maybe it is the goldfish bowl here, but it is massively, massively symbolic.
"Nobody should underestimate how significant ten-in-a-row would be. Gerrard has to stop it. He absolutely has to stop it.
"If, by Christmas, it doesn't look like he's going to, then they could well part company because the thought of Celtic getting ten-in-a-row in the eyes of Rangers fans is a nightmarish scenario. Their worst nightmare."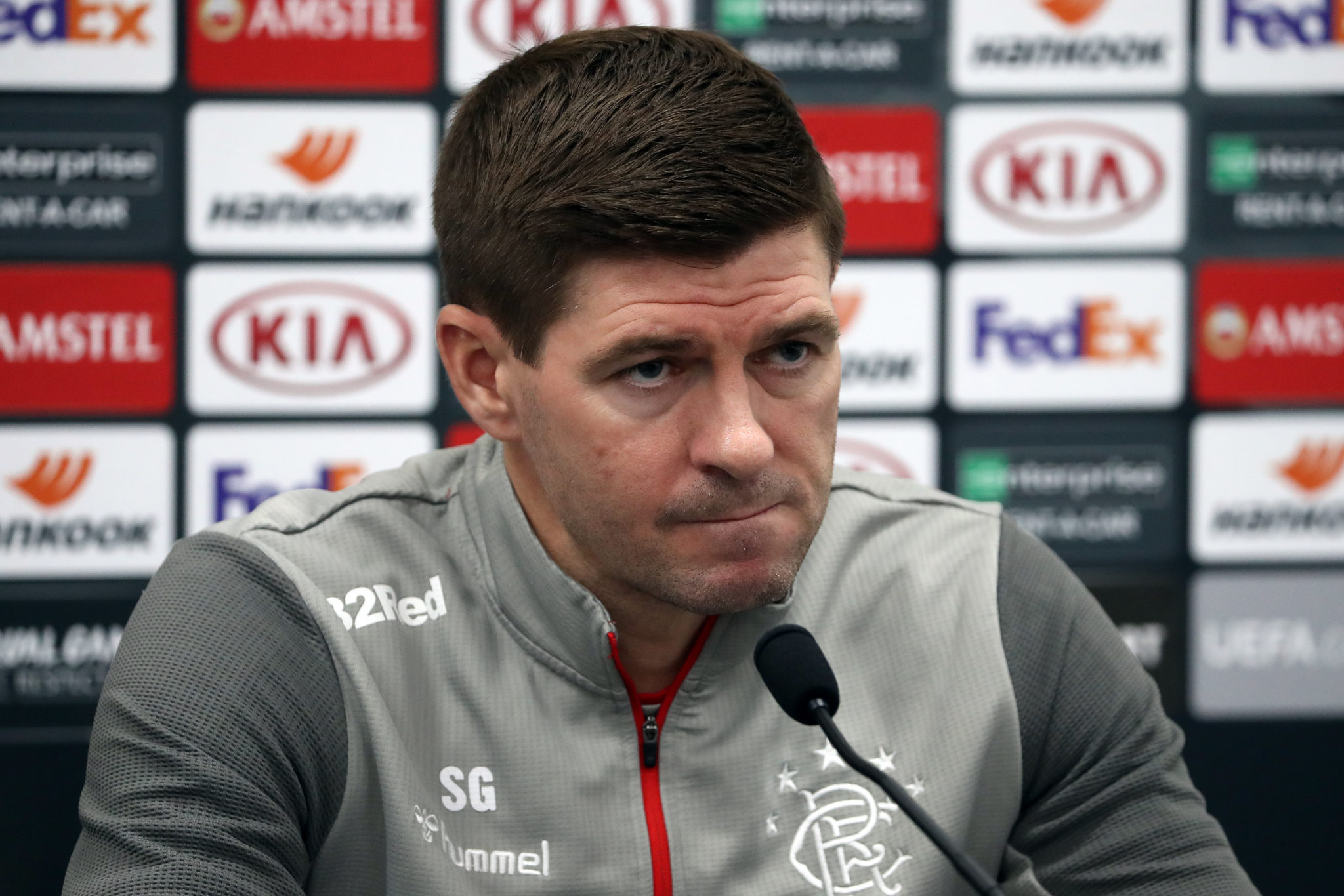 Will Gerrard get backing?
As to whether Gerrard will be given the backing he needs, English explained that while he will get funds, the board have burnt fingers after spending sums like £7m on Ryan Kent.
"I think he will get more money - they are so desperate to stop the ten-in-a-row that they will throw more cash at it in the hope that something sticks.
"But I think that there only hope is that someone comes in for Odsonne Edouard or Callum McGregor, and a few others leave.
"Rangers are going to need an awful lot of things to happen not only at Ibrox, but at Celtic."
Subscribe to Off The Ball's YouTube channel for more videos, like us on Facebook or follow us on Twitter for the latest sporting news and content.