Manchester United manager Ole Gunnar Solskjaer knows that his side could do better, but believes his position as manager is not under threat following his side's 2-0 defeat to City.
United fell to their oldest and nearest rivals in the Manchester derby at Old Trafford on Saturday afternoon, however it was the manner of the defeat that would have played on Solskjaer's mind.
After the match, Roy Keane and Graeme Souness tore into United in the Sky Sports studio, and they were not alone in their criticism.
Solskjaer, however, believes that United were simply not on their game on Saturday and that they have much more in their locker.
🗣 "It was always going to be a difficult game anyway..."

Ole Gunnar Solskjaer reflects on Man Utd's defeat to Man City at Old Trafford. pic.twitter.com/QdZsbJ2zWn

— Sky Sports Premier League (@SkySportsPL) November 6, 2021
Speaking to Sky Sports after the match, Solskjaer discussed what went wrong for his side.
"It is very difficult to talk now, of course," Solskjaer said. "We started the game off badly, passive and when they got the first goal it was, well it was going to be a difficult game anyway, but being 1-0 down was hard.
"David [de Gea] kept us in the game, some good stops, and then they scored a goal that they always score. We know that's going to happen and it shouldn't happen.
"They played well," Solskjaer added. "Of course, they don't give you opportunities to win the ball off them, so praise has to go to them as well.
"But we were not at our level and standards, they need to be raised."
An own goal from Eric Bailly got City to an early lead, before Bernardo Silva scored on the stroke of half time to take a 2-0 lead at the break.
"I think the whole place went a little bit," Solskjaer said. "You are disappointed with the first goal, but we didn't play well up until then either.
"We still don't trust ourselves with the ball. We till don't pass the ball as well as I know they can, and we don't find the angles.
"Sometimes that is also the team you play against. They do press really well, and they made it hard for us, but we sometimes made the wrong solution, sometimes the right solution but the wrong execution.
"You want to get to them, and you want to make it a derby game," Solksjaer added. "You want to make your one-time tackles.
"Coming into half time 1-0 down, you think you might have a chance, but that second goal was probably more than the thousand passes."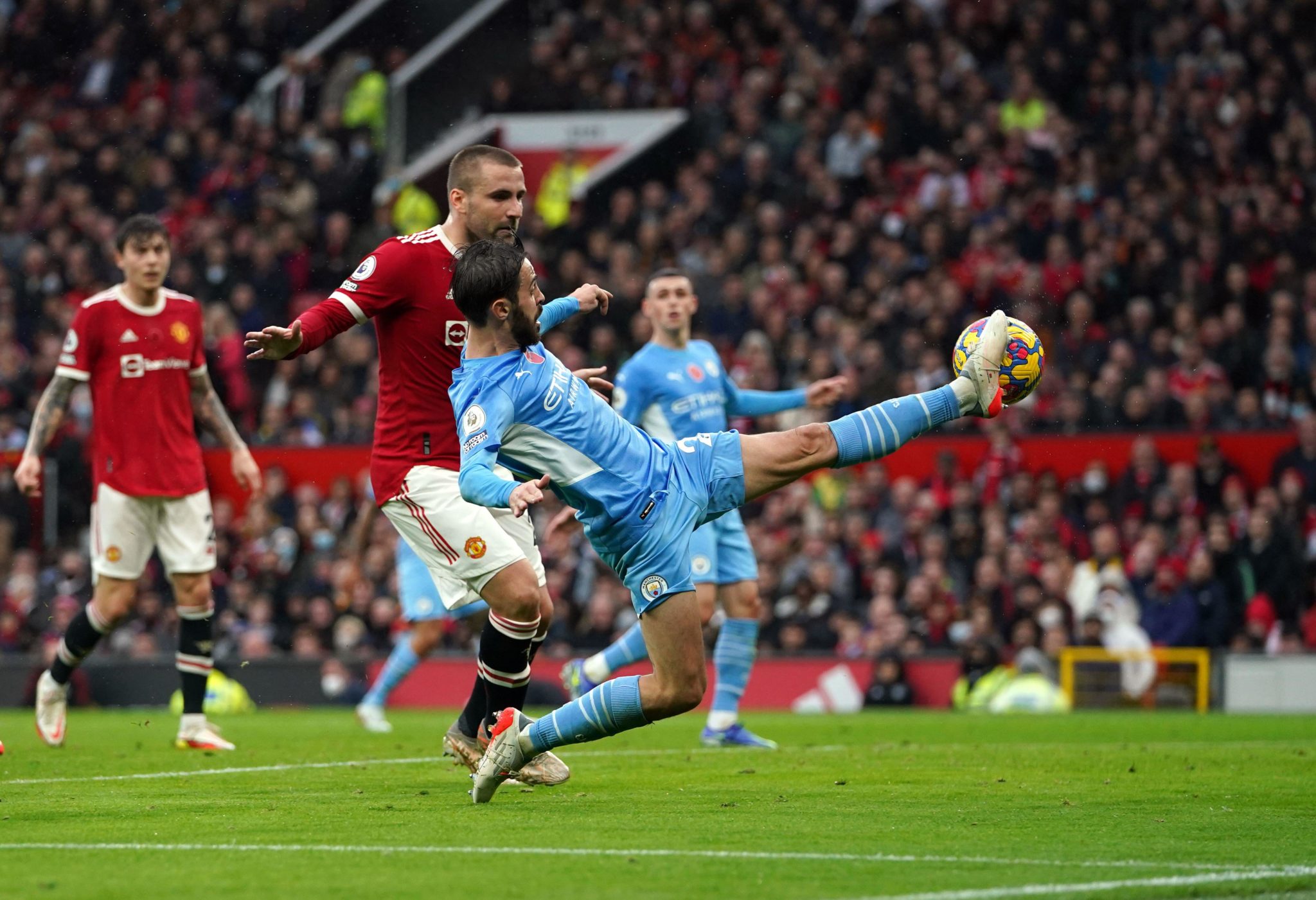 After a humiliating 4-0 defeat to Liverpool two weeks ago, Solskjaer believes that his side are far from where they want to be, which is competing against the top teams.
"At the moment, we are [far from the top teams]," Solskjaer said. "We have got to get back to what we started to look like. We started to look like a proper team early on, towards the end of last season and the start of this season. We need to get back to that."
The Premier League will now break for the international window. Solskjaer believes that his players will return fresh and ready to restart the season, to get back to where they wee at the start of the season.
"I am sure when we come back, the players will be fresh in their minds after the internationals," Solskjaer said. "Of course the demands and expectations on me and the players are going to be high.
"We've just got to get back to what we started to look like and what we were for a while. We have got the players to do that.
"We've been through this a few times. Since the last game we played here, it has been a very difficult period. We've gone away from what we used to be.
"We went to Tottenham, we were solid winning 3-0 with a different system. Then we got a good result against Atatalanta with a different system, but systems or styles, we need to be on the front foot more.
"I can't look at myself and say 'this the way that I want Man United to play'."
In spite of coming under sever pressure in recent weeks, with rumours of his sacking circulating after that Liverpool defeat, Solskjaer is confident that he will be at the helm of United when the players return from the international break.
"I am in good communication all the time with the club, and they are very upfront and honest about the situation," Solskjaer said.
"I work for Manchester United, I want the best for Manchester United, and as long as I'm here, I want to do what I can do to improve this."
Football on Off The Ball, brought to you by Sky. All the football you love in one place across Sky Sports, BT Sport & Premier Sports 
Download the brand new OTB Sports App in the Play Store & App Store right now! We've got you covered!
Subscribe to OTB Sports's YouTube channel for more videos, like us on Facebook or follow us on Twitter for the latest sporting news and content.