Manchester United manager Ole Gunnar Solskjaer is "playing the game" when he says that Paul Pogba could be Manchester United captain and have the team built around him, says Kevin Kilbane.
Solskjaer had been ridiculed online for appearing to pander to the midfielder, who has been a disruptive force at the football club over the past two seasons.
However, Kilbane thinks that Solskjaer has a plan to offload the French World Cup winner.
"I think he's playing the game", Kilbane said on Friday's OTB AM.
"He [Pogba] is trying to push for a move, and he is trying to get away. And Solskjaer is playing the game. They are trying to get as much money as possible if he moves.
"If that deal can't be done and they can't get it over the line and Pogba is sitting there come September then where does that leave the manager? He has to say the right thing with this, Solskjaer.
"If there is a deal on the table and the money United want, then I think they will do it quickly. I think they will get rid, if that deal can be done.
"Personally, I think he's playing the game a little bit. He's saying the right things publicly."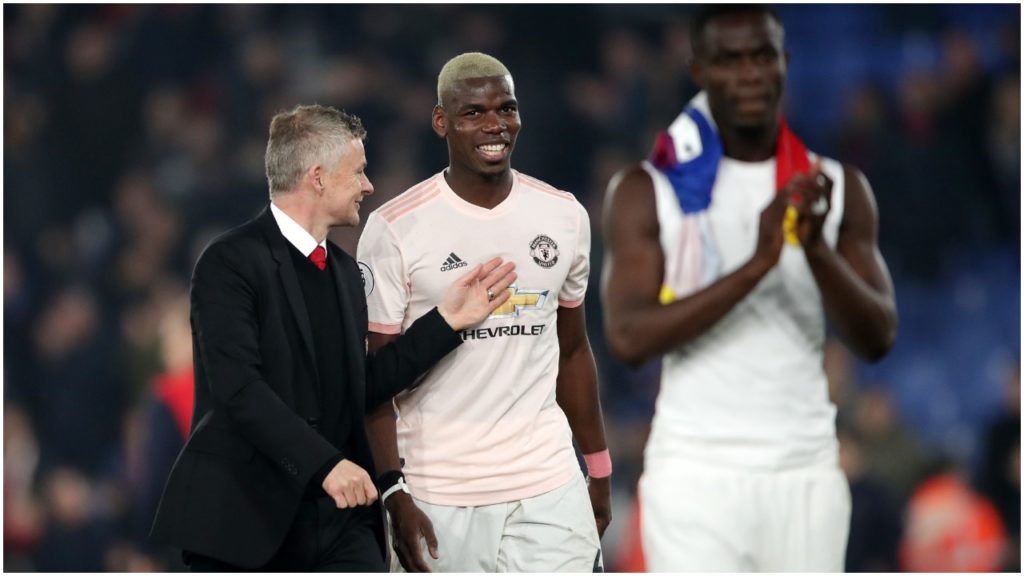 If United can sell Pogba, Kilbane thinks it will improve the reputation of Solskjaer who will have showcased his authority by ridding United of the expensive and ill-disciplined French star.
Although Pogba has shown some of his best United form under Solskjaer, Kilbane thinks that it would be a disaster for United's progression if he remained at the club.
"Anyone who has been watching United over the last few seasons knows full well Paul Pogba is the problem," Kilbane explained.
"Hecan't seem to fit him into the system United play.
"He certainly didn't fit into a José Mourinho system where you have to be a lot more disciplined.
Solskjaer has gone in there and gave him a bit more freedom and he scored some goals but United are lacking in so many areas and they need, I would feel, more disciplined players than Paul Pogba can provide."
When asked if Solskjaer can be a success for United, Kilbane said that it was "still in the balance" depending on which recruitments the club could get in over the summer.
"I think with that team, with that squad he needs massive changes. They need two centre-halves. They need midfielders in there, they need another striker, they'll need someone who can provide a spark. You're looking at five or six players in there.
"United look like they won't sign the calibre of player needed by the time the transfer window closes.
"It's not going to happen. You need someone who is going to come in with a dramatic overhaul for the club, who is going to change the whole coaching structure of the club and get a plan implemented.
"So, we may be looking at United in two years' time in the exact same place they are now. That's the way it is going to be for United."
Download the brand new OTB Sports App in the Play Store & App Store right now! We've got you covered!
Subscribe to Off The Ball's YouTube channel for more videos, like us on Facebook or follow us on Twitter for the latest sporting news and content.