Ex-Liverpool captain Phil Thompson joined Off The Ball on Tuesday to talk about how he will be spending his Saturdays now that he has left Soccer Saturday.
Sky Sports announced in August that pundits Thompson, Matt Le Tissier and Charlie Nicholas would no longer be on the popular football show.
Thompson was not upset by the news at all, instead knowing that it was time for him to move on.
"Well I've got Saturdays off," Thompson said.
"I've had a fantastic time. For 22 years I've done Sky, from the very first days with Richard Keys, Andy Gray, myself doing matches in 1992.
"[Then it was] Soccer Saturday starting in sort of '94/'95, with Rodney Marsh, Frank McLintok, Clive Allen, and George Best.
"I was in that initial gang, I was one of the younger members then."
Thompson was nothing but positive about the news, saying that he enjoyed it while it lasted.
"Every good thing comes to an end, and I've just had an absolutely terrific time doing it," he said.
"Jeff Stelling is just an absolute genius, and Tiss [Matt le Tissier], Charlie [Nicholas] and Paul Merson, I'll miss them all on the programme."
The regular pundits were told that they would not be part of the show for the new Premier League season which started last weekend.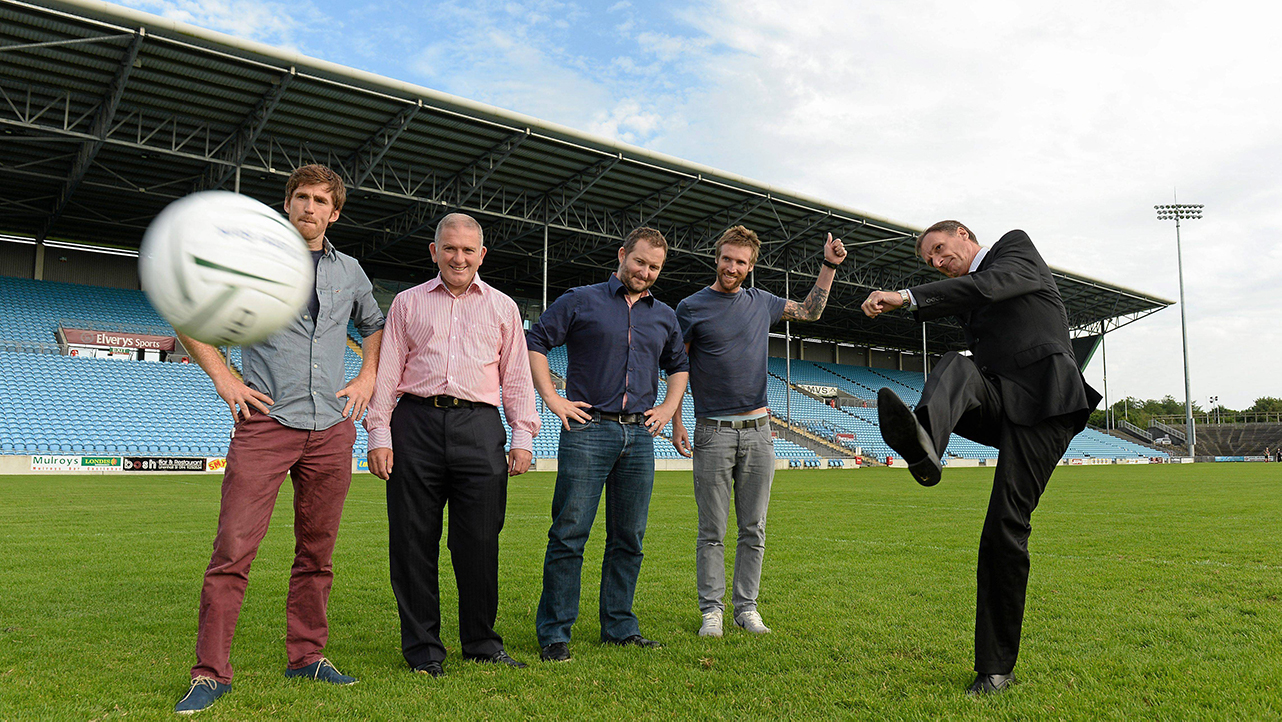 Thompson knows that it will take time for people to get used to the show without himself and his colleagues, but urges people to give it a chance.
"It does change what they see, and I've been there long enough to see my mates go, to see Rodney and Frank [leave the show]," Thompson said.
"It will be something to miss.
"That craic, and that banter, what we had, and good debates at times it has to be said, I think it one thing that people will miss with our lads.
"I think people have got to be given a chance, and I know people will go, 'Oh these are not the [same].
"It took a while for everybody to gel on our programme, and we did it for many years.
"I will miss it, I think people will quite understand that."
While the news came as shock to many fans, Thompson was expecting to leave the show sooner rather than later.
"To be honest, we had been talking for the last 18 months about the exit for me," he said.
"Me being older than everybody else and the show having to evolve [I would need to move on], but there was nobody there to change.
"I did have a bit of an idea, but you would have to speak to Charlie and Tiss about how they reacted.
"It is always a shock, because you think I can do this until I'm 90.
"But the show has to evolve, you've seen Andy Gray and Richard Keys move on."
Liverpool greatness?
Despite no longer being a pundit for Soccer Saturday, Thompson did give his views on the current form of his former club.
The Liverpool legend said that the current team could be one of the greatest sides of all time, if they are able to remain motivated for game after game.
"This is where people say 'is this the best Liverpool team that there's ever been?' It is close," Thompson said.
"You have to do it season in and season out.
"In the last 10 years there's only been Manchester City who's won back to back titles, that's how hard it is in the Premier League.
"When it comes down to motivation, self-motivation, how you can drive, you have to have leaders in the camp who are making sure [the team stays motivated].
"We have to quote: 'go again'."
Download the brand new OTB Sports App in the Play Store & App Store right now! We've got you covered!
Subscribe to Off The Ball's YouTube channel for more videos, like us on Facebook or follow us on Twitter for the latest sporting news and content.