With no live football during the coronavirus pandemic, we've decided to reflect on the FIFA World Cup down through the years on Off the Ball every Saturday.
This week it's France 1998 that's the focus, a tournament I remember being bathed in sunshine throughout.
Watching back the Sean Bean narrated official film reminded me of a modern world, with all mod cons, but it felt like a simpler time. I was 19 during that World Cup and personally, sometimes I wish I was back in 1998. No worrying health crisis, no social media, no mobile phone addiction, no toxicity, no fake news, no populism.
It was Mick McCarthy's first qualification campaign in his first spell as Republic of Ireland manager. It was an ordinary campaign as the 'Boys in Green' finished 10 points behind Romania in the Group, with Belgium defeating us 3-2 in a two-legged play off, ending our dream of being at the carnival. Neither Romania nor Belgium really lit up the tournament either.
England and Scotland did qualify, prompting legendary TV presenter Des Lynam to utter the witty words "Shouldn't you be at work?" when England played Tunisia on a Monday afternoon. The BBC studio was illuminated by Martin O'Neill and Robbie Williams, while 'Apres Match' appeared in our living rooms for the first time.
England under Glenn Hoddle found a new gem in Michael Owen, who at 18 exploded onto our screens by scoring against Romania and then taking the game to Argentina in the last 16 in Saint-Etienne. Scoring one and winning a penalty for another England goal, who knows how far Owen and England would have gone in the tournament had David Beckham's dismissal for petulance not put England on the back foot. Argentina won an epic match on penalties.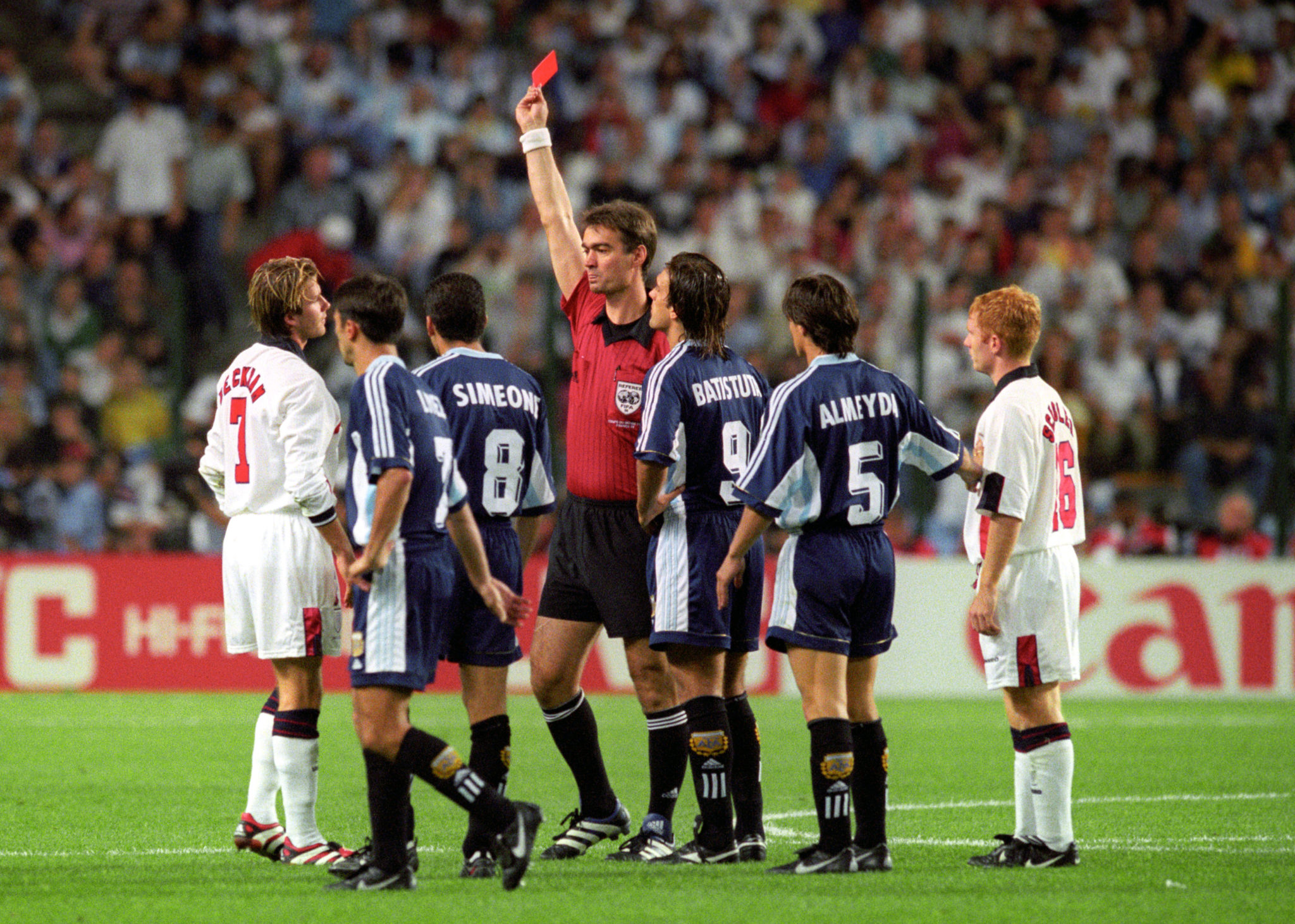 France 98 was a tournament that saw the Jamaica grace the Group stage, Iran beat the USA 2-1, Spain failing to emerge from their Group after losing to Nigeria and a surprise package in Croatia.
It was Croatia's first finals, and Davor Suker's six goals sent them all the way to third place, as they defeated an ageing Germany 3-0 along the way before losing to a Lillian Thuram inspired France in the last four.
It was a World Cup featuring the first 'Golden Goal' in extra time, as Laurent Blanc's strike saw France edge Paraguay 1-0 in the second round. Italy would then lose their third penalty shoot out in a row at a World Cup to the French after a 0-0 draw in Paris.
Jack Van Gelder was a brilliant Dutch commentator, and he lost his reason in describing Dennis Bergkamp's sublime winner late in the day as Holland knocked out Argentina 2-1 in the quarter finals.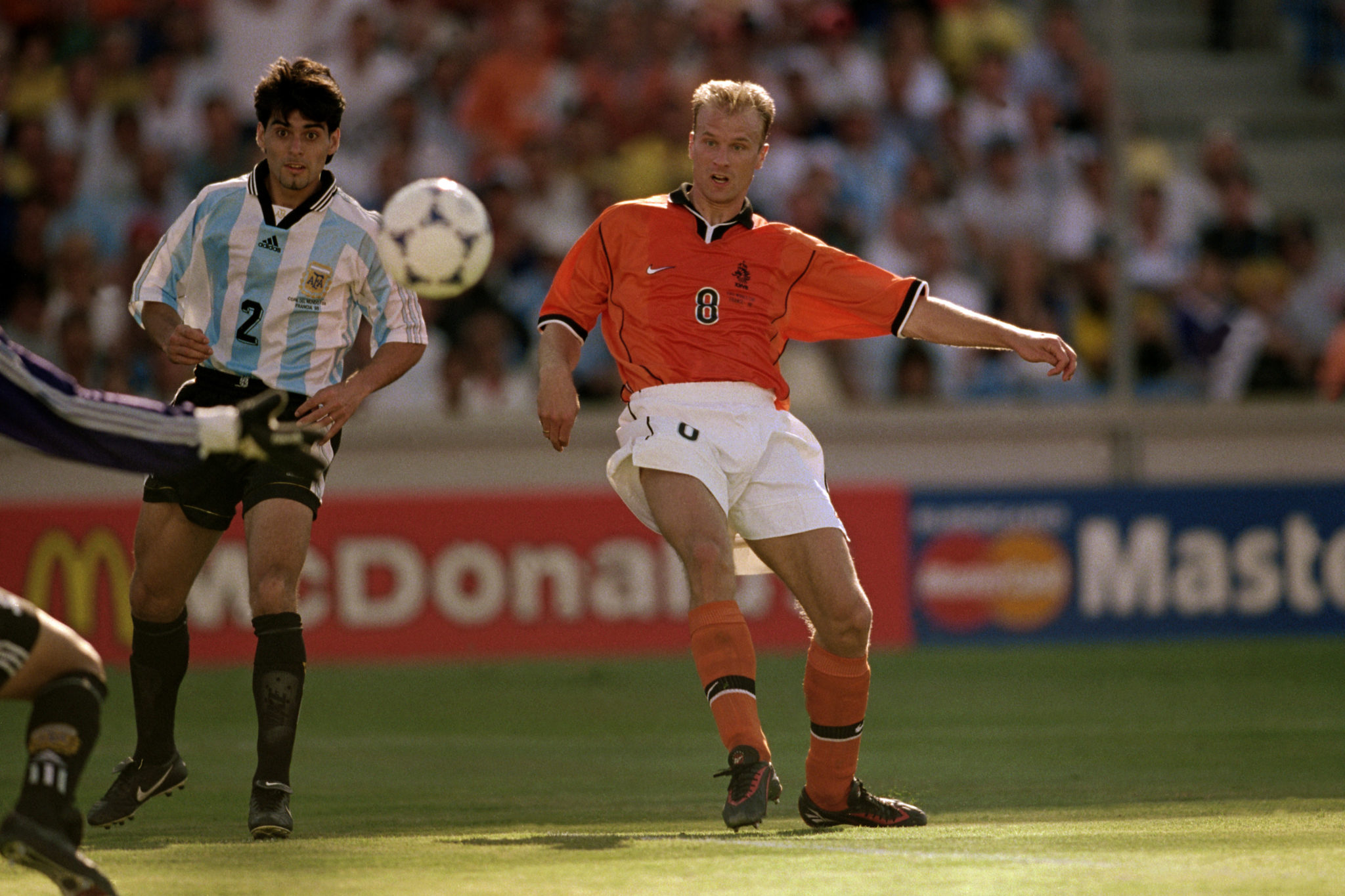 The Dutch would face Brazil in the semi-finals in Marseille.
Ronaldo entered the tournament as the man everyone was expecting to dominate the World Cup. The 21 year old was World Player of the Year in 1996 and 1997 and his lightning speed, close control and deadly accuracy with the boot helped Brazil believe they could retain the trophy. Ronaldo had three goals before finding the net as Brazil and Holland reached 120 minutes at 1-1. The South Americans won the shoot-out and were expected to beat France in the final at the Stade de France.
However, France, managed by Aime Jacquet, were tough nuts throughout the tournament. This was the month when Zinedine Zidane became a worldwide household name, but defensively and in midfield France were very strong throughout the team. Fabien Barthez, Marcel Desailly and Emmanuel Petit all had big tournaments, and Thierry Henry contributed three goals before being benched for the final.
It was a final shrouded in confusion before kickoff, as Ronaldo wasn't on the Brazilian team sheet. It emerged he had some form of convulsion earlier in the day. Eventually he did play, but Brazil were out of sorts. Their defence was already suspect, with a defeat to Norway and a two goal concession to Denmark in their back catalogue.
Zidane headed in two goals from corners in the first half, and Petit added the icing on the cake late on.
Ronaldo was disconsolate, but he did win the Golden Ball for best player and would end up a World Cup winner 4 years later.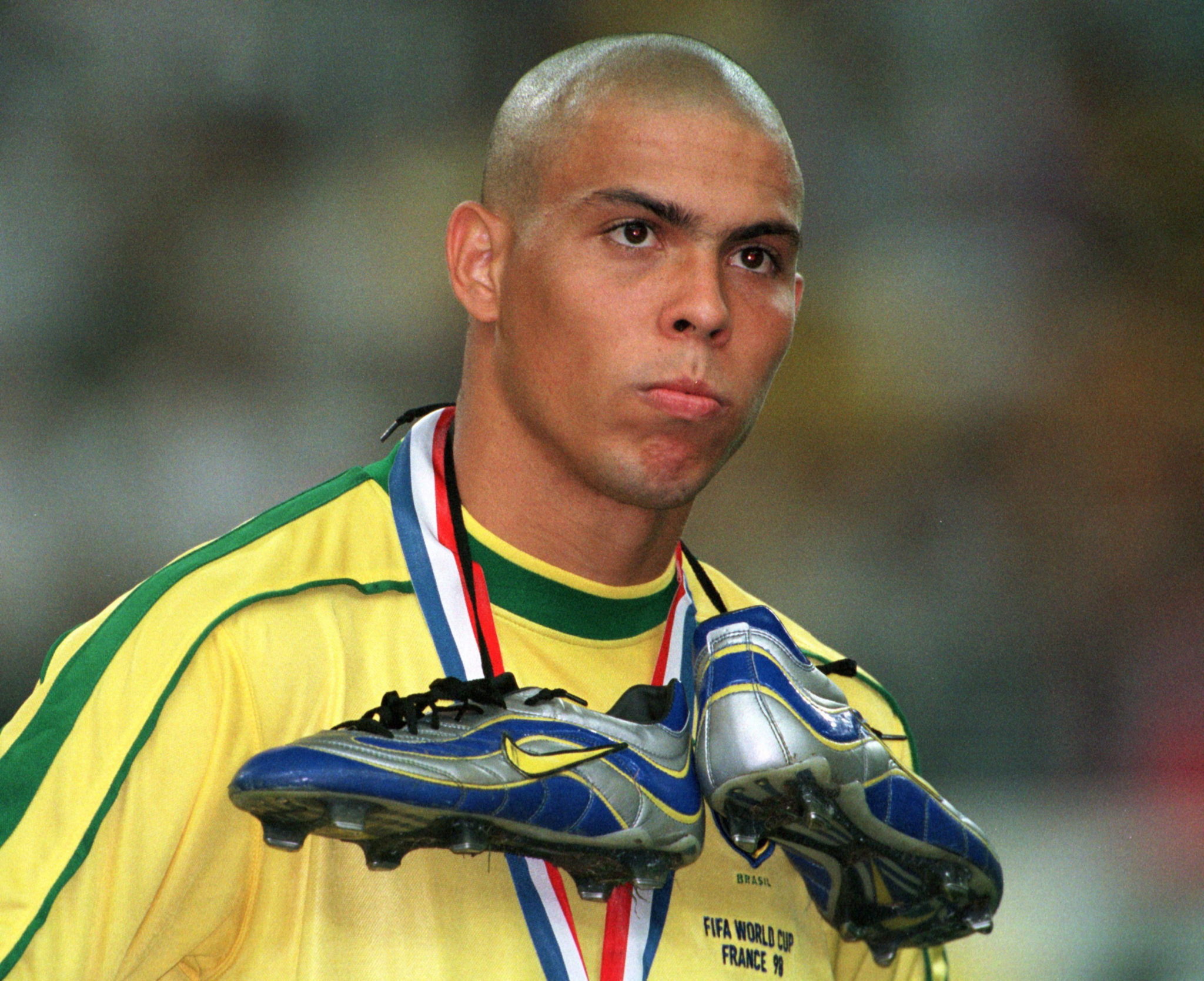 For France, it was a first ever World Cup after 68 years of trying.
Zidane, who as a son of Algerian immigrants was part of a French squad that broke down barriers of ethnicity and race, overcame an early sending off against Saudi Arabia to lead the way and ensure that in 1998, football was red, white and blue.
A united bunch with great individual talent, France would go on to win Euro 2000.
You can watch back Off the Ball's chat on the 1998 World Cup with John Duggan, Neil Treacy, Dan McDonnell and Johnny Ward below.
Subscribe to Off The Ball's YouTube channel for more videos, like us on Facebook or follow us on Twitter for the latest sporting news and content.