Pat Nevin picked his Premier League XI on the Football Show - opting for Steven Gerrard over Roy Keane in midfield.
Nevin told Off The Ball why he picked the former Liverpool captain over Keane, in a side that was expressly-designed to reflect those players he enjoyed watching the most.
"If I was picking a team to win the game, Keane would be playing. You would put him straight in because you need something in there and that team will probably win 6-0. The team that I am picking is probably going to win 6-5!
"You are right to put Keane and Gerrard in the same conversation because they have a lot in common. They were so 'core' to their team, but there was a period where Stevie G was the team. He was basically the entire team. There were periods where they battling for competitions and it was all him.
"It was only from going to games that made me think about Stevie because it was the classic 'he's the best defender, the best midfielder and the best attacker.' It was one guy - it was ridiculous. I really would put him up there with the best I've ever seen.
"I loved Brian Robson on his day in a similar way, you always felt as if there were three of them on the pitch."
Gerrard > Keane?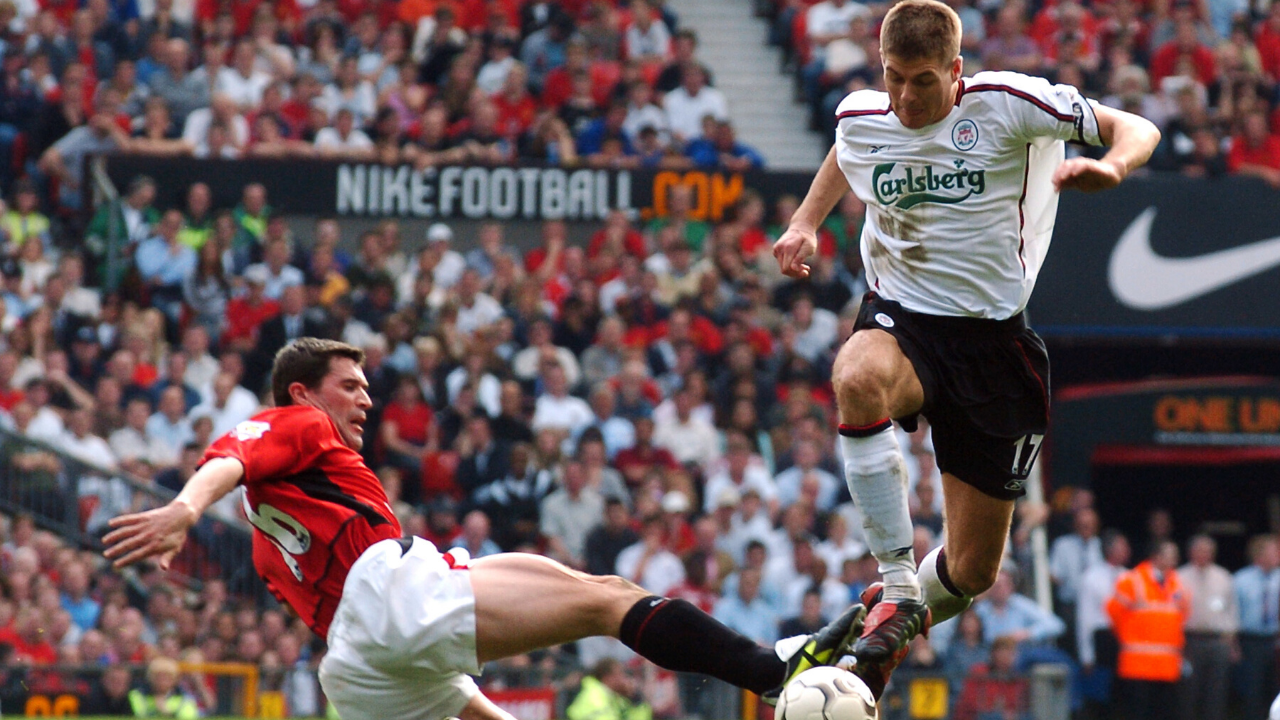 So it is that Gerrard makes the cut ahead of Keane, the latter still reserved for serious praise. Nevin also spoke of why he believes John Giles favours Keane.
"I watched John Giles play - he was always going to pick Keano! There weren't the same, absolutely not - John was so skilful. His reading of the play - but he had that nastiness as well. He didn't look as if he should because he had that skill, vision and that ability to control.
"If you see someone who is an absolute mirror of you but maybe even a better version - my god, it is really impressive. It really is something to see.
"It is not even because he's Irish, I think that John Giles would tell you: it is nothing to do with him being Irish. It is because he thinks he is the best and he is absolutely right to think that, from his perspective.
"It is close - people might say 'oh, so you don't rate Keano?' Of course we do! He is one of the best players ever.
"When you're talking about this kind of level, you are not dissing them. You are thinking about what makes them extra special."
Download the brand new OTB Sports App in the Play Store & App Store right now! We've got you covered!
Subscribe to Off The Ball's YouTube channel for more videos, like us on Facebook or follow us on Twitter for the latest sporting news and content.