Twenty-one years after Roy Keane delivered a masterclass performance in the heart of Manchester United's midfield that saw his club through to the Champions League final, we collated a series of lesser-seen images of the Cork native during his playing days. 
A performance played down by nobody but Roy Keane himself ("It's like praising the postman for delivering your letters"), after falling behind to two early goals in Turin, Keane, scoring Manchester United's first goal on the night, is widely regarded with driving on his teammates around him.
Unfortunately booked and ruled out of the final that would take place in Barcelona, the club captain was roundly celebrated for the astounding effort he put in despite these sorry circumstances.
For your consideration on this game's 21st anniversary then, here are a selection of images of Roy Keane in action that you may well not have seen before.
Roy Keane's career in pictures:
Going back to his Nottingham Forest days, here's Keane going toe-to-toe with Tottenham Hotspur's Paul Gascoigne.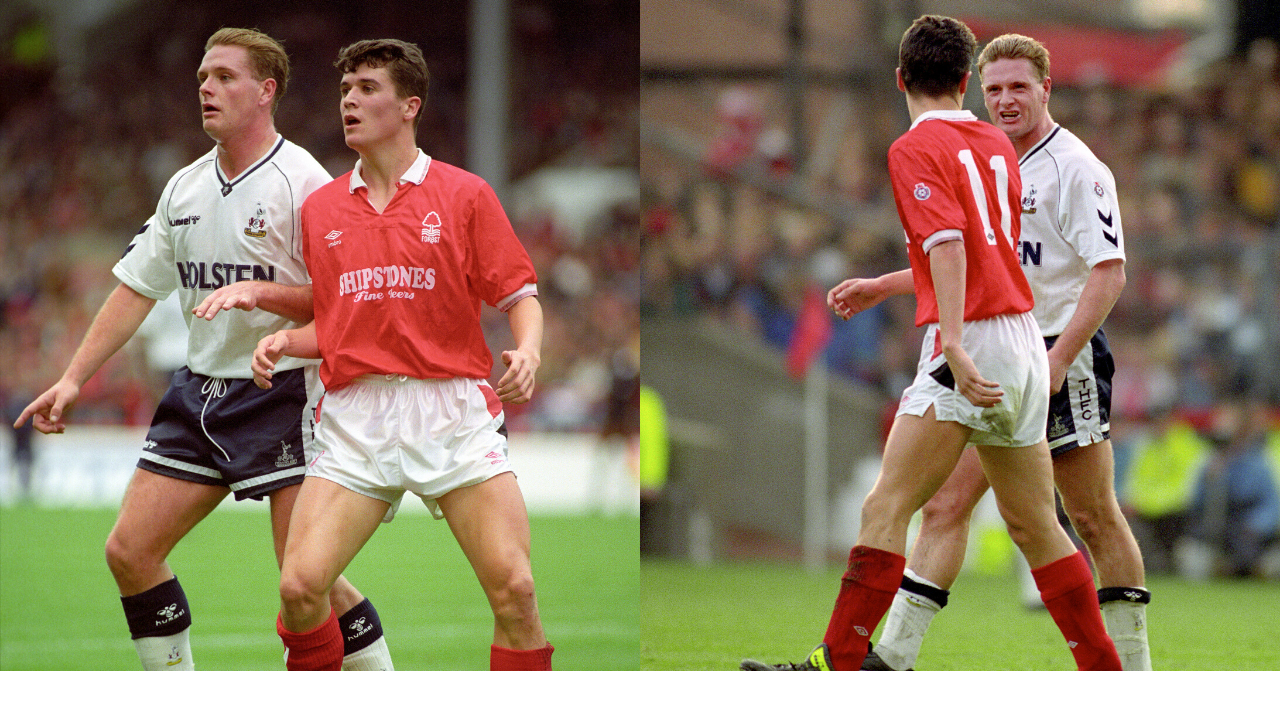 The young Irishman ended up in some questionable outfits during his Forest days. 
Not long after making the move to Manchester United, Roy Keane lines out alongside Nelson Mandela in South Africa. 
Roy Keane celebrates with Ryan Giggs and Eric Cantona.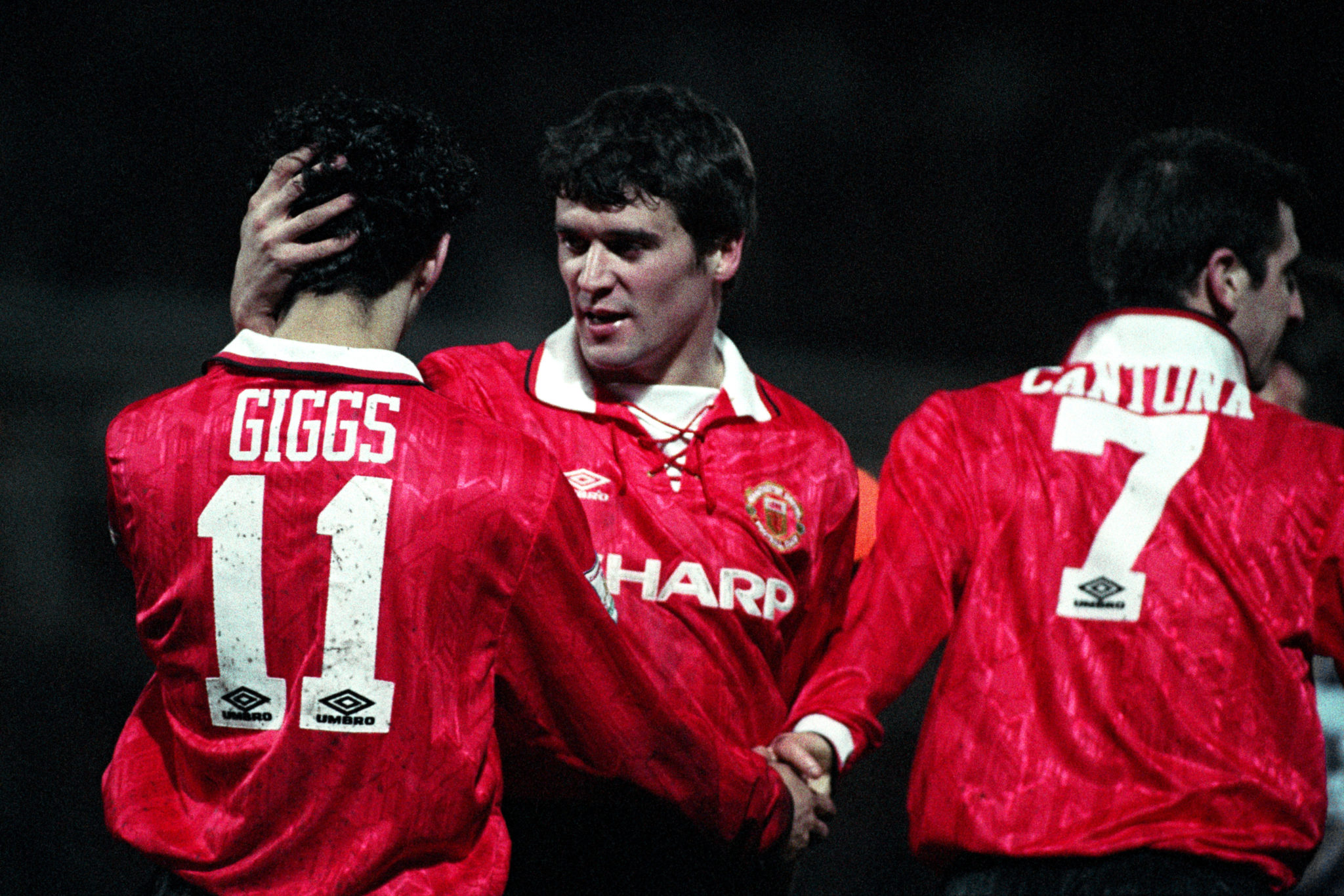 The young central midfielder opens the scoring for United against Swindon Town with header in March 1994.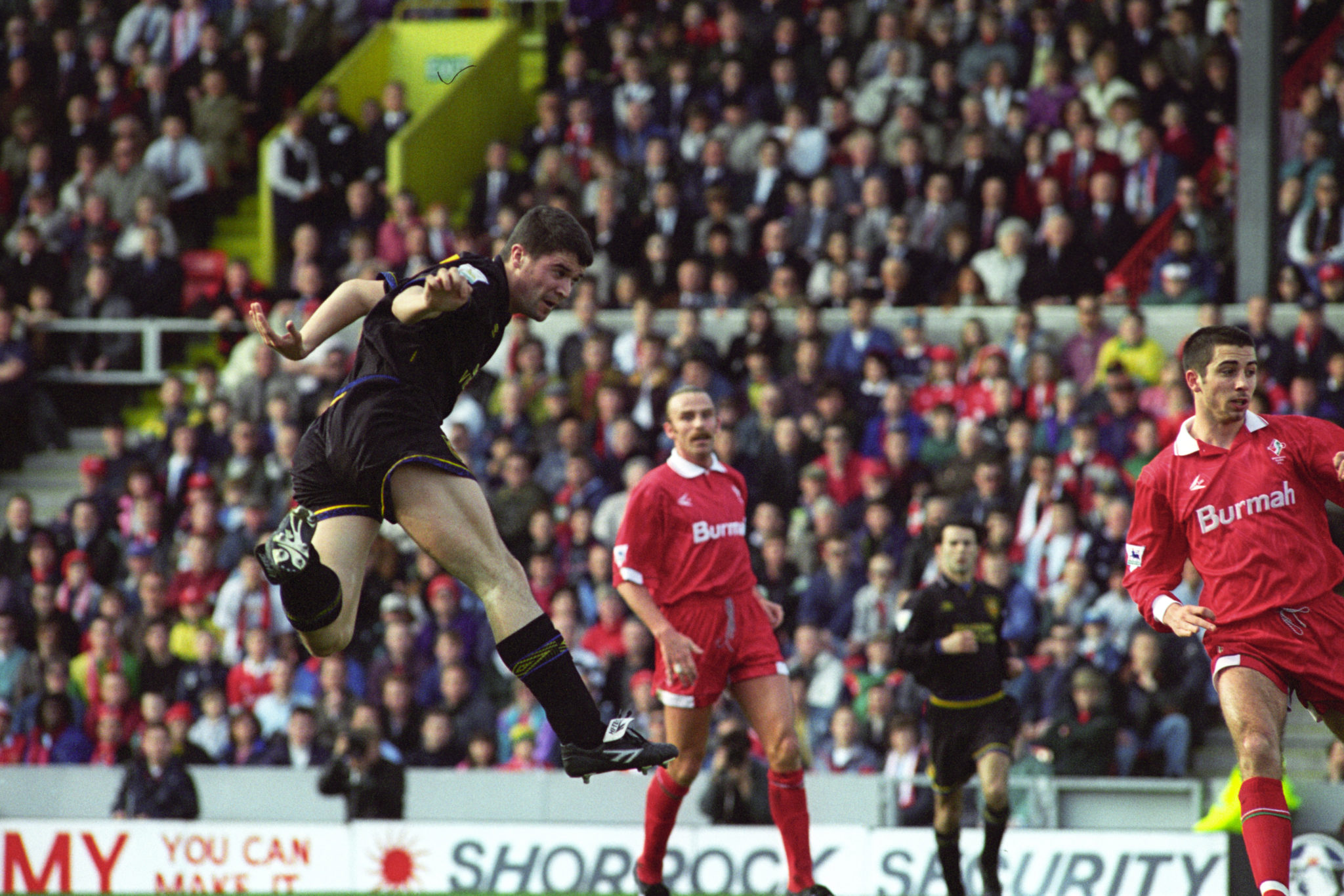 Talking tactics with the Republic of Ireland manager Jack Charlton.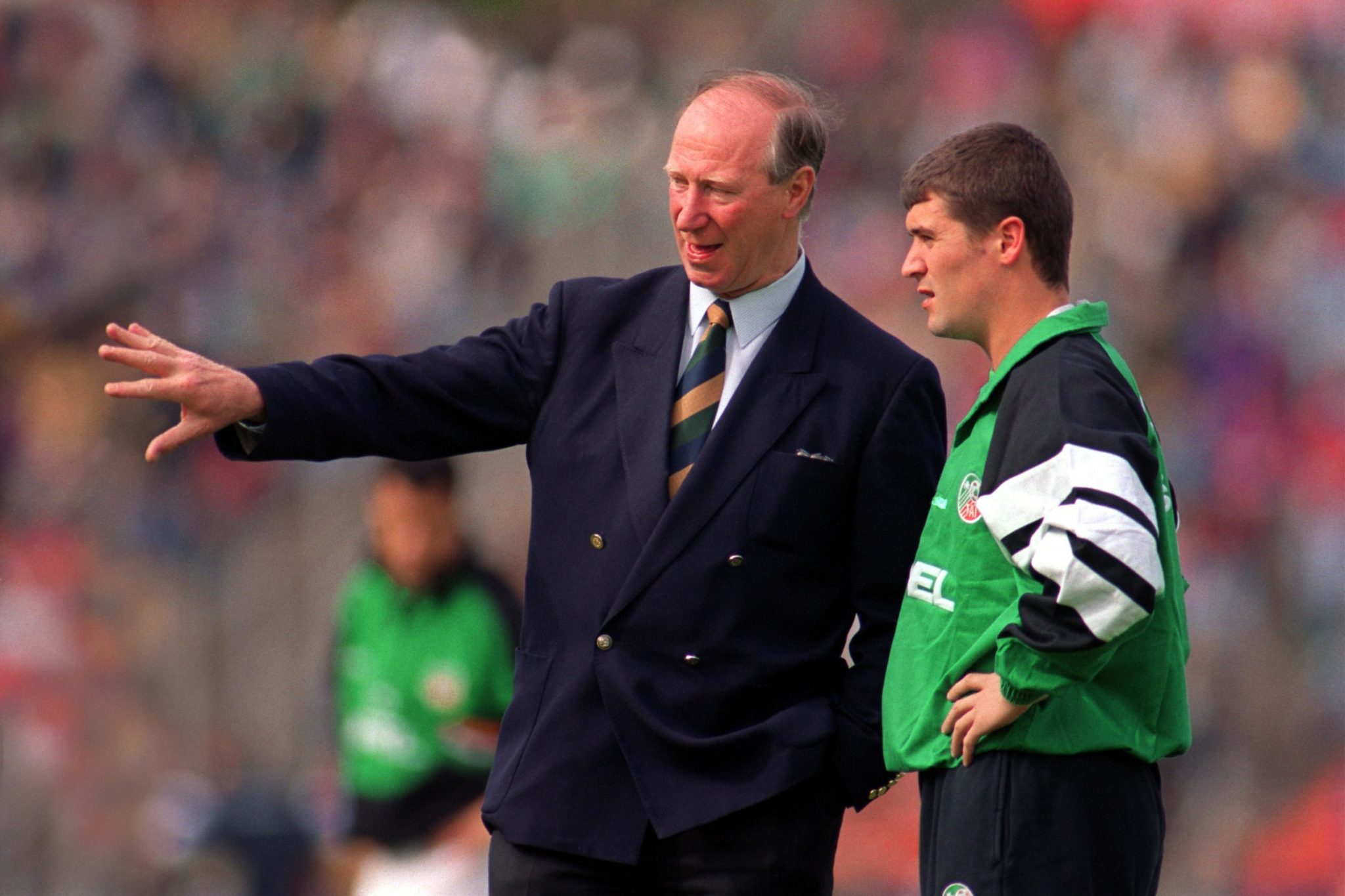 Keane celebrates a Manchester United goal in front of the fans at Old Trafford.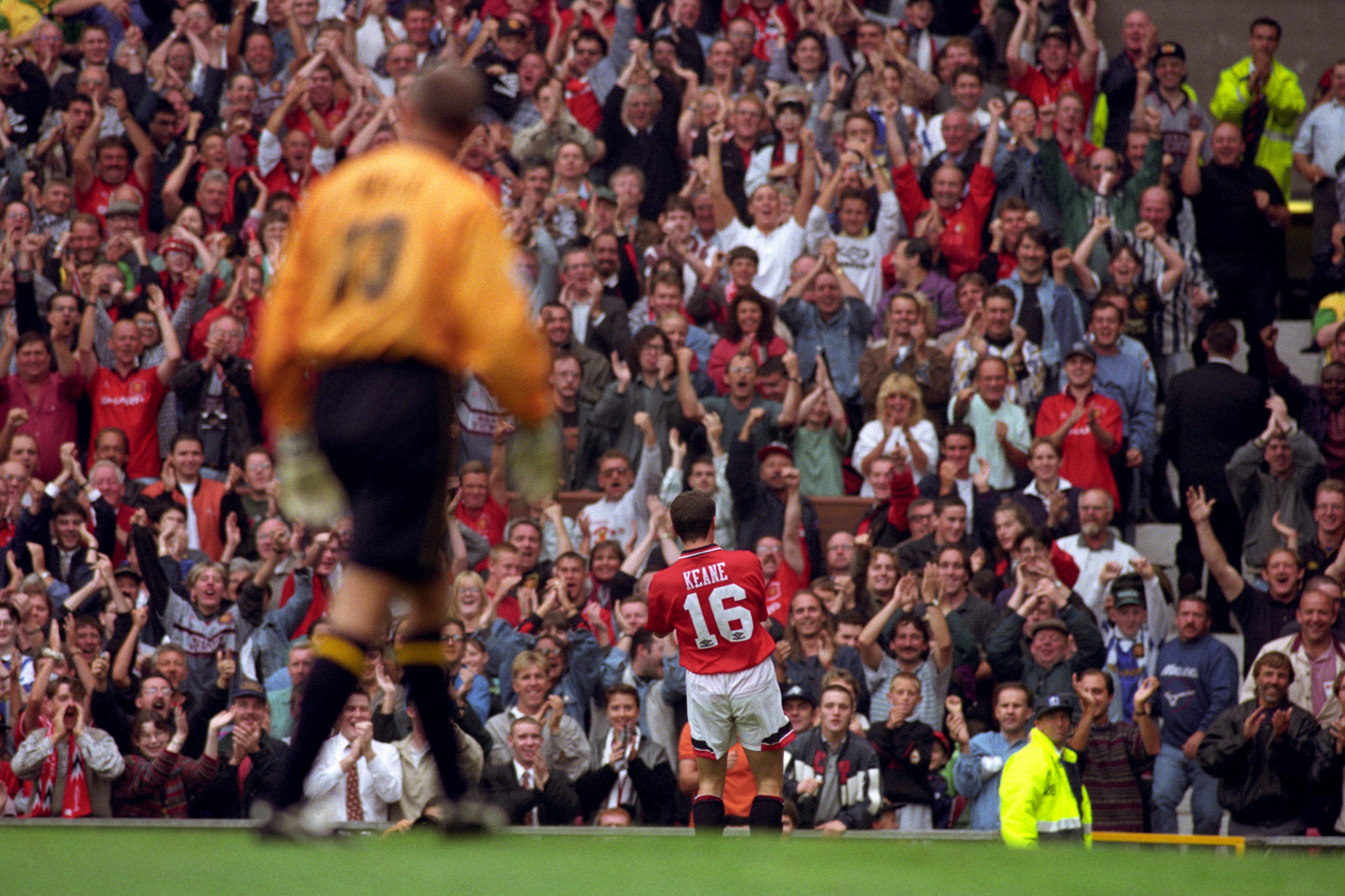 During an earlier clash with Juventus, Roy Keane attempts to get the ball from Zinedine Zidane.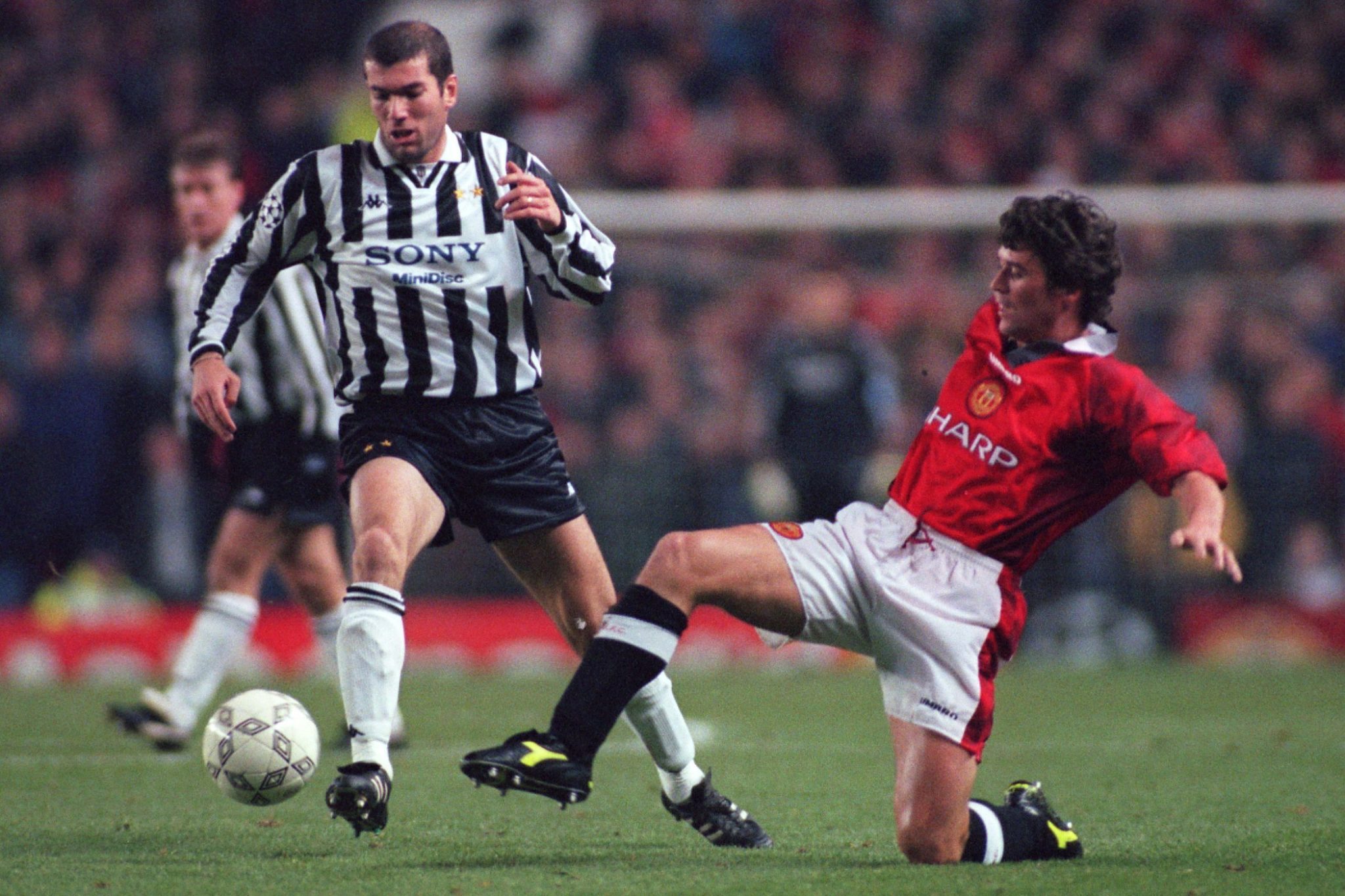 On the ground or in the air, Keane goes in search of the ball against Southampton.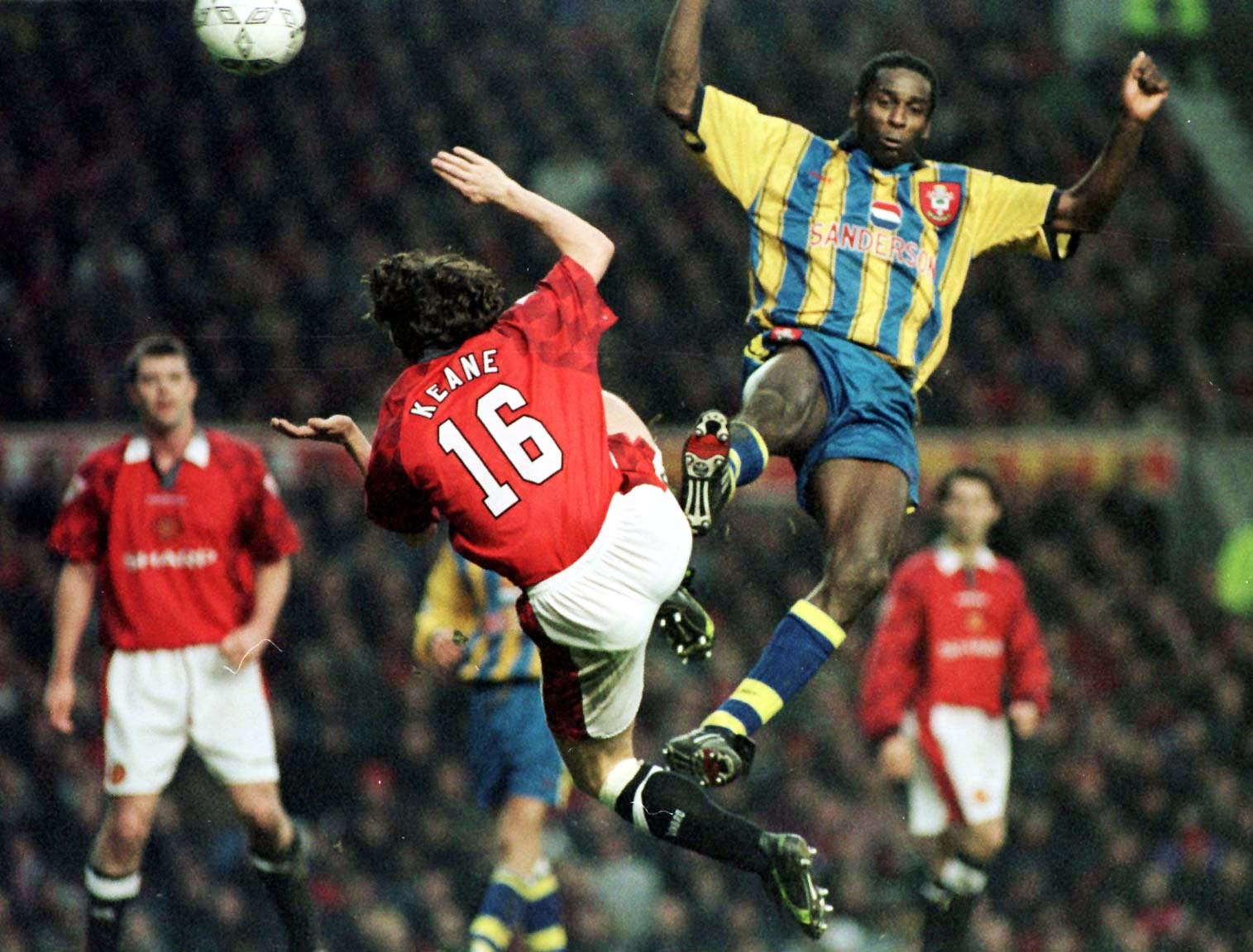 The yellow-card that ruled Keane out of the 1999 Champions League final.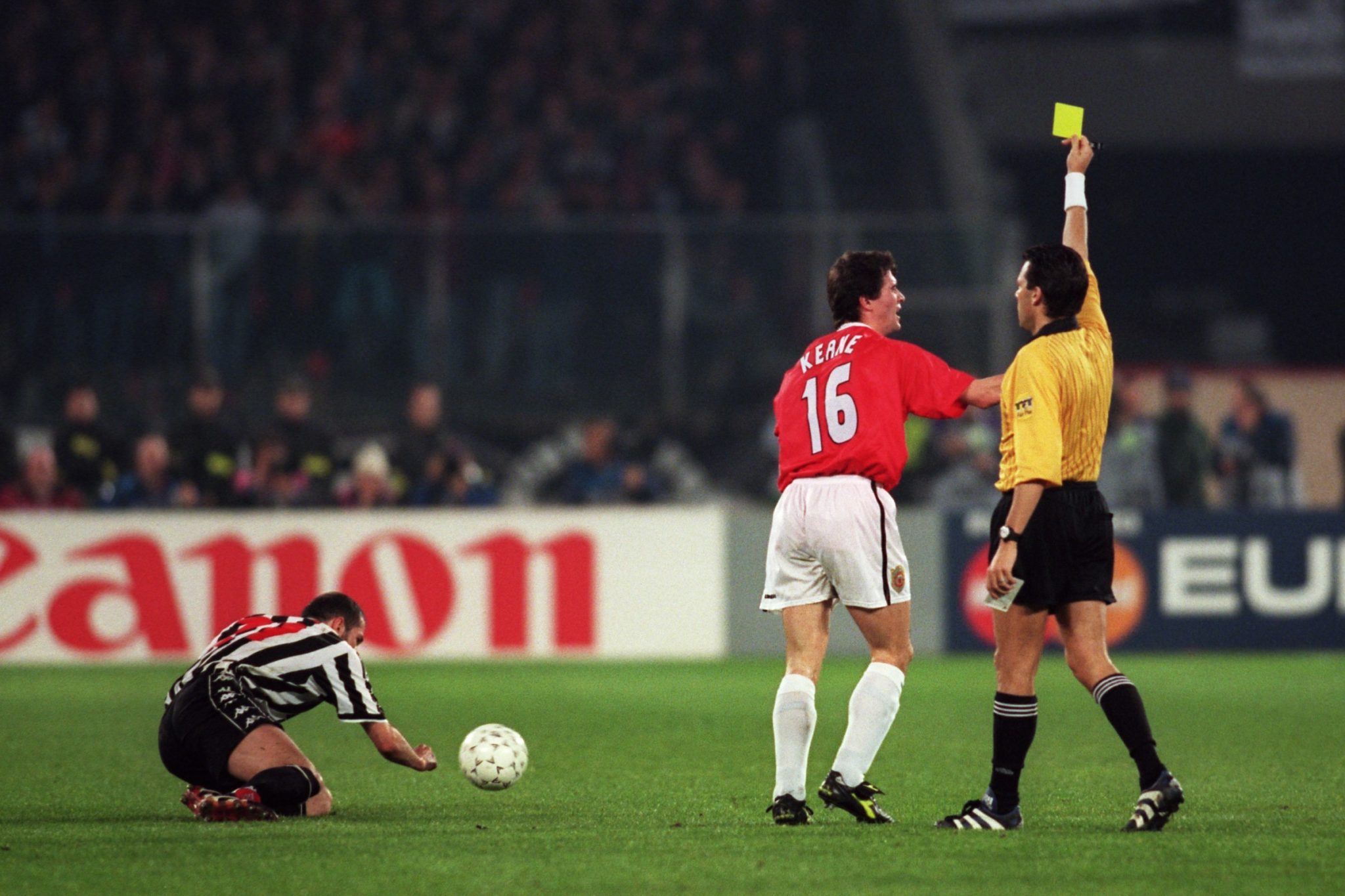 In action against a young Robbie Keane at Coventry City.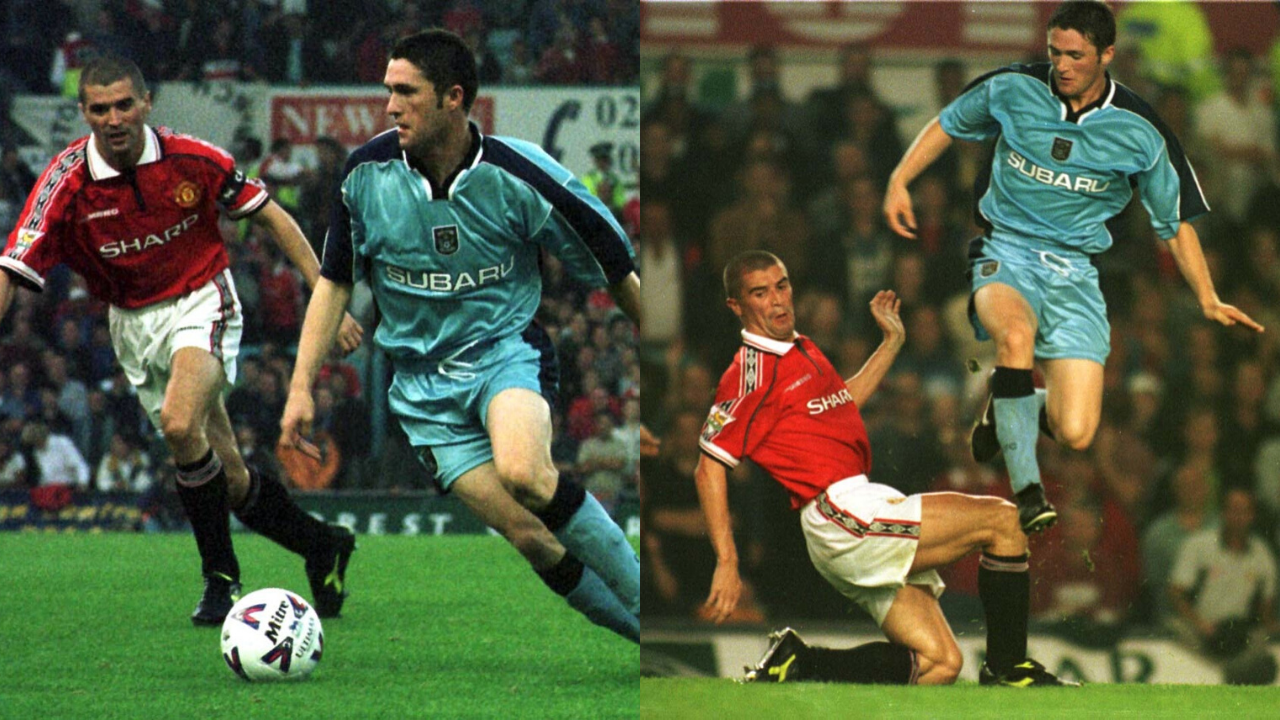 Shortly before a sending-off for the United captain and he clashed with Chelsea's Gus Poyet.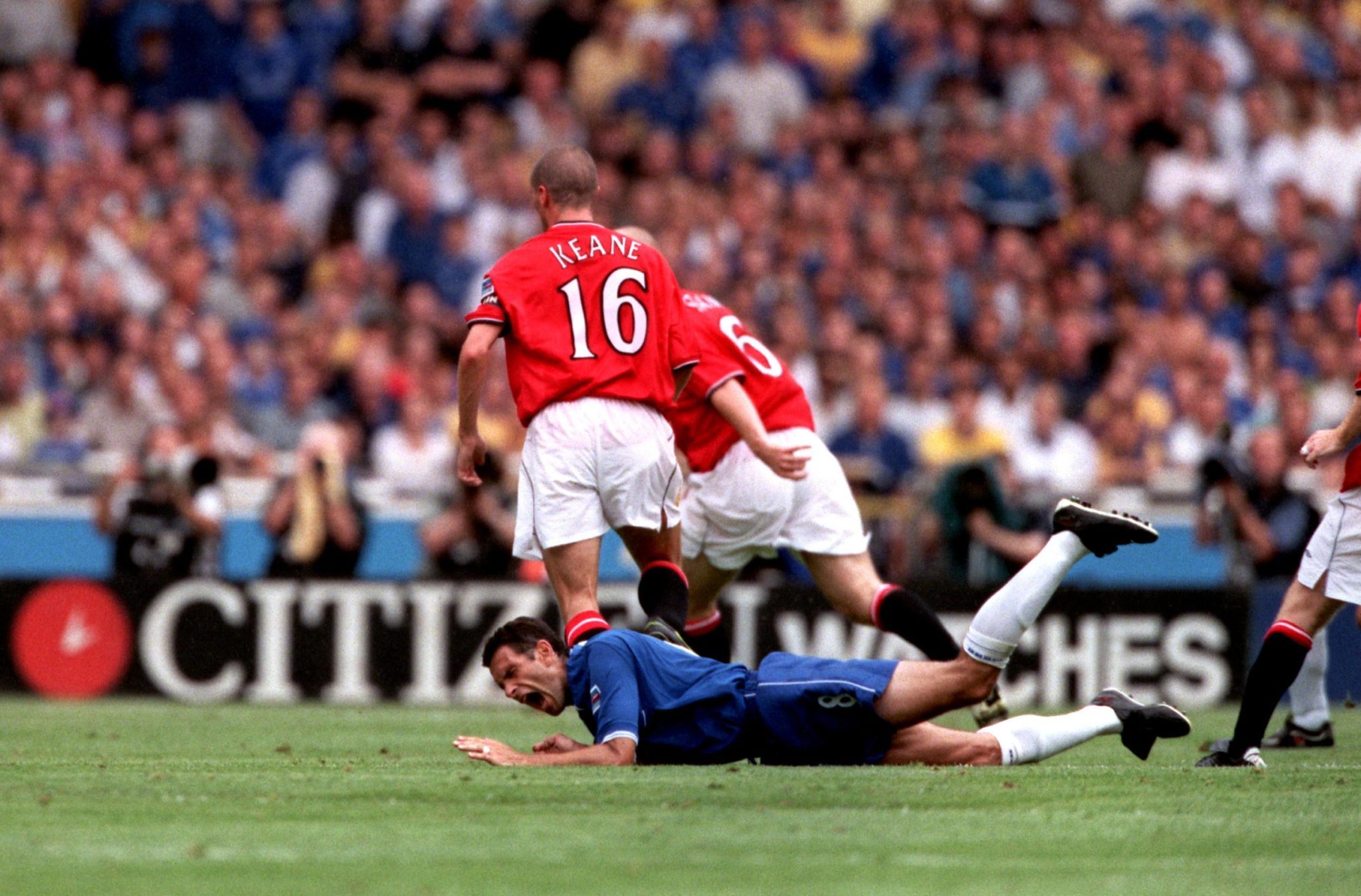 Celebrating a goal against Bayer Leverkusen in an ill-fated 2002 Champions League semi-final.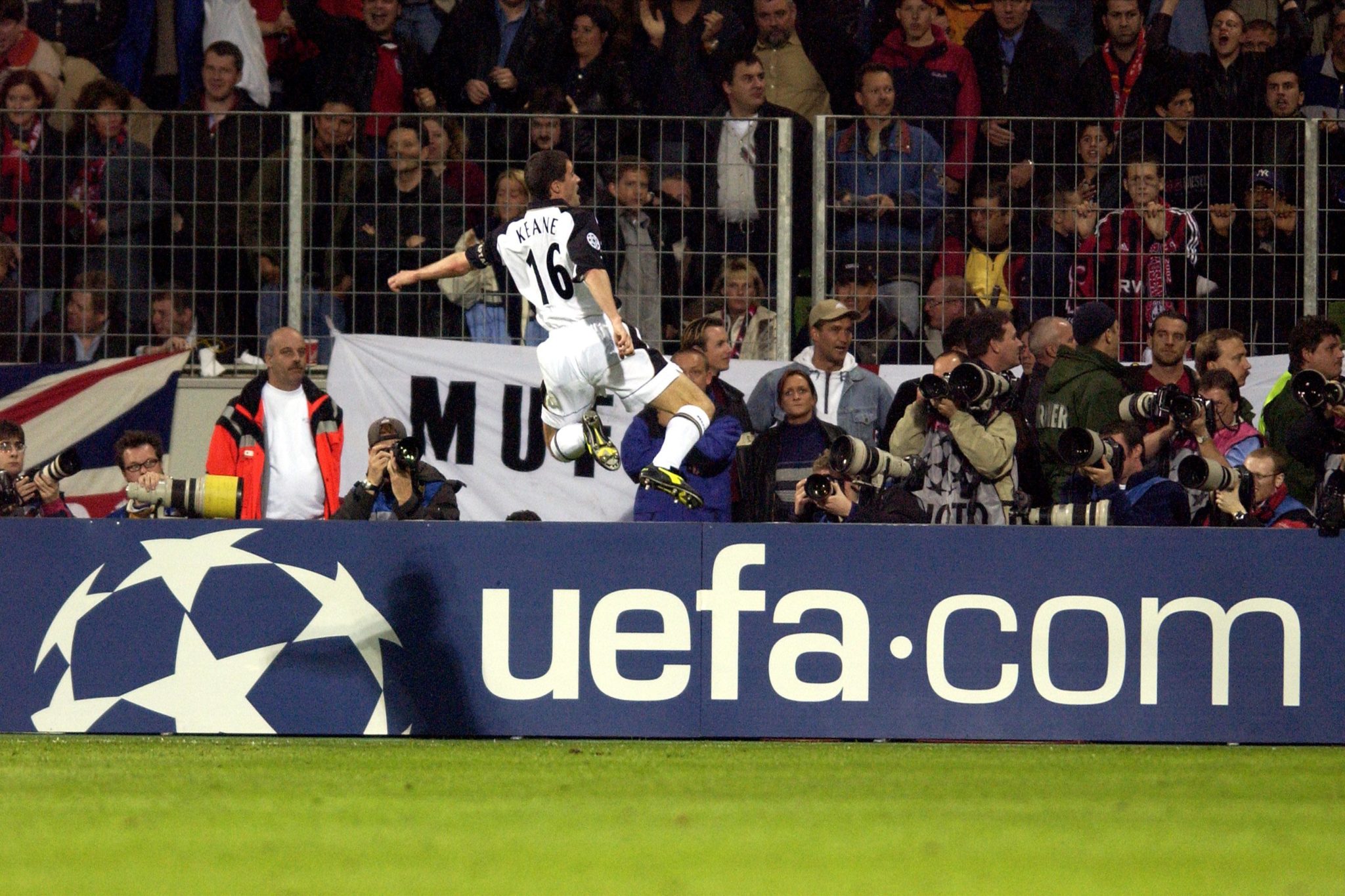 Damien Duff watches on as Roy Keane is booked.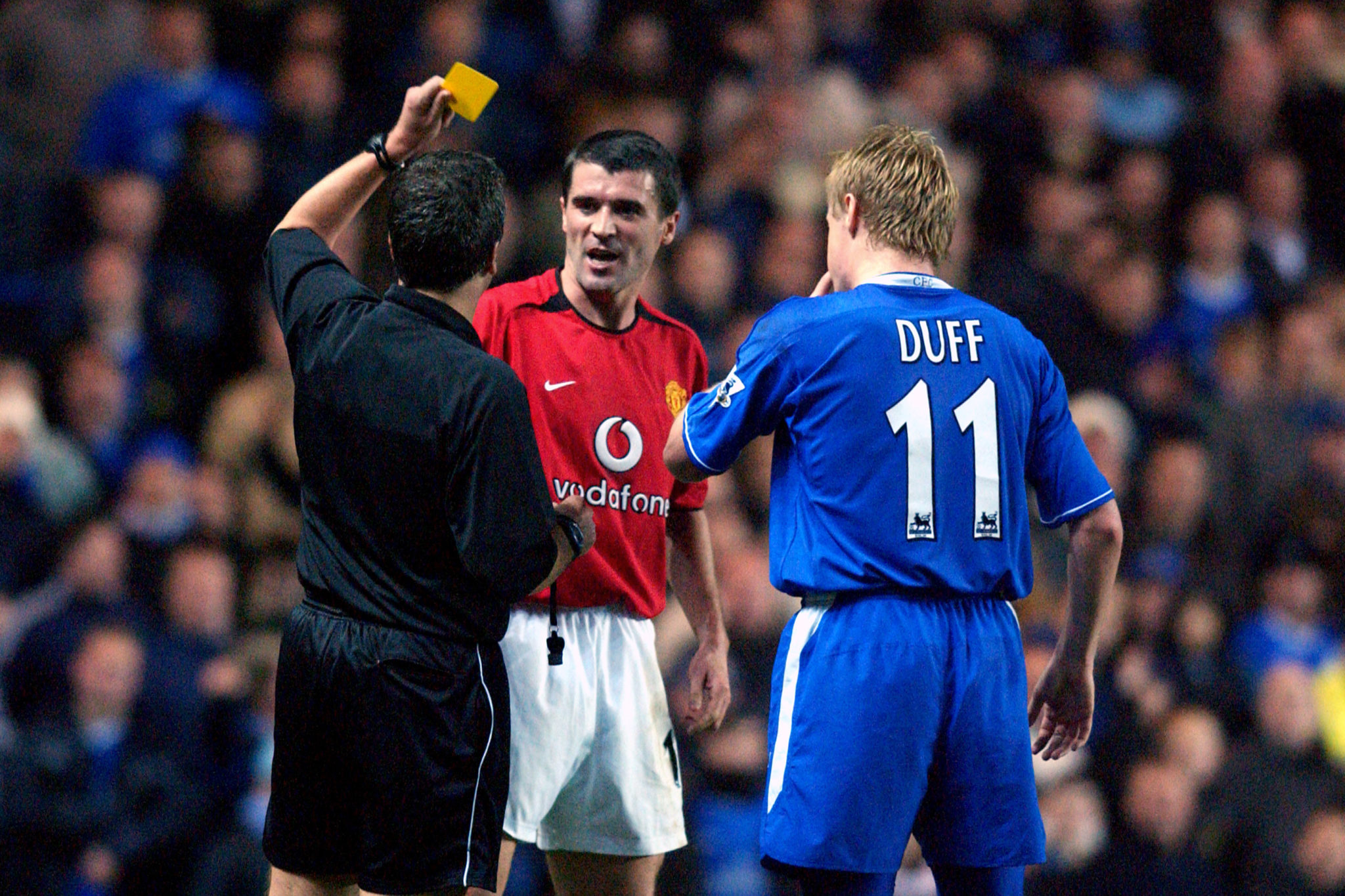 The former club captain is commemorated within Old Trafford after his acrimonious departure.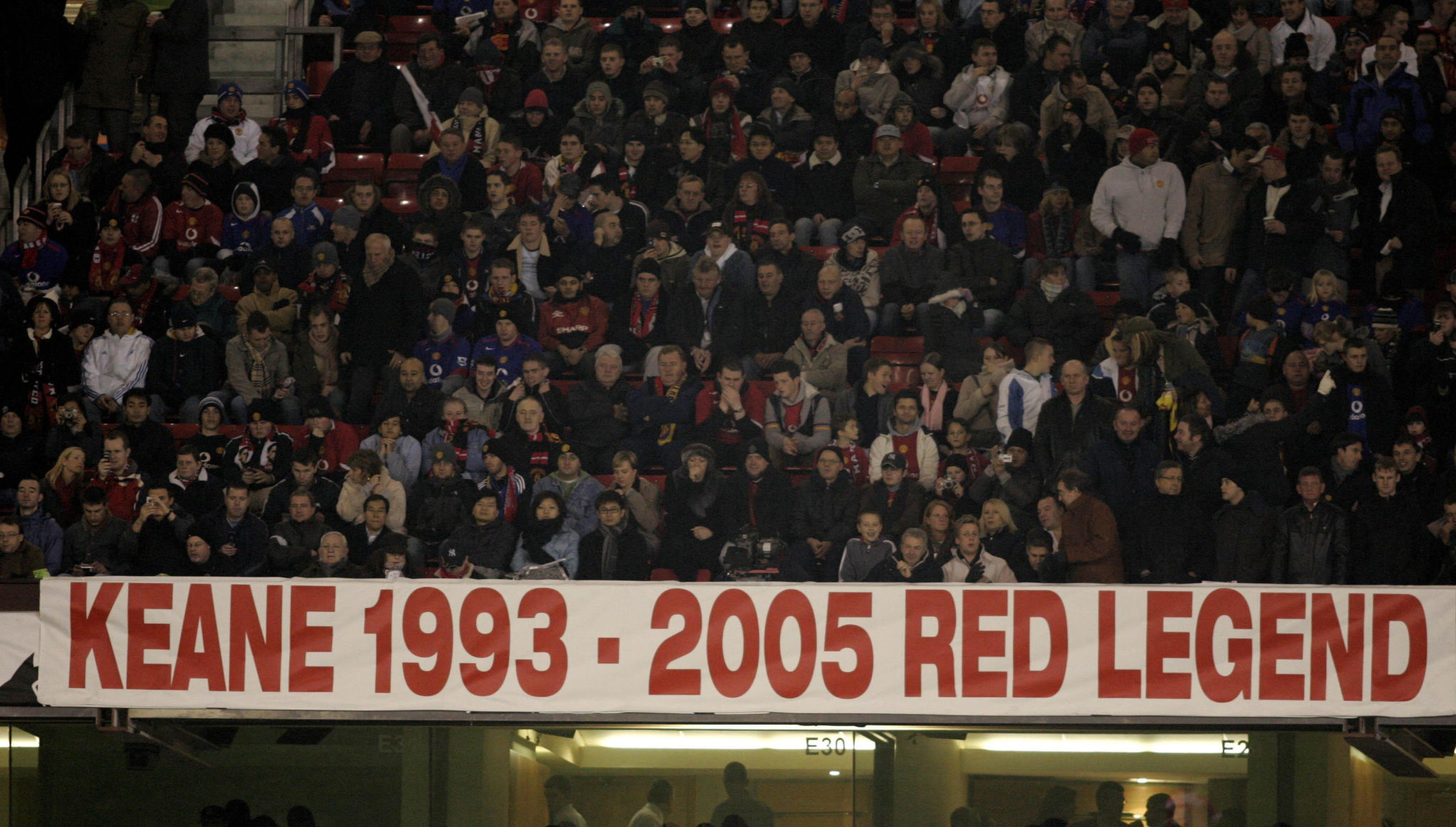 Download the brand new OTB Sports App in the Play Store & App Store right now! We've got you covered!
Subscribe to OTB Sports's YouTube channel for more videos, like us on Facebook or follow us on Twitter for the latest sporting news and content.