Fourteen-years after leaving Manchester United, Roy Keane has no interest in rekindling a relationship with former manager Alex Ferguson. 
An acrimonious end to a wildly successful partnership, Roy Keane remains disgruntled at the manner in which his departure from the club was handled by management.
Joining Manchester United in 1993, the former club captain won seven Premier League titles under the Scottish manager.
In conversation with Off the Ball in association with Cadbury on Wednesday night, however, the Irish midfielder discussed his highly publicised exit from the club and why he has no intention of speaking with Alex Ferguson ever again.
'I don't forgive Alex Ferguson'
"I think when he apologises I will probably say hello to him, ya," conceded Keane, "[but] I've no interest in speaking to the man."
Dismayed by certain strands of Ferguson's behaviour and perceived slights against Keane's role as captain of Manchester United, it was put to Keane whether or not the health scare suffered by his former manager last year had tempered his resentment.
"No," was the extent of Roy Keane's explanation in this regard.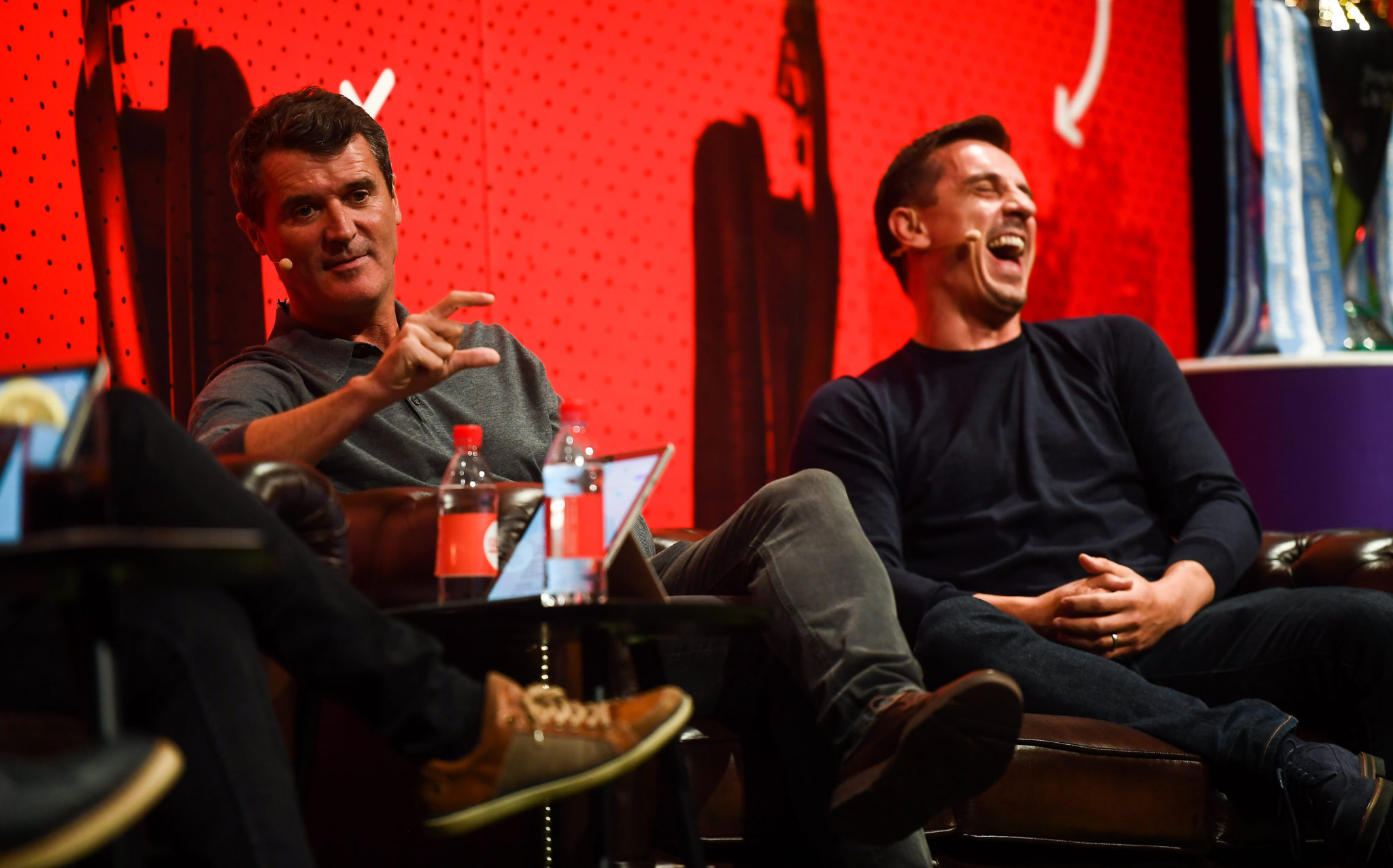 In an exclusive Off the Ball interview that will become available in its entirety across all OTB platforms on Thursday, Keane's issues with Manchester United went beyond his broken relationship with Sir Alex.
Speculating upon what it would take for him to have the first conversation with Ferguson in almost 15-years, Keane singled out United's former Chief Executive David Gill as another who he felt owed him an apology.
Having caused something of an uproar with the release of his first autobiography, Keane's The Second Half, written with Roddy Doyle and released in 2015, detailed the acrimonious nature of his Manchester United exit.
Falling out with a number of key figures within Manchester United, it is clear that he has no intention to reclaim relationships that had once proved so profitable for all involved.
Off The Ball were in the Bord Gáis Energy Theatre with Roy Keane and Gary Neville with thanks to Cadbury, who are celebrating their third year as 'Official Snack Partner' to the Premier League
Subscribe to Off The Ball's YouTube channel for more videos, like us on Facebook or follow us on Twitter for the latest sporting news and content.