Considering the kinds of players that are needed to make up winning teams, Alan Quinlan reflected on a lesson he learned from former Manchester United captain, Roy Keane. 
A motivational speaker brought before the Munster rugby team to share pearls of his professional experience, Roy Keane's message remains firmly imprinted on Alan Quinlan's mind.
Exploring the wider reaches of sport on Friday's OTB AM, the former Munster and Ireland man considered what kinds of players a team requires to give them the best chance possible of success.
As goes such conversations, the former Manchester United captain's name was never likely to go that long unsaid.
However, the crux of Keane's message came by way of his former teammate.
"I always remember Roy Keane telling us a story about Laurent Blanc coming into Manchester United," he explained as a means of outlining Rob Kearney's potential loss to the Irish rugby team.
"When he was speaking to us in Munster, someone asked a question about who would have impressed him as a trainer and with their attitude.
"Keane mentioned Laurent Blanc."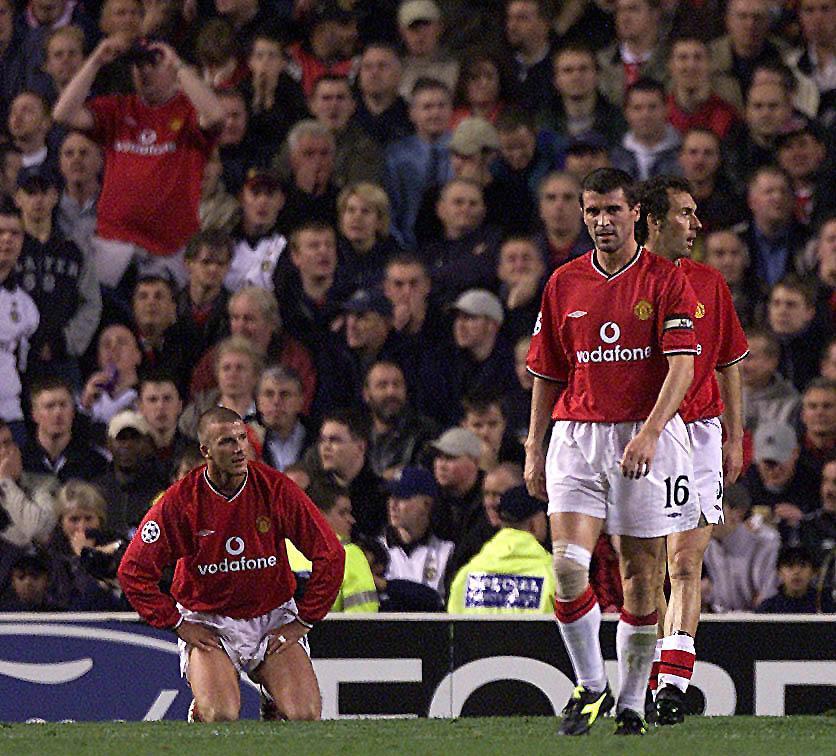 France's captain throughout their successful World Cup run in 1998, Blanc, who missed the final against Brazil through a controversial suspension, had quite the reputation before arriving at Old Trafford in 2001.
Having represented Barcelona, Marseille and Inter Milan, the 35-year-old central defender was brought to Manchester as a short-term replacement for Jaap Stam.
Making it through a disappointing first season in England, Blanc was awarded a further one-year-deal for the 2002/03 season.
However, that summer saw the arrival of Rio Ferdinand and the general phasing out of Blanc altogether. Nevertheless, as Roy Keane revealed to Quinland and his Munster teammates, something of what had taken Blanc to such professional heights remained in his day-to-day demeanour.
"I think Laurent Blanc only had a couple of months left on his contract," recalled Quinlan of Keane's speech, "and he'd been more or less cast aside and wasn't going to start.
"I remember Roy Keane telling us about the way [Blanc] turned up every day, the first one in, trained the house down and [had] the attitude and encouragement [for others].
"That set the tone, it made a difference to the whole environment.
"He easily could have downed tools, it was his last few months and he was on a nice salary, but he probably trained harder than the lads who were starting.
"That's what stuck with Roy Keane, and you know his standards! I think Rob Kearney will be that kind of player, and who's to say he won't force his way back into the Ireland squad."
You can watch Alan Quinlan's interview back in full here. 
Subscribe to Off The Ball's YouTube channel for more videos, like us on Facebook or follow us on Twitter for the latest sporting news and content.