Journalist Graham Hunter has given an insight into Cristiano Ronaldo's dedication to being the 'greatest footballer of all time' ahead of his Champions League return with Manchester United this week.
The Portuguese forward made his sensational return to Old Trafford this summer and scored a brace against Newcastle in his first Premier League game back.
Following the game, goalkeeper Lee Grant told Talksport how Ronaldo's clean eating habits at their pre-match meal had rubbed off on his teammates, with none of them opting for their usual dessert upon seeing the former Real Madrid forward's plate.
Speaking on Tuesday's OTBAM, Hunter outlined that the story of Ronaldo's dietary habits is simply one of a number of things he does in order to stay at the top of his game.
Hunter also used the example of Gordon Strachan's now infamous porridge and banana breakfast from the early 90s to point to the many thousands of habits pro footballers use to stay at the top of their game.
'There's a really clear and easy way to talk about this which is that Cristiano is patently, not quite a fitness fanatic, but an extremist. An extremist in making sure that there can be no habits that might creep in in his mid thirties, that can detract from him being the best, the most popular, brilliantly paid, potentially a winner.
"Now there's a big history of the media, particularly those who design back pages and front pages and big headlines saying 'there's a little detail' and they seize on it and blow it out of proportion.
"It was like when Gordon Strachan won his last league title with Leeds, in that team with Gary Speed, Gary MacAllister and Eric Cantona. At one stage he said that he had something like porridge and bananas for breakfast, and for years it was, 'if you don't eat porridge and bananas for breakfast, you're an idiot, you're a bad pro, this can make you play into your 40s.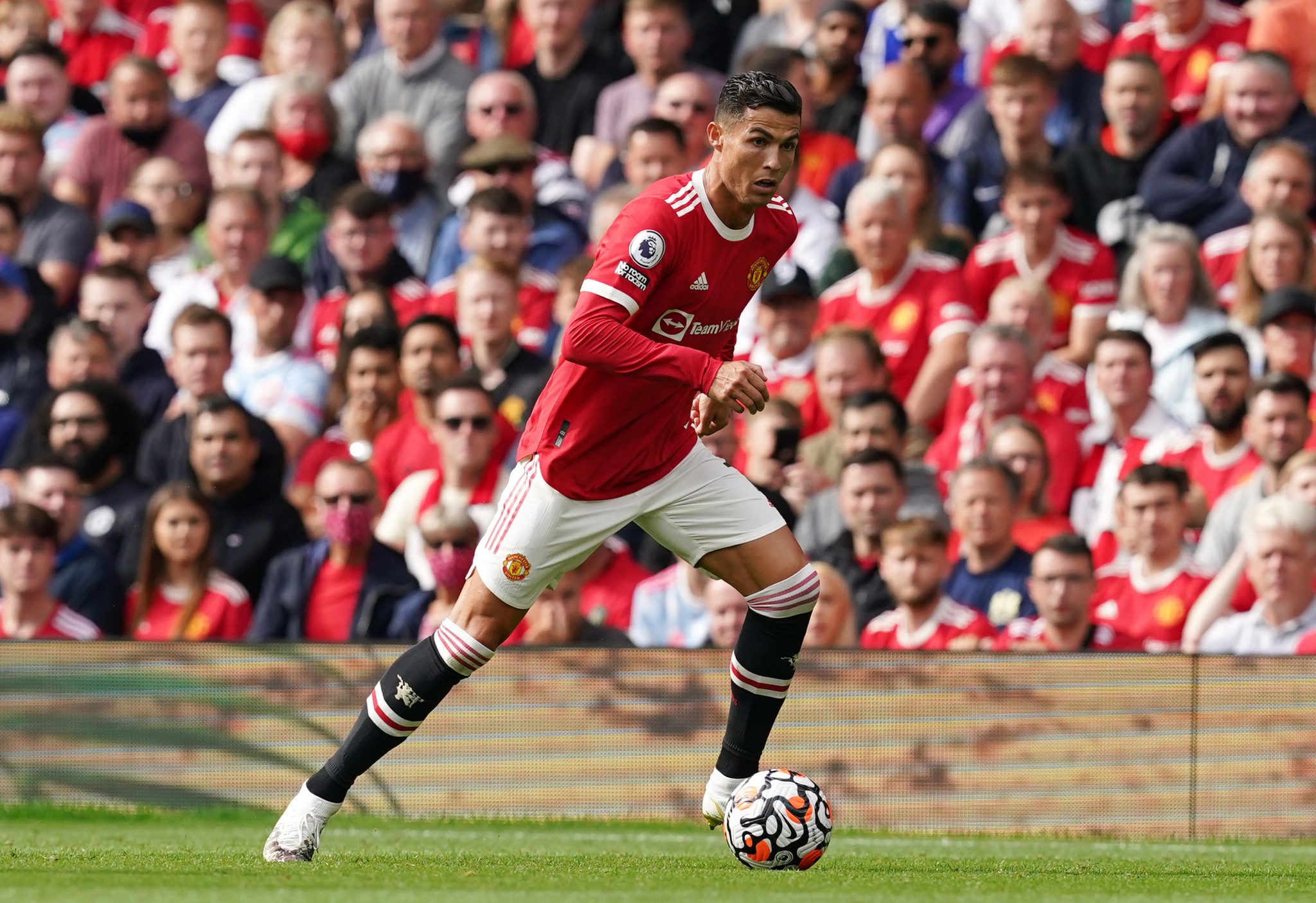 "But Gordon was like, 'it's just one of my thousand habits that help me be fit and and help me play at an advanced age, I just live well.'"
Hunter then continued, noting that Ronaldo's dedication is more 'excessive' that someone like Strachan's was, outlining how the Portuguese forward will do anything within his power to achieve that extra millimetre that could make him the greatest player of all time.
"Now Cristiano is a little more excessive in that and that's all that's going on. It might be that because he's so particular about things with any training regime he's had at any club.
'If the squad, not the team, clicks, then they should be a should be a shoo-in for the treble' | #PSG

Graham Hunter joined #OTBAM to discuss PSG's favourites tag ahead of the return of the Champions League 👇🏻@GilletteUK #BestFaceForward

FULL VIDEO ➡️ https://t.co/r9IVMFXTzm pic.twitter.com/ojcaFrmygo

— Off The Ball (@offtheball) September 14, 2021
"For example when his last fitness coach at Manchester United, Valter Di Salvo moved to Real Madrid, Ronaldo stayed in close contact with him weekly, asking 'should I do this or that', when Cristiano is still at Manchester United and Di Salvo is at Real Madrid.
"The level of trust Ronaldo had, even as a relatively young man, in someone that could give him, not even an inch, but a millimetre of an advantage - he was dedicated to that because he still believes he can be named the greatest player of all time, not of the current era, but of all time and he'll do anything within his powers to achieve that."