Former Arsenal and French international Robert Pires picked a brilliant dream five-a-side team on the latest OTB Sports Roadshow - but one name might surprise you. 
Having played in the Arsenal invincible side and a World Cup winning French team, Robert Pires graced the field with many a superstar. It's no wonder then that his dream five-a-side team, made up of former teammates, is as formidable as it is.
When he sat down to speak with us for the latest OTB Sports Cadbury FC Roadshow, he picked a team which could put it up against anyone, even if it doesn't have a goalkeeper. Did he forget to add a goalkeeper? Nope. He felt that even without a player between the posts, his team would still be unbeatable.
Robert Pires' dream five-a-side team 
Ashley Cole 
Ashley Cole's transfer to Chelsea in 2006 can be seen as a turning point in what Arsenal were as a club.
Having won two league titles and three FA Cups, Cole was one of Arsenal's best players when he was sold to their rivals Chelsea. This move coincided with Arsenal's move to a new stadium in the Emirates.
For Pires, Cole was a safety blanket on the left-hand side. Not only did his defensive ability allow Pires the freedom to stay further up the pitch, Cole's attacking threat was far beyond what we had seen from full-backs in the Premier League up to that point.
"With Ashley Cole, everything was so simple. The feeling with him on the left-flank was very good.", Pires told Off The Ball. 
"I found a great player behind me. We had a great combination on the left, so that's why I said Ashley Cole."
Patrick Vieira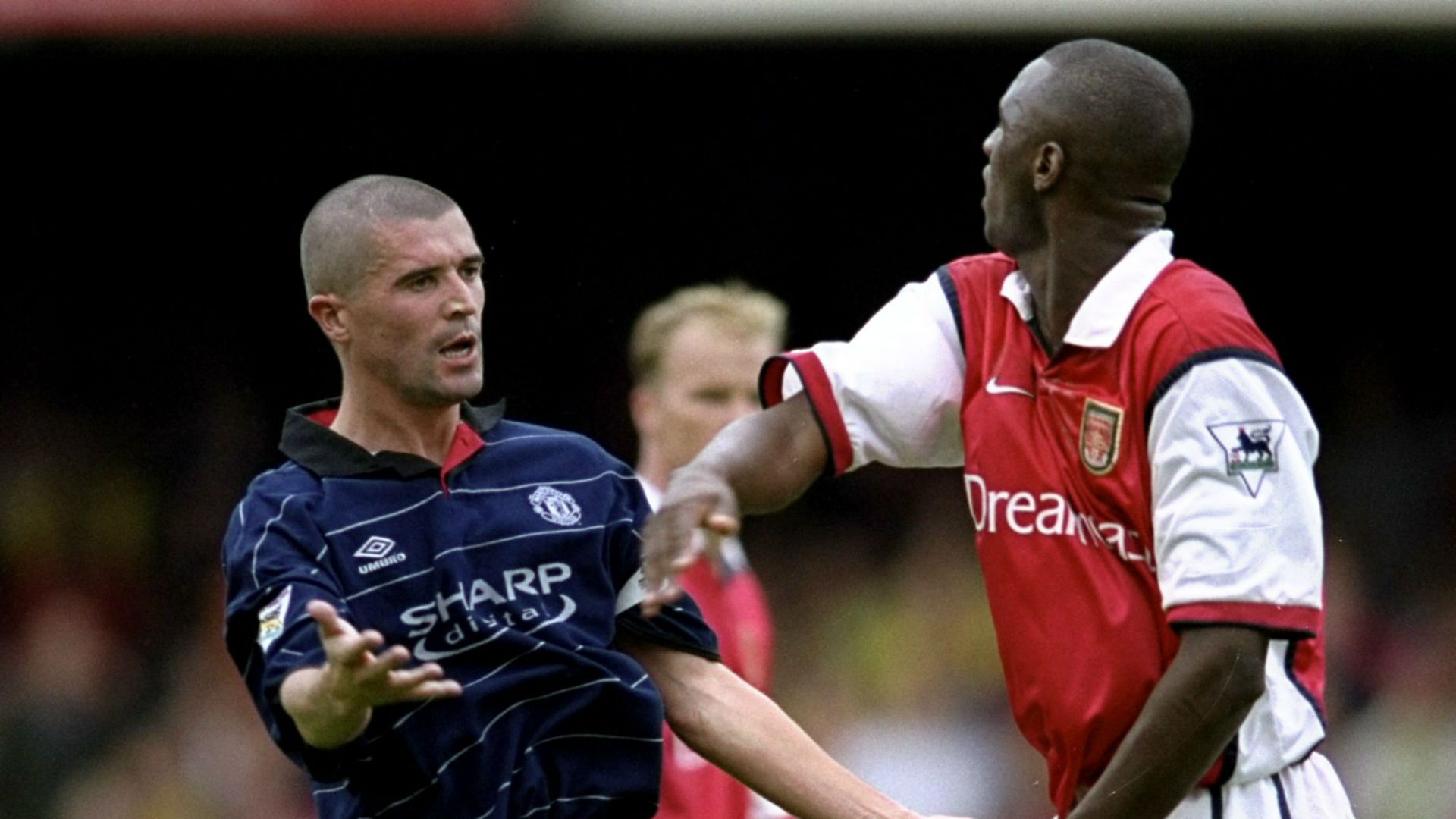 Patrick Vieira was a stalwart in the Arsenal team.
The leader of the team, the driver of standards, the one who always fought for everything. In other words, he was the Roy Keane of Arsenal.
He makes it into Pires' team for all those reasons; every team needs a 'Warrior', as he puts it.
"Every team needs the warriors and Patrick is a warrior."
"For the commitment, for the spirit and we need a great captain. Patrick was a great captain."
On the Vieira/Keane rivalry, Pires feels that the two players clashed so often because they were so alike, and that beneath it all, there was a respect between them.
"I think Roy Keane loved Patrick Vieira for this  - he found a good fight, he found a good warrior just in front of him."
"It was fantastic."
Nwankwo Kanu 
 This name might come as a surprise to many.
Standing at 6ft 6inc, Nwankwo Kanu can be described as one of the great 'big men' of the Premier League era, but he was anything but a target man for Arsene Wenger's side.
Kanu had an innate ability to control the ball in close quarters and his sheer size made him difficult to dispossess - he also had a good eye for goal.
"He was a very, very good striker. He was such a good dribbler of the ball."
"When we talk about Arsenal, we always talk about Bergkamp and Henry, that's normal. But Kanu, he was such a great player."
Dennis Bergkamp 
What can you say about Dennis Bergkamp that hasn't been said before?
Unique is the best word for him. Skilful, strong, aggressive, brilliant if you want a few more.
"He's number 1, the best. The maestro."
"With him I learned a lot about football, about the simplicity. To play for the team, to play simple. I learned the best thing  from him, the most important thing in football is the first control."
"For me, Dennis, with his ability on the ball, is a genius."
Thierry Henry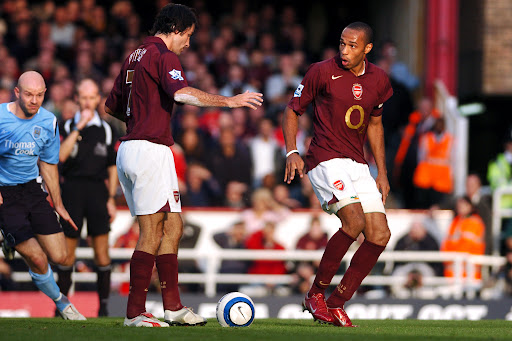 Perhaps the least surprising addition to his team, Thierry Henry is the best striker Arsenal have ever seen.
In fact, he's arguably the best striker the Premier League has ever seen. With 175 Premier League goals, Henry is outside of the top five top scorers, but there was so much more to his game than many of those names ahead on the list.
Henry was also unlucky not to win the Ballon D'Or during the career, which highlights the injustice of the system according to Pires.
"He was a fantastic player. He was a fantastic striker."
"That's why I don't like the Ballon D'Or. Some players like Henry, Iniesta or Xavi have never won the trophy. Of course Thierry Henry deserved to win this trophy, but unfortunately not. So that's why I don't like it."
Pires and Henry had one of those rare relationships on the field - an unspoken connection - both players knew each other's game inside out and worked in perfect symmetry on the pitch.
"We didn't need to speak because we played the same football. It's like with Ashley Cole, it was just a question of feeling."
Calling out Scholes | Man United's next step | Chelsea destroy Juve | CL Reaction
Download the brand new OTB Sports App in the Play Store & App Store right now! We've got you covered!
Subscribe to OTB Sports's YouTube channel for more videos, like us on Facebook or follow us on Twitter for the latest sporting news and content.