Off The Ball teamed up with Pepsi Max who brought the UEFA Champions League Trophy to Ireland! The legendary piece of silverware landed on Irish soil last weekend, which was the first time Pepsi Max brought it to Ireland!
Throughout this series, we'll be looking at the best partnerships, controversies, and goals as well as everything else that makes the Champions League the highlight of our football calendar.
Next up, we look at the best rivalries the Champions League has ever produced.
5. Juventus vs Real Madrid
Up first is the blockbuster that is The Old Lady against Los Blancos. This prestigious fixture has been the final of the competition twice, with Madrid lifting the trophy on both occasions.
The pair have beaten each other 7 times throughout the Champions League era, with an aggregate score of Juventus 22-21 Real Madrid.
Although they are evenly matched overall, both clubs have outclassed their rival and served up legendary encounters, such as the below
4. Liverpool vs Chelsea
With the arrival of Jose Mourinho, a heated rivalry with Rafa Benitez emerged. This produced an extremely tense rivalry between domestic rivals Liverpool and Chelsea in Europe.
After the infamous 'ghost goal' in 2005, Chelsea and Liverpool faced each other every season in the Champions League until their last European meeting in 2009.
Whether we watched a tense 0-0 draw or an insane 4-4 classic between the pair, we were guaranteed tight affairs with huge stakes, that could not always be replicated in domestic competition, such as this thriller:
3. Manchester United vs Juventus
The respect between the players of these great teams is clear. Gary Neville labeled Juve as 'the benchmark', and Zinedine Zidane famously claimed Paul Scholes was his toughest opponent.
Throughout the 90s and 00s, these two clubs were setting the standard domestically and in Europe, and produced some classic performances, such as a Roy Keane inspired comeback during Manchester United's treble season of 1999.
Even as United have struggled in recent years, they still managed to compete with, and even beat Juventus at their own stadium in 2018, and have the edge in the overall record, with 5 victories to 4.
2. Barcelona vs Chelsea
This rivalry was as unlikely as it was entertaining. These two sets of fans would likely have admired each other from a distance had they not been paired in some incredibly dramatic encounters.
These games had everything, from Ronaldinho wonder goals to Gary Neville 'goalgasms'. The historic performances from each of these clubs throughout their rivalry have meant immense drama since their first Champions League meeting in 2000.
Among many stalemates, Chelsea's victory at the Nou Camp in 2012 led to arguably what is the club's greatest achievement in 2012 in lifting the Champions League, to return the favour for this epic moment
1. Bayern Munich vs Real Madrid
When you put Germany's finest against the most decorated side in Spain and Europe 20 times throughout the Champions League era, it is no surprise that it leads to many unforgettable fixtures and the biggest rivalry in Champions League history.
These games are usually extremely close and laced with quality, however, there have been some shockingly dominant victories for both teams, such as Madrid handing Pep Guardiola his most embarrassing moment in the competition.
The list of players to have competed in these fixtures is outstanding. From Lahm vs Ronaldo to Ribery vs Marcelo, there have been incredible individual battles, and of course, goals: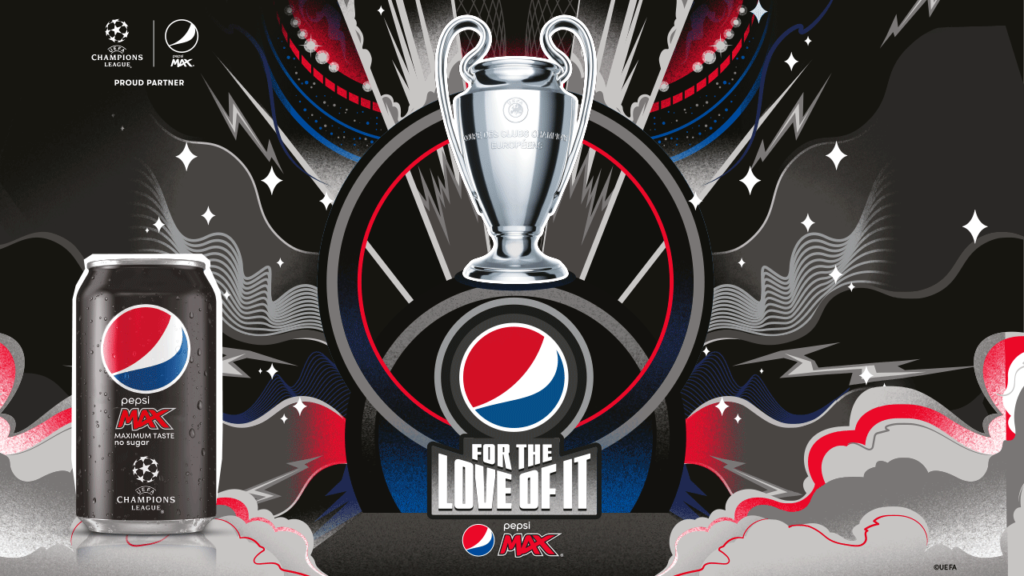 ---------------------
This year marks the 6th year that Pepsi Max is an official partner of the UEFA Champions League. At the weekend, Off The Ball ran a skills challenge in association with Pepsi Max at Dundrum Town Centre & Pavilions Shopping Centre. Fans got the chance to take a coveted selfie with the legendary trophy, met former Irish internationals David Meyler and Damien Delaney, and tested their football skills in our skills challenge. Maximum Taste. No Sugar #ForTheLoveOfIt
Subscribe to Off The Ball's YouTube channel for more videos, like us on Facebook or follow us on Twitter for the latest sporting news and content.