In his Revisionist History podcast, Malcolm Gladwell devoted two hour-long episodes to memory, how it works and how trustworthy it is.
In the first episode, 'A Polite Word For A Liar', Gladwell breaks down how our memories work and why sometimes they get confused.
He cites a study called 'flashbulb studies' which asked people to recall where they were for major events. They would be asked who they were with, what they wore, what they did after and so on.
They would then return months and years later and repeat the study with the same people. The results showed that most people altered their stories in parts and some were even completely different.
This didn't mean people lied the first time, it just showed how unreliable memory is as a tool for recounting events.
When I was doing the Classic Game Club and retelling the story of Celtic's 6-2 victory over Rangers in the Old Firm in 2000, Off The Ball's Eoin Sheahan asked the obvious question of and Stephen Doyle and I - where were you for this game?
Stephen's answer was detailed and even included some trivia about life in Ireland at a time when publicans were ordered by law not to serve alcohol during the 'holy hour' (friendly reminder this was just 20 years ago).
My response, on the other hand, didn't provide quite as much information because, frankly, I don't know where - or if - I watched the game live.
What I know is that I was on the cusp of turning five and I was probably off building a house out of lego instead of in the pub shouting at the telly while holding a plastic non-spill cup.
This got me thinking about our memory and relationship with football as a whole. Why did I feel so strongly about a game I most likely didn't watch live? I was barely old enough to tie my shoelaces yet I still had an emotional response to the match.
Being one of the younger members of the Off The Ball team, this is a common theme for me. For example, while most of the team was working when Roy Keane walked out of the World Cup in 2002 - I was in higher infants.
My two strongest memories of the World Cup is sixth class, singing the national anthem before the game against Cameroon and watching Keane take Triggs for a walk on the news after he returned home. The rest of it, I remember through video and books.
Still, I would consider the 2002 World Cup to be the first major tournament I remember. I still feel as strongly as the next person about the split in camp and the feeling of a missed opportunity still lingers with me.
Obviously, people who attended these events have specific memories of them. Who they were with and what they were drinking at the time (it's almost always Guinness!).
However, take the flashbulb test into consideration. Is it possible that I actually remember the World Cup better than those who remember it in real-time?
The argument probably isn't going to hold up but does that matter? The interesting thing for me is the feeling I have for an event I was too young to remember whether I actually watched at the time.
The joy I feel when watching Henrik Larsson chip the ball into the net and running with his tongue out as 60,000 Celtic fans go wild is not altered by the fact I didn't see it at the time.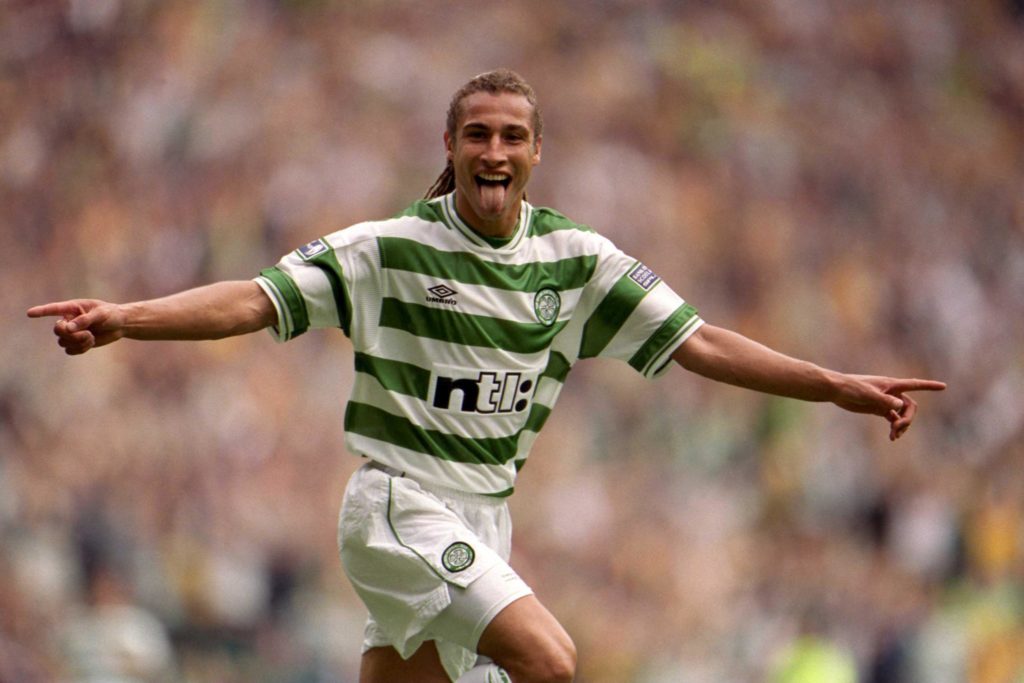 The brilliant thing about Classic Game Club is that we get to revisit times in the past where we awake some unexplained emotion. Without watching the game back, most of us won't remember it perfectly, anyway.
One day in the office, someone asked me what age I was for Italia 90? I wasn't alive.
Yet every time I hear 'Put Em' Under Pressure', Big Jack's smiling head in the Italian sunshine is the first thing I remember.
That's the beauty of sport. Great matches live longer than memory.
WATCH: CLASSIC GAMES CLUB - CELTIC 6-2 RANGERS - 2000 
Download the brand new OTB Sports App in the Play Store & App Store right now! We've got you covered!
Subscribe to Off The Ball's YouTube channel for more videos, like us on Facebook or follow us on Twitter for the latest sporting news and content.