Paul Rouse dropped into Off The Ball on Tuesday for his latest instalment of 'The History of Sport', with a focus on the last 50 years - including the impact of television.
Television had an immediate and lasting impact on sport in Ireland in 1962, according to Rouse.
"From the first year of the establishment of Teilifis Eireann - as RTE was originally named - you could now see these players in matches in all Ireland semi-finals and finals. The broadcast of those games lent a lustre to them.
"It pushed a new sort of fame on to those games, on to the spread of the games, and on to the people who played them.
"It created a huge change, a signal change in Irish life because as All Ireland finals and semi-finals, you also got International soccer games, the FAI Cup final, and International rugby matches.
"People who had never been to rugby or soccer matches now saw these sports that they had read or heard about and now had an interest in great numbers."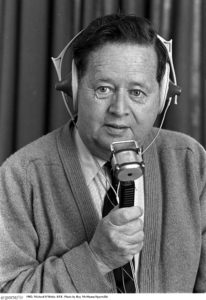 Significant positives
The advent of televised sport also had an impact on 'the ban' in the GAA, rendering it redundant.
"It is true if you go and watch the FAI Cup final," says Rouse to Joe Molloy, "you would get banned from playing Gaelic football for Kildare, whereas I sit at home and watch it on the television and I can continue to play away.
"It forced the GAA to reconsider how the ban worked."
Rouse highlighted the significant positives in how television audiences helped grow games in the country too.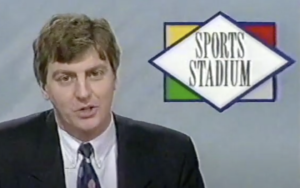 "There were people from rugby backgrounds, with no interest in GAA previously and now they could sit at home and watch these games.
"Something else happens too, it happened through Sports Stadium, a programme people of my vintage will know very well, running through the late 1970s and early 1980s.
"That collection of sports that were broadcast on a Saturday by people like Brendan O'Reilly.
"You get a selection of sports from horse racing and squash to basketball.
"The first exposure of quality basketball was on those programmes when the league at the time had these brilliant American players who were not quite good enough to make the NBA, but still brilliant.
"They added an extraordinary lustre to a game growing around newly built community halls across Ireland."
Download the brand new OTB Sports App in the Play Store & App Store right now! We've got you covered!
Subscribe to Off The Ball's YouTube channel for more videos, like us on Facebook or follow us on Twitter for the latest sporting news and content.