The author of a new comprehensive guide for young sportspeople, Coaching Consultant Paul Kilgannon joined OTB Sports to discuss the current standard of youth coaching in Ireland and how we ought to realistically measure success. 
In attempting to create a guidebook for aspiring young sportspeople, Paul Kilgannon was relentless in drafting together materials from the lived experiences of various high achievers.
A quick look at the names of those who have endorsed this resulting book identify that his hard work has resulted in the creation of something very important indeed.
"This book provides great insight into human performance from a range of diverse perspectives," Jonny Cooper believes, a six-time All-Ireland winner with Dublin. "An exceptional piece of work," Eddie Brennan confirms, another multiple All-Ireland winner with Kilkenny. "A must-read for any aspiring sportsperson," the Olympic medalist Rob Heffernan concludes.
"I wanted this to be a book that would stand the test of time for the reader," Paul Kilgannon explained when he joined OTB Sports to discuss Be the Best You Can Be in Sport - A Book for Irish Youth. "I wanted this to be a resource they could return to, dip in and out of as they develop and discover new areas of interest - that there would be something there for them at every step."
A collection of numerous viewpoints and insights rather than the expression of a strict doctrine, Kilgannon could nevertheless reveal a few universal truths that he believes demonstrate the effectiveness of 'good' coaching.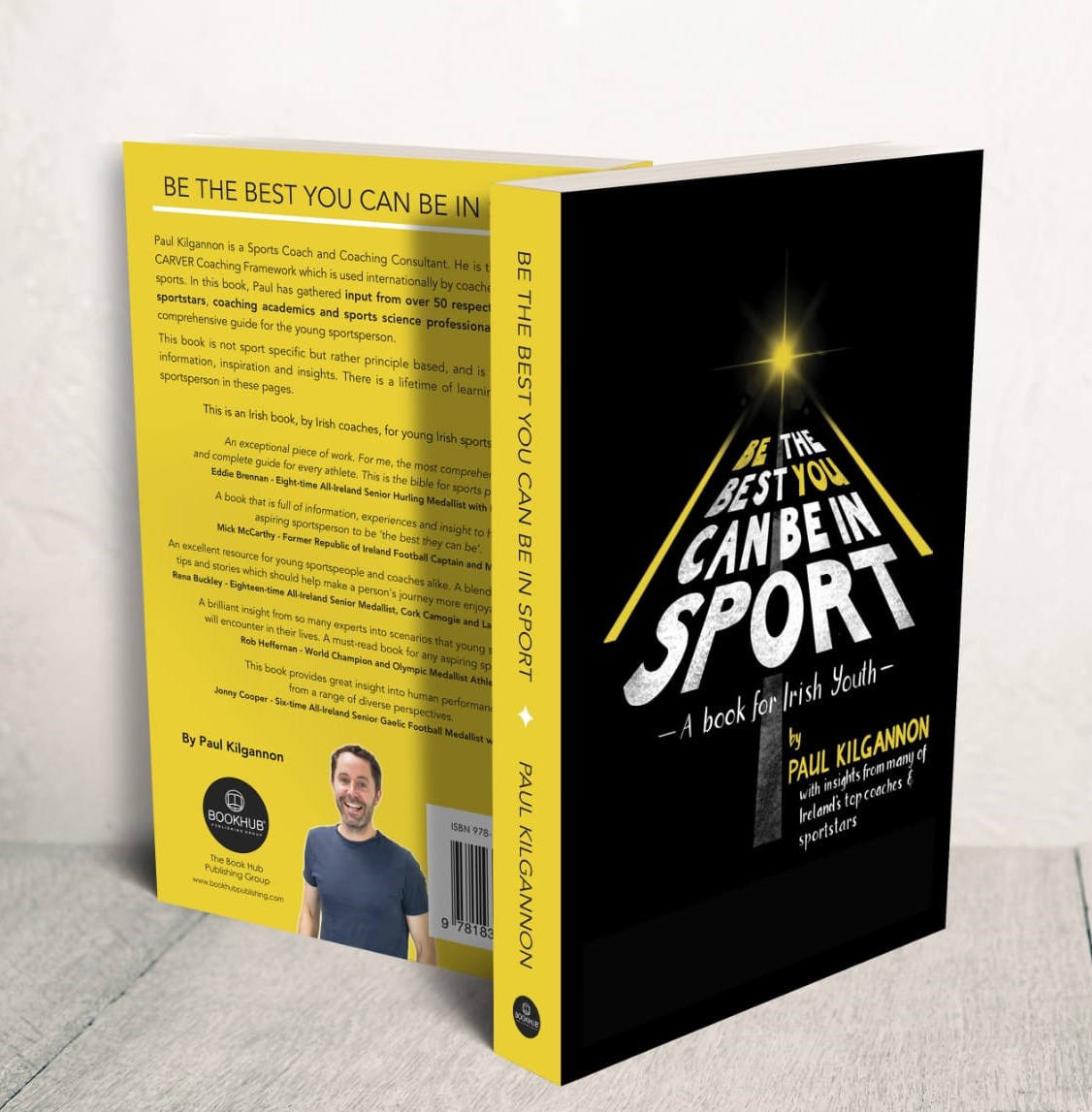 "As much as it is easy for a player to play in a good playing environment," he explained, "I think it is easy to coach in a good coaching environment."
Lessons for life beyond the coach-player dynamic, one suspects, Kilgannon outlined why the effectiveness of a coach owes a great deal to the foundations put in place at a basic level.
"It needs to be clear what success looks like," he stated, "what the mission of the club is, and you can drive the behaviour from there. The first place I ever go with a club is to try and create an environment where a coach can be supported to do the right thing and learn over time.
"If we want what I could call 'cohesive coaching' within a club, you need to determine how we can bring child through to champion - or whatever they become - with values, principles, the core skills and understanding of the game."
Often regarded as the ultimate measure of success from the elite level of support downward, Kilgannon's work veers away from the notion that winning or losing is necessarily a desired means of measurement.
"Sport should not be about being better than somebody else at something," he asserted. "I know there's an element of that, but for me [that is not the ultimate] success.
"In my club we want to be a place where people can enjoy hurling, make new friends, reach your potential and feel like you belong."
The first two steps toward success: recruitment of players and, ultimately, player retention.
"Another really important element of success then is that people say 'thank you' afterwards," he stated. "I think that is really important and it is often missing.
"So for me, success is measured in three things: that they come, that they stay and they say thanks after it. From that will come good days, not so good days, lots of learning, struggles and challenges.
"The bigger picture is though that sport is for life. If we surround people in that environment long-term, we will get a really rich product."
You can buy Be the Best You Can Be in Sport - A Book for Irish Youth by Paul Kilgannon here
Download the brand new OTB Sports App in the Play Store & App Store right now! We've got you covered!
Subscribe to Off The Ball's YouTube channel for more videos, like us on Facebook or follow us on Twitter for the latest sporting news and content.