On the 15th anniversary of Liverpool's remarkable Champions League final triumph against AC Milan, we look back on this interview with the club's former striker, Neil Mellor. Although not playing on that night in Istanbul, Mellor was on-hand to witness the outstanding win of 2005.  
- Originally published April 7, 2020
To his great misfortune, injury ruled Neil Mellor out of potentially playing any part in Liverpool's 2005 Champions League final triumph.
However, at least he has a good story to tell from an unforgettable night in Istanbul. .
"I was hurting, these were my mates," he admitted in conversation with Off The Ball about that night. "To see my mates at half-time being embarrassed in probably the biggest game in club football."
Losing to AC Milan 3-0 at half-time, it was always going to take something remarkable from Rafa Benitez's side if the game were to go in Liverpool's favour from that point.
Seated in the stands, Mellor could only watch on and hope for the best. In the end, the best was just about what he and thousands of other Liverpool fans got.
"I'd had my operation by then but I was struggling to walk," he remembered of the night. "We were in the upper tier of the stand and it was a full house. I don't know what the official crowd was, but let's say there were 69,000 people then only about 9,000 were Milan fans.
"The rest were all Liverpool fans, nearly 60,000 packed inside the stadium, all wanting to get on the pitch. I was one of about ten players not involved, in my Liverpool tracksuit thinking, I want to get on the pitch, I want to say well done to my mates.
"We managed to work our way down to the bottom of the stand, in our tracksuits and there's stewards everywhere stopping us getting onto the pitch. This Turkish steward is trying to say he doesn't understand any English. 'No, No, No, you're not getting on.'
"But Fernando Morientes was with us. He was cup-tied after playing in the Champions League for Real Madrid that season."
A signing made by Liverpool in the January transfer window, the Spaniard would play a decisive role in turning Mellor's good night into a great one.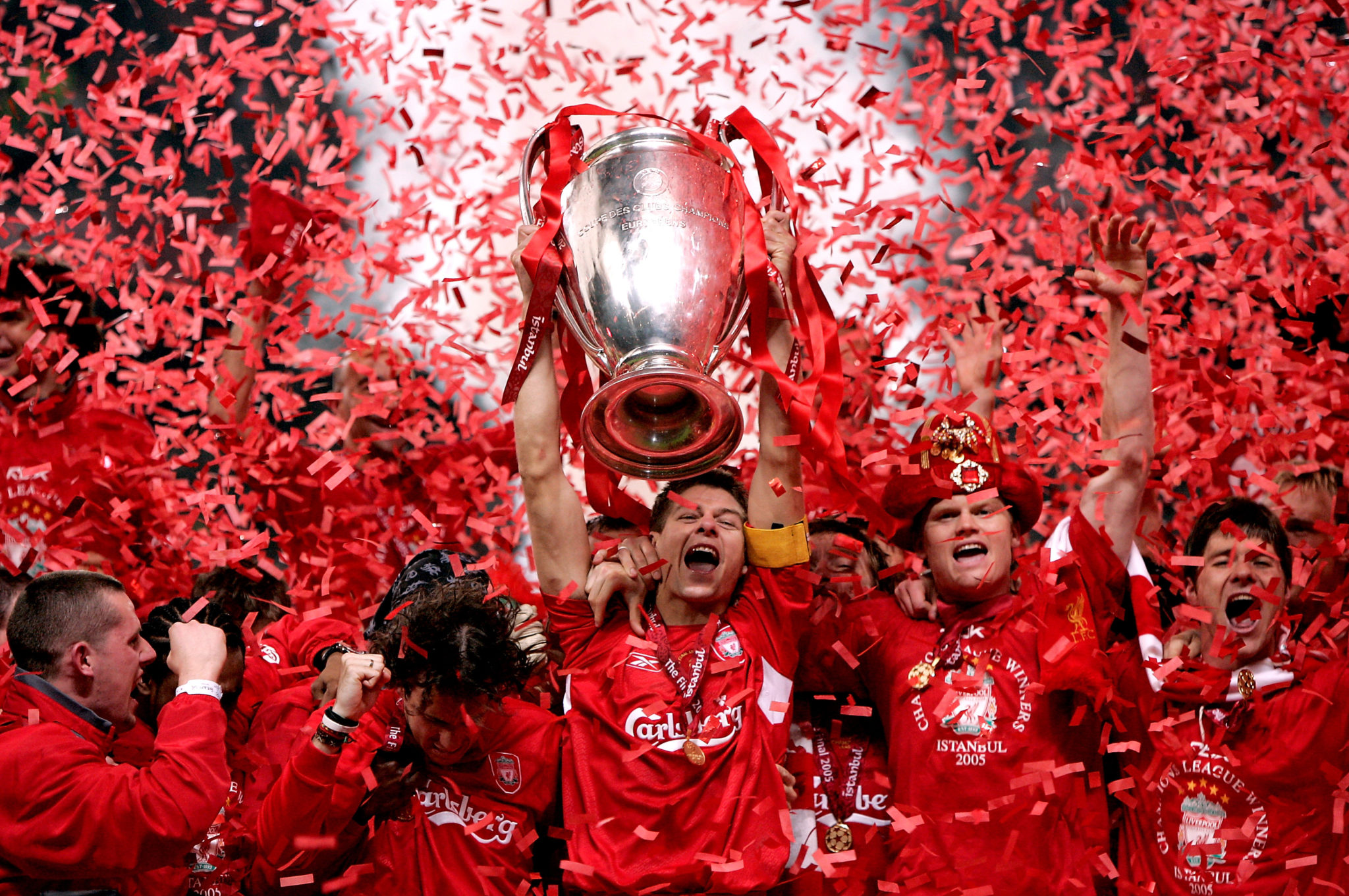 "So he started talking to the steward and the steward was sort of believing him but not really believing him," recalled Mellor. "In the end, Morientes gets his passport out, says to the steward, there you go there's proof.
"Next thing the steward who's been blanking us all, big hugs all around for Fernando Morientes. You're my hero. You can go onto the pitch.
"Fair play to Fernando Morientes, he made sure everyone of us, there was about ten in total got on to that pitch as well, so we could enjoy that moment with the rest of the team. We got onto the pitch just before Steven Gerrard lifted the trophy and I sneaked on just at the back right for an iconic moment."
On the 15th anniversary of that remarkable night in Istanbul, read about the 'penalty code' that helped Jerzy Dudek to save the decisive penalties in the game's shoot-out here. 
Neil Mellor was talking to OTB as part of our Champions League Best Moment series, in association with Virgin Media Sport  #WeFreeSport".
Download the brand new OTB Sports App in the Play Store & App Store right now! We've got you covered!
Subscribe to Off The Ball's YouTube channel for more videos, like us on Facebook or follow us on Twitter for the latest sporting news and content.