Retired Newport and Derby County defender Mark O'Brien spoke about dealing with his medically-forced early retirement on OTB AM on Thursday.
The 27-year-old from Dublin moved over to England at 16 to play for Derby County, and eventually broke into the senior team to make his first cap at the end his first season.
His career trajectory was looking good until a routine heart screening for the academy revealed that he had a leaking aortic valve.
The diagnosis
"At the beginning they told me I would only need an operation in 50 years' time," O'Brien said.
"[They told me] there's nothing to worry about, it will be later in life [and] football will be finished.
"So, I never really took notice of it."
Despite being told his condition would only begin to affect him later in his career, the teenage Mark O'Brien began to notice its effects after training.
"The more scans I got, the worse it progressed with all of my training," he said.
"It went from 50 years to 20 years, and then from 20 years it went to 10 years.
"Then I went to see a surgeon and he told me [I needed an operation] within the next two weeks.
"He came in with a model heart and he said, 'right, if you don't get this operation done within the next year, you're more than likely going to die'.
"He said that to me at the age of 16."
The surgery and recovery
A month before he turned 17, O'Brien underwent his first open heart surgery to correct the issue.
"My career, that started off with a [senior] debut at 16, felt as though it was getting dragged away from me," O'Brien said.
"They told me that it is not guaranteed I'll ever play football again.
"The valve might last you a year, it might last a maximum of five years.
"I just tried to give it everything I could once they gave me that small glimmer of hope, I just jumped at it really."
After the successful surgery, O'Brien was still struggling with not being able to train and what could have been the end of his career before it started.
"I remember a couple of the Irish lads in Derby at the time came up to visit me in hospital," O'Brien said.
"Jeff Hendrick was one of them, and I remember we were sitting there talking and they were trying to reassure me.
"Once they left, knowing that they were leaving to go back into training, I remember I just broke into tears.
"I was sitting there thinking, 'why did this have to happen to me, why can't I be the one going to train?'"
O'Brien then went home to Dublin to recover, before re-joining Derby in January, and eventually was able to train again with the youth team in April.
After months of training and getting back to full fitness, O'Brien eventually got called back into the senior Derby side on the bench at the end of the same season in which he had his operation.
"Football, for such a long time now, has been such a distraction for me," O'Brien said.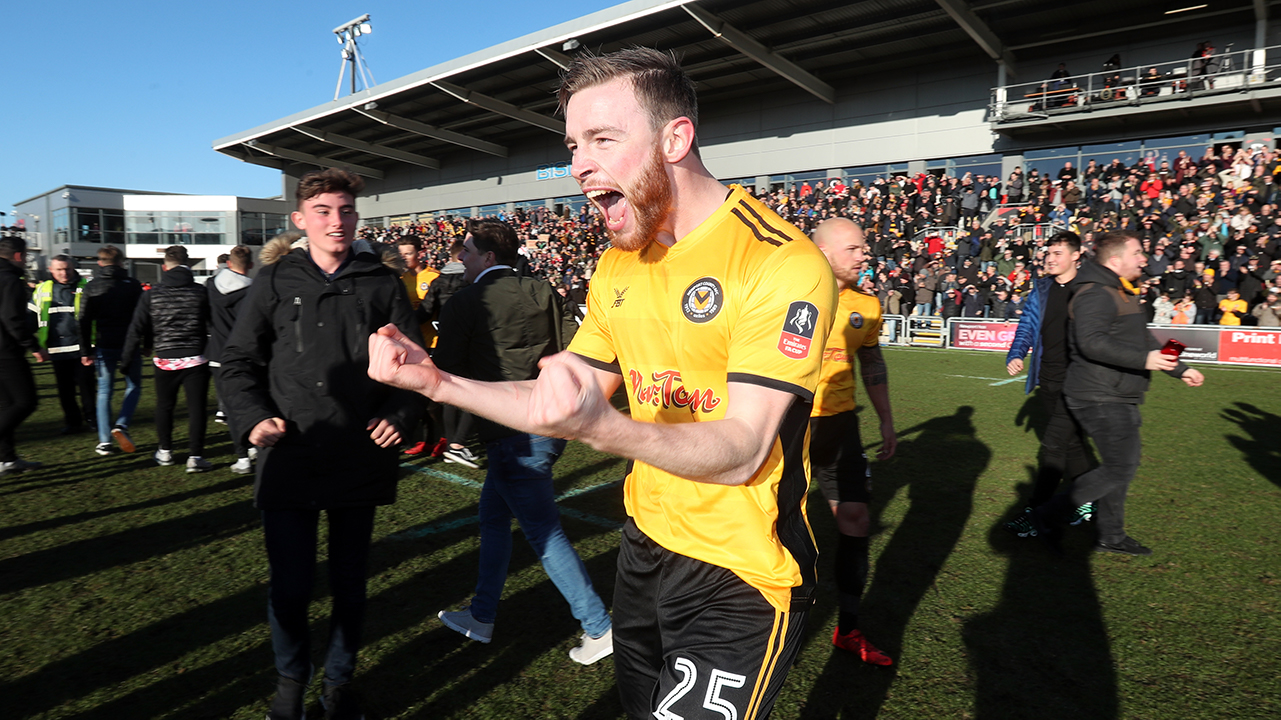 Mark O'Brien's retirement
Mark O'Brien was forced to retire from professional football in 2020, after the valve began to calcify, meaning it needed to be replaced.
He went in for his second open heart surgery in July, calling time on his 10-year career.
"I always knew that my career could end in one year or it could last me 10 or five years," O'Brien said.
"My love for football basically [meant] I am going to enjoy every single year of playing, do the best I can do, and have no regrets about it."
Since his second operation, O'Brien has been looking for things to fill the gaps left by not training and playing professional football.
"[It is only] now that I am feeling a lot better, now that I am more active, now that everything is going in my direction and everything is going well for me," O'Brien said.
"The fact that I'm not playing now and trying to find that different purpose… I'm not going to be playing on Saturday so what else can I do?
"That has been difficult, and I have had some panic attacks along the way.
"It has been a difficult time, the last couple of months, but now I've found myself back in a routine.
"The club in Newport has helped me massively… I would have been in a lot more difficult place [without club doctor Daniel Vaughn reassuring him]."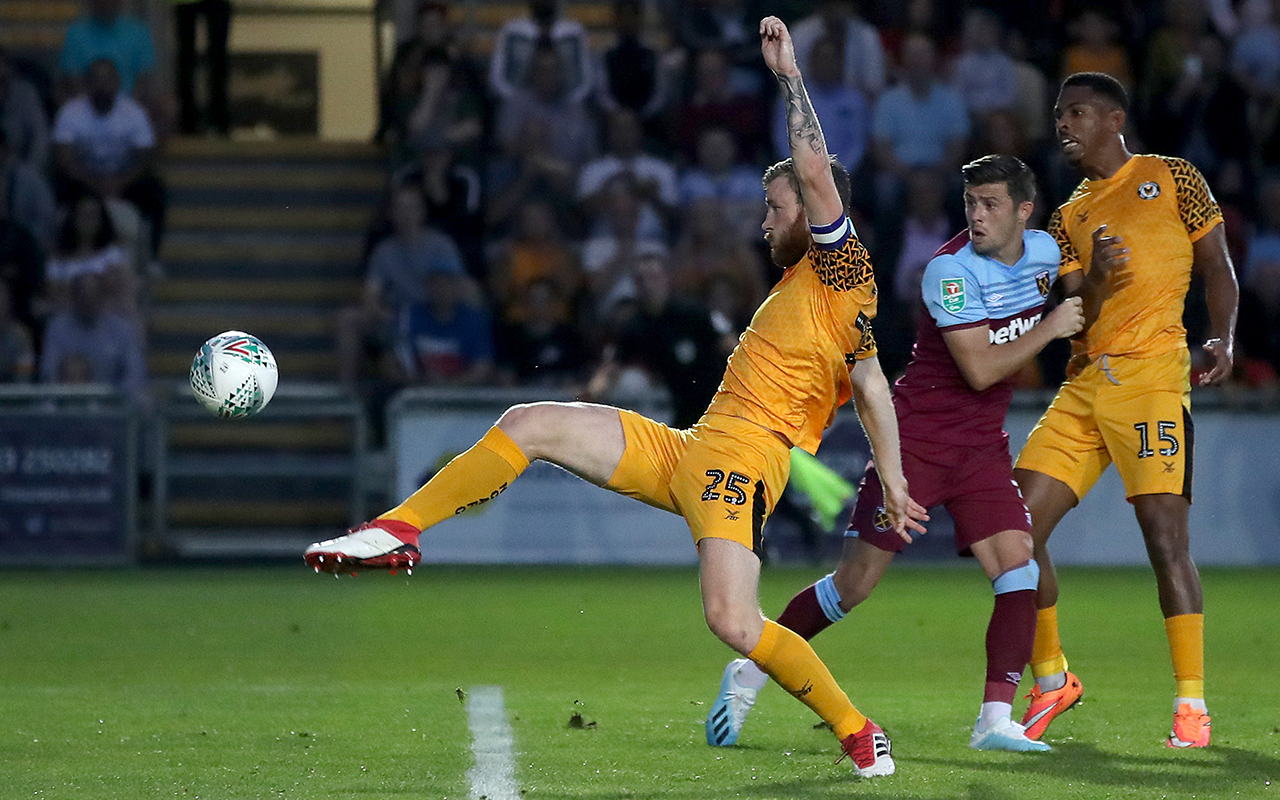 The good and the bad
At the end of his career, O'Brien had earned 204 senior caps with different clubs, including Derby, Newport County, Luton Town, Motherwell and Southport; 127 of those caps coming for Newport across the different competitions.
The one thing that he wishes he could have done was to get a senior cap for his national side.
"I've had great memories in football, growing up through all the young Ireland ages," O'Brien said.
"I had those dreams of wanting to represent my country; I've seen my mates that I played with along the Ireland youth systems [play for the senior team].
"The likes of John Egan, Matt Doherty, Jeff Hendrick and Robbie Brady, and I've seen all them play.
"I've played in all the same age groups as them; if they can do it I want to be able to do it."
Despite it all, Mark O'Brien is grateful that he was able to get 10 years of professional football out of the first operation.
"I was lucky that I actually flew over to England and had a chance of playing in an academy to get these scans," O'Brien said.
"If I was playing for Cherry Orchard in a Sunday league side then I probably would not have found out about it and then God knows what would have happened then."
Download the brand new OTB Sports App in the Play Store & App Store right now! We've got you covered!
Subscribe to OTB Sports's YouTube channel for more videos, like us on Facebook or follow us on Twitter for the latest sporting news and content.