In the aftermath of Marcus Rashford's public criticism of the Daily Mail for their coverage of his personal life, journalist Miguel Delaney considered the changing face of how footballers are being treated by elements of the British media. 
It did not come as any significant surprise last weekend that Marcus Rashford felt compelled to share his thoughts on a story written about his personal life in the Daily Mail.
"What a result! Campaigning football star Marcus Rashford has bought five luxury homes worth more than £2million," read the headline beneath the Manchester United and England star's response:
OK, so let's address this. I'm 23. I came from little. I need to protect not just my future but my family's too. To do that I made a decision at the beg[inning] of 2020 to start investing more in property. Please don't run stories like this alongside refs to 'campaigning'.
"This is a media issue as opposed to a sports issue," Miguel Delaney suggested on Tuesday's Off The Ball, the conflation of Rashford's personal life and his campaigning a red flag for many onlookers questioning the call made by the Daily Mail to run this article.
"What summed that up was when a number of sports journalists employed by the Daily Mail specifically almost 'called out' this kind of reporting by their own paper.
"Everyone could guess at the paper's political stance, but - and I think as Johnny [Liew] pointed out in his piece - this is probably some of the inevitable backlash to Rashford pretty much embarrassing this government."
Beyond his footballing ability, Marcus Rashford has generated widespread interest and praise this year as he has rigorously campaigned for the benefit of Britain's under-privileged and impoverished.
As the world has struggled to contend with the numerous unseen consequences of coronavirus, Rashford, the Manchester United and England striker, first directed his attention publicly toward the limited availability of school meals for poorer children.
To the joy of many - and undoubted chagrin of others - Rashford's determined campaign drew the conservative British government of Boris Johnson into an highly publicised U-turn on the issue earlier this year.
Nevertheless, after Manchester City and England forward Raheem Sterling's notable condemnation of certain factions of the British media and how they treat young, black footballers last year, Delaney was surprised that Rashford was targeted in this manner.
"Raheem Sterling caused such a shift in attitudes by calling this out initially," Delaney reasoned, "and there was such a backlash against those stories thereafter. It looked like, without putting a finer point on it, that the more right-wing newspapers in England had kind of stopped engaging with these kinds of stories.
"I was actually talking to a colleague who works for one of these papers but not in the sports department, and he basically said to me that they have a blanket policy now of writing no negative personal stories on young black players."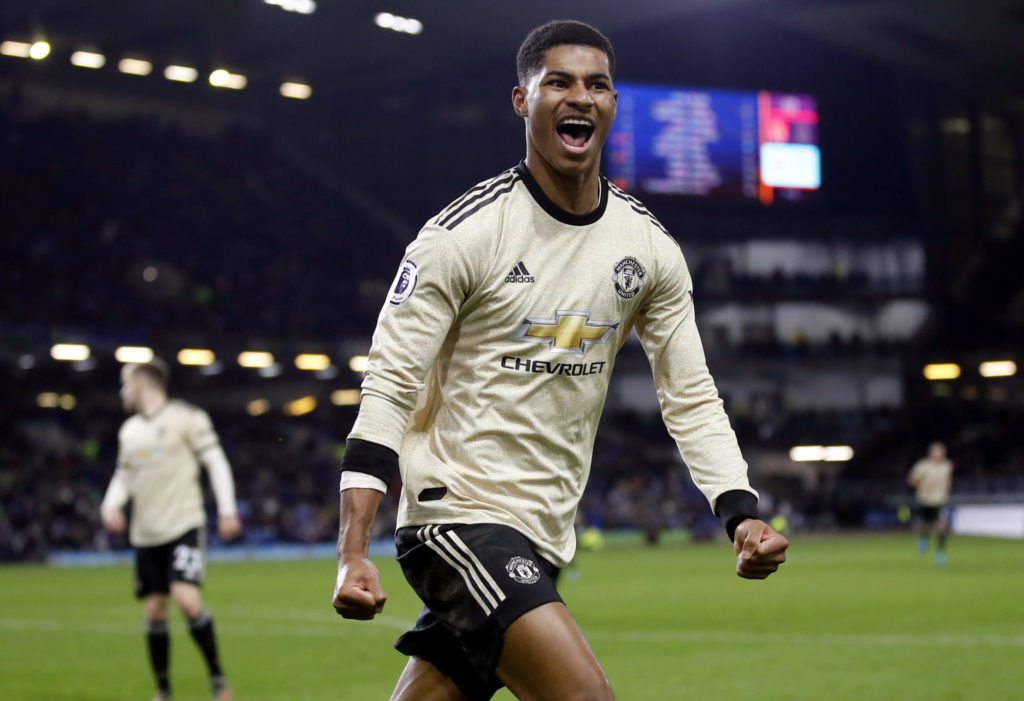 In one such instance, Delaney understands that The Sun, a newspaper Sterling was particularly critical of, have adopted a more progressive approach since that condemnation occurred.
"From speaking to people close to Rashford," he explained, "I've been told that The Sun have been completely supportive of Rashford's campaign throughout, which is interesting.
"Even today, he has done an interview with them which certainly shows the power of Rashford himself, if nothing else."
Download the brand new OTB Sports App in the Play Store & App Store right now! We've got you covered!
Subscribe to OTB Sports's YouTube channel for more videos, like us on Facebook or follow us on Twitter for the latest sporting news and content.