In the process of picking his best Manchester United XI of the Premier League era, football writer Daniel Harris explained on OTB AM why Patrice Evra was a superior full-back than all others up for consideration - even Denis Irwin. 
It is with a certain degree of certainty that the Irish football fan looks upon a Manchester United team such as this and expects to see two former Republic of Ireland internationals involved.
Sure enough, for both football writer Daniel Harris and OTB's own Colm Boohig, Roy Keane served as the fulcrum in their midfield as they went about picking a best United XI of the Premier League era. Expectations were then fulfilled as Denis Irwin made it into both teams also.
However, to the surprise of that Irish football fan, perhaps, it was Harris' reasoning behind inserting Irwin as a right-back rather than a left-back as Colm had that may have raised some eyebrows.
"As far as I can see, Patrice Evra is the best full-back I've seen at Manchester United and it isn't even close," remarked Harris of the French man he rates above Irwin. "He was excellent too and it was a difficult decision between him and Gary Neville."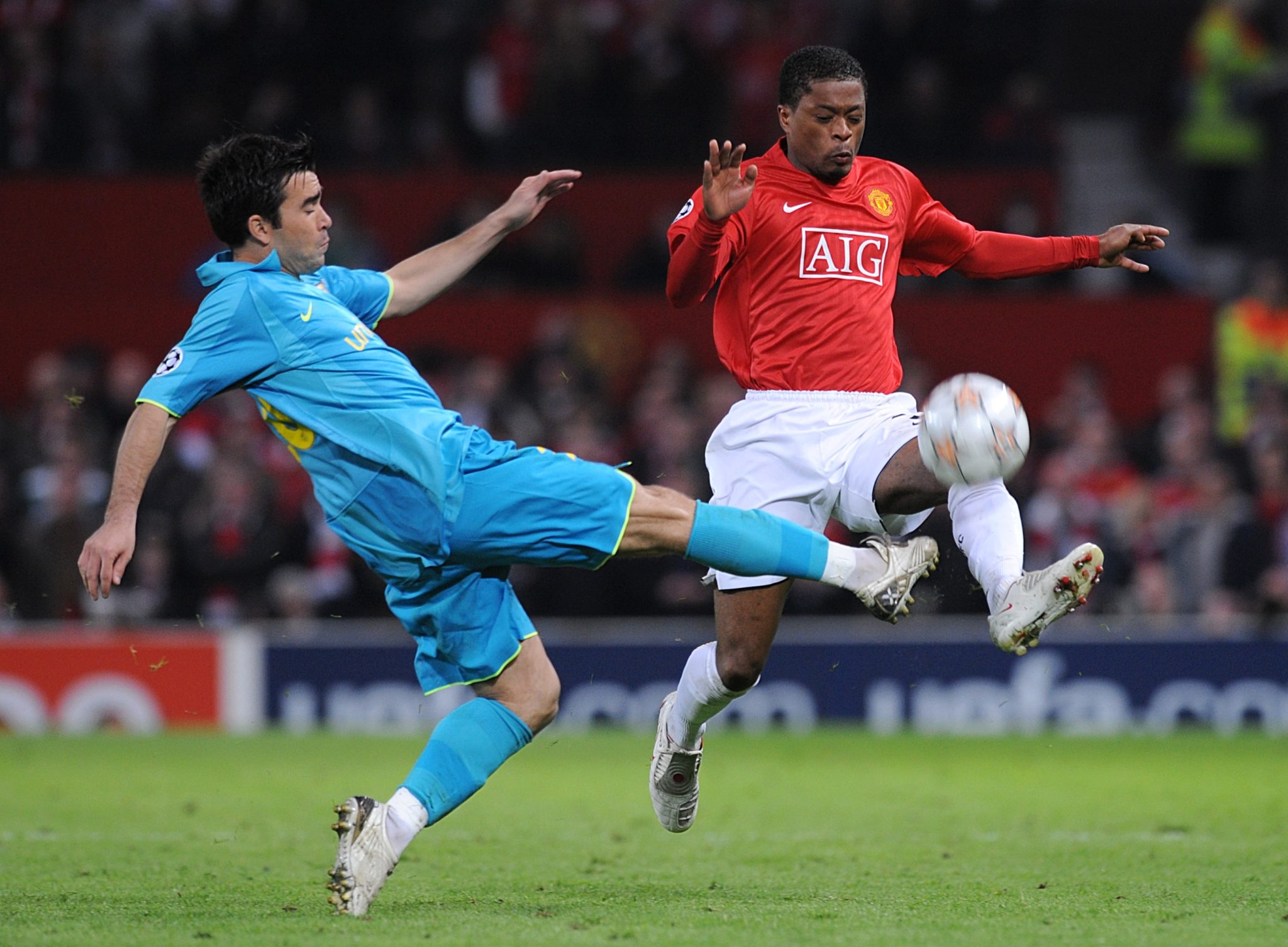 Yet, it was in above Gary Neville that he went.
Across a remarkably successful career with Manchester United, Denis Irwin played over 500 games for Alex Ferguson's side.
A Premier League winner on seven occasions, Irwin featured prominently as United went on to complete their record-breaking treble winning season in 1998/99 with a Champions League final defeat of Bayern Munich.
Nevertheless, in picking his team Daniel Harris couldn't forget one chastening night endured by the Cork native in the hostile surroundings of the Camp Nou.
"It has always stuck in my mind the night when he got burned up by Hristo Stoichkov when United were thrashed by Barcelona," he recalled of a humbling 4-0 defeat in 1994. "He just stepped on the gas and Irwin couldn't go with him."
Crucially, such things did not happen to Patrice Evra, by Harris' reckoning.
"He was fast, he was strong and he could actually get you goals," he explained. "Once Rio Ferdinand stopped going forward for set pieces and Evra went instead of him, he started scoring goals as well.
"I would say that him and Ashley Cole were by far the best two full-backs in the world over maybe a three-year period and I'm not sure you could say that about Neville or Irwin."
You can watch back as Daniel Harris and Colm Boohig pick their United XIs on OTB AM here. 
Download the brand new OTB Sports App in the Play Store & App Store right now! We've got you covered!
Subscribe to OTB Sports's YouTube channel for more videos, like us on Facebook or follow us on Twitter for the latest sporting news and content.