In the immediate aftermath of Manchester United's 2-0 defeat of Chelsea on Monday night, journalist Andy Mitten outlined what Ole Gunnar Solskjaer's side must do next to ensure that this result was not earned without reason on Tuesday's OTB AM.
All too often across his time in charge of Manchester United, Ole Gunnar Solskjaer's team has struggled where one would perhaps expect them to thrive.
In games against nominally weaker teams, United's limitations in attack have been exposed. Where the odds are somewhat more stacked against them, as with Monday night's game with Chelsea, Solskjaer's side have thrived.
The only team to have taken points from Liverpool in an otherwise perfect Premier League season for Jurgen Klopp's side, Manchester United, sitting 7th in the Premier League table, have beaten all but Sheffield United of the remaining teams that are above them.
"I remember before the Tottenham game in December when the mood was as bad as it was ahead of Chelsea yesterday," recalled journalist Andy Mitten on Tuesday's OTB AM. "There was a sense that the team really needed a win.
"Before yesterday, Manchester United had won one Premier League game so far this year. Going to Chelsea where United have traditionally been very, very poor, however, they've now won their last three games away at Chelsea.
"But they've won nine out of 25 league games before last night and that is nowhere near good enough."
On the back of another big one-off win, however, Mitten is certain that Ole Gunnar Solskjaer knows what must happen next.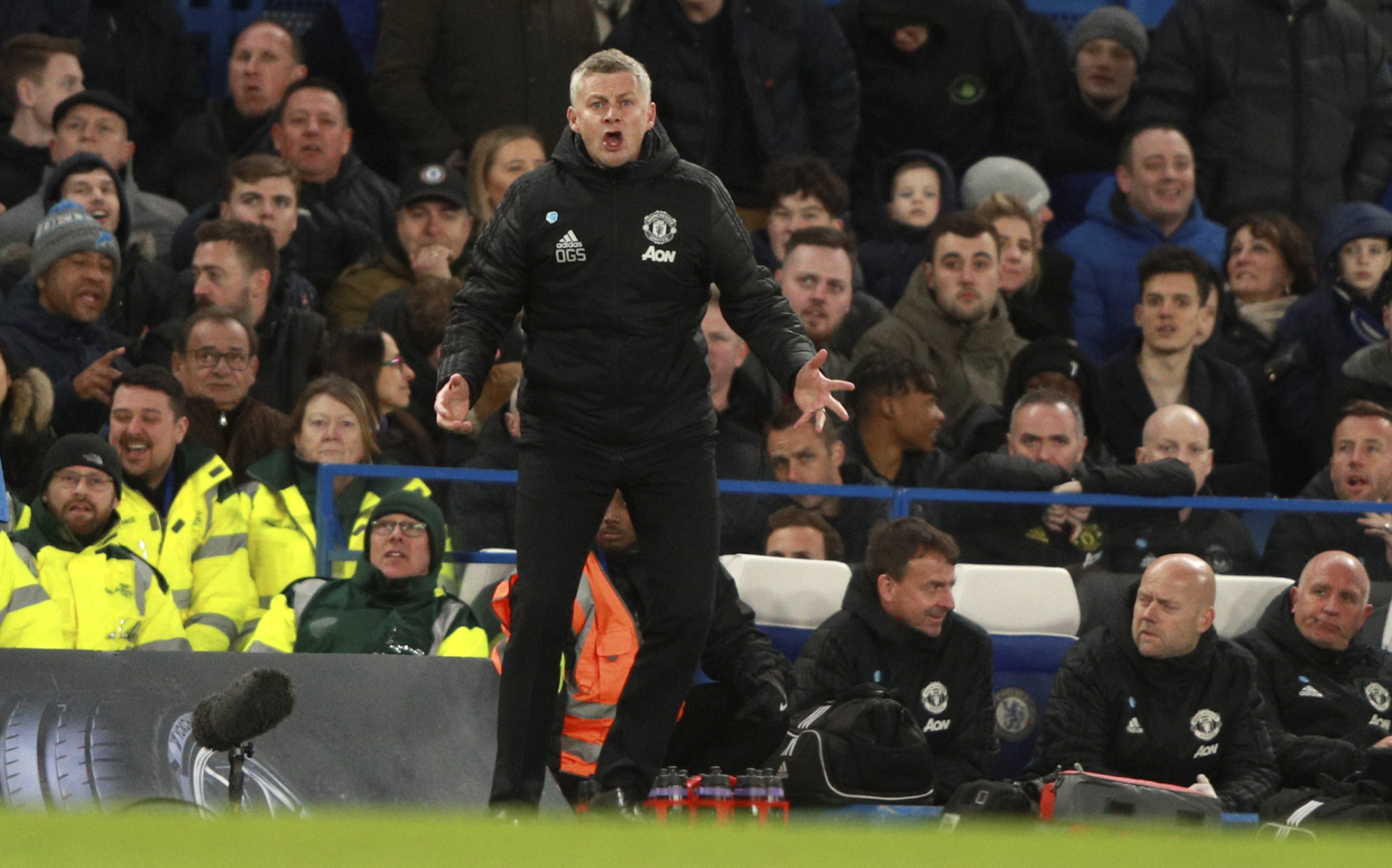 "What they've got to do now," he remarked of United's need to build on the 2-0 defeat of Chelsea, "they're playing Watford at the weekend.
"When they played Watford in December it came just after they'd beaten Spurs, just after they'd beaten City and Watford had won one from 17.
"Manchester United lost and they were terrible, just so bad and that wasn't even an isolated performance. They were bad against Burnley, lost at home to Crystal Palace and you've just got to be beating teams like that.
"If not, people will start to ask questions of the manager. If you can't beat teams like this, why are you the manager?
On a night where Manchester United realistically needed a win if they have intentions of qualifying for the Champions League by way of their Premier League finish, Andy Mitten isn't convinced that the defeat of Chelsea will amount to much if they fail to build upon it this weekend.
Related Articles:
United's struggling midfielders boosted by Bruno Fernandes' arrival
Paul Pogba "not Solskjaer's property" blasts Mino Raiola
"Just shake hands and say off you go" | Roy Keane urges Poba exit
'Universally a wrong decision' | Lampard on Harry Maguire incident in 2-0 defeat
You can watch back Andy Mitten on Tuesday's OTB AM in full here. 
Subscribe to Off The Ball's YouTube channel for more videos, like us on Facebook or follow us on Twitter for the latest sporting news and content.