On a night where Manchester United were outworked and outclassed by Arsenal, Daniel Harris refrained from heaping the blame upon Ole Gunnar Solskjaer entirely on Thursday's OTB AM. 
Where a win would have taken Manchester United within two points of fourth-placed Chelsea in the Premier League table, Solskjaer's side were incapable of bridging the gap further as they went down 2-0 to Mikel Arteta's mid-table Arsenal.
"If you're a professional footballer then you should always be trying hard," bemoaned Harris of United's performance at the Emirates Stadium. "We saw that Arsenal did that and to be run off the pitch by a midfield that involved Granit Xhaka and Mesut Ozil is embarrassing for United.
"That was the major difference [between the teams]."
Discouraged after going behind to an early Arsenal goal by Nicolas Pepe, the football writer Harris was loath to put the blame for United's performance squarely upon Ole Gunnar Solskjaer's shoulders - although a healthy portion of the responsibility rests with the Norwegian.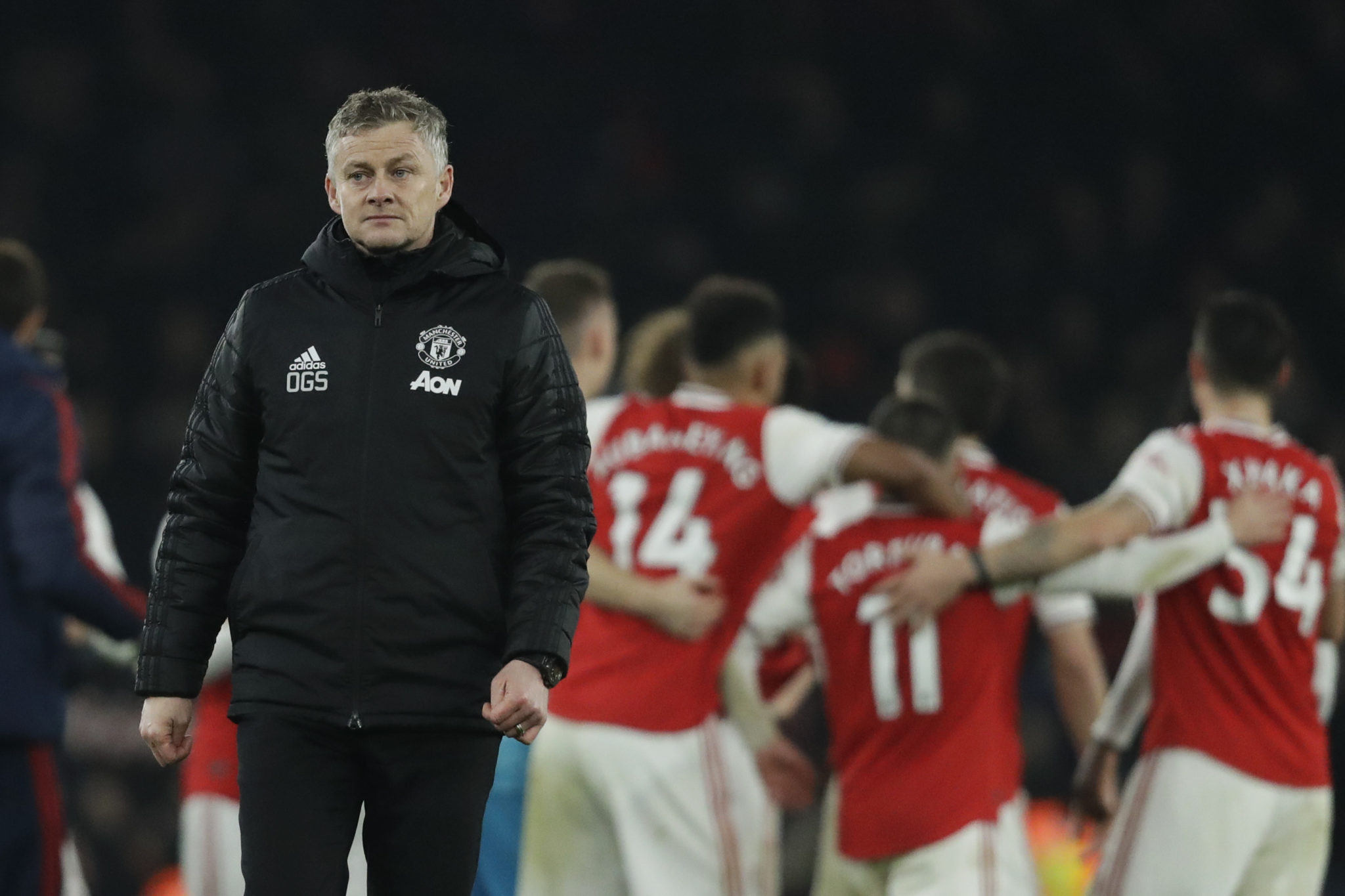 "I wouldn't say that you have to blame Solskjaer," he argued on Thursday's OTB AM, "you have to allocate him some of the blame but there is an absolute shit-load of blame and there is plenty to go around.
"One of the things that is starting to be disappointing about Solskjaer is that he is showing a lot of signs of weakness when he doesn't have to."
Primarily, Daniel Harris linked this behaviour to the United legend's treatment of the club's current crop of players.
"He didn't have a lot of options in every position," outlined Harris of Solskjaer's available players for Wednesday's defeat to Arsenal, "but players like Luke Shaw or Jesse Lingard, he didn't have to play them and they're going to end up costing him his job.
"When you watch United play badly you wonder what is going to be the consequence of that performance for those players. The answer, generally, appears to be that there isn't one.
"Brandon Williams might start against Wolves in the FA Cup instead of Luke Shaw who was awful [against Arsenal], but the likelihood is that Shaw will be back for the next league game.
"It is the same with Lingard when what Solskjaer should be doing is consigning certain players to the bench until such time that he has no option but to use them."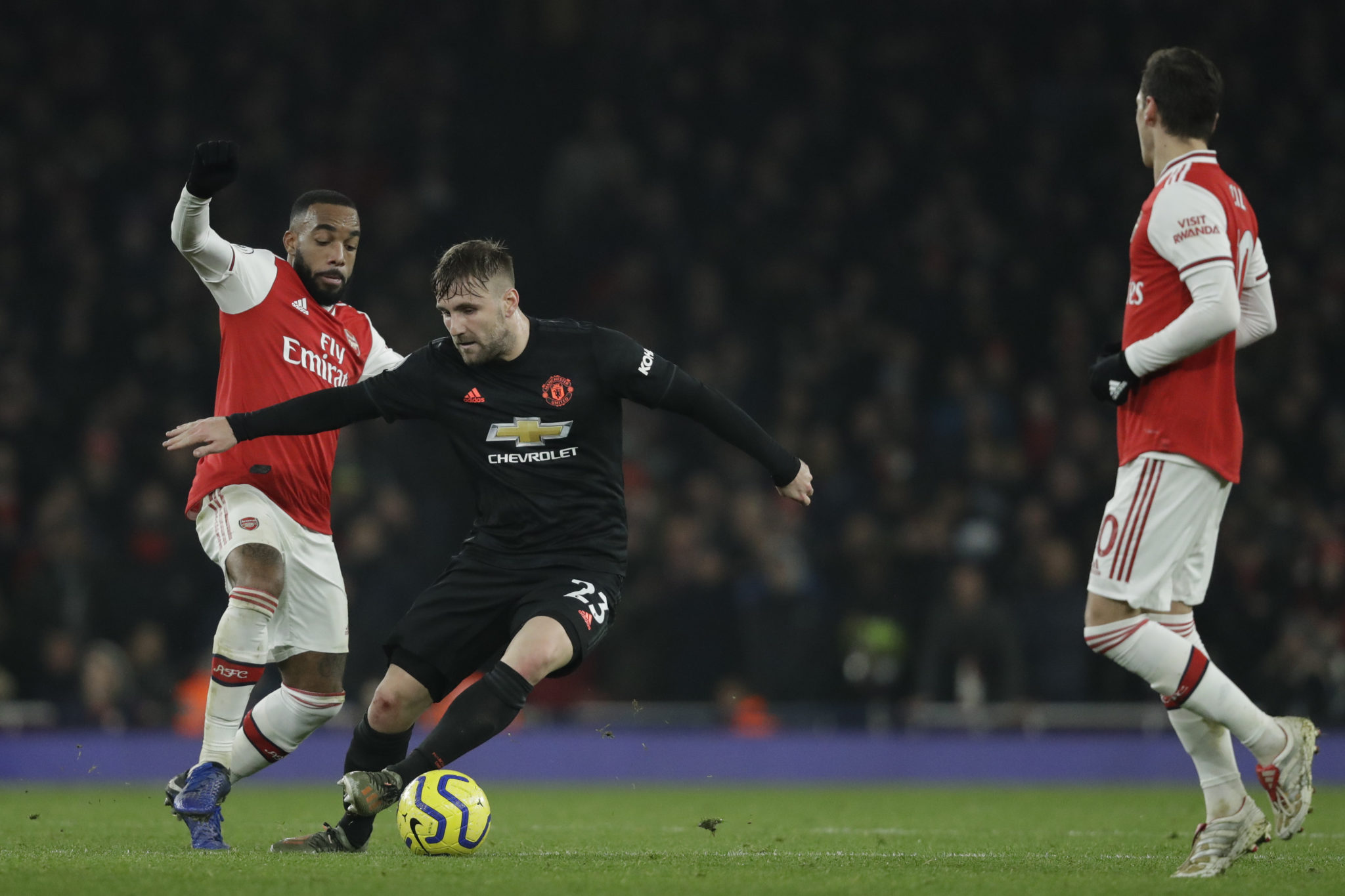 A weakness that may well cost Ole Gunnar Solskjaer his position with the club, Harris speculated upon his reluctance to suitably punish poor performances in his dealings upward with the club's board.
"He needs to probably stop toeing the party line and say what he needs," argued Harris against Solskjaer's unwillingness to publicly stress the need for midfield reinforcements.
"[Scott] McTominay is injured for two months, who knows if we're ever going to see Paul Pogba play for Manchester United again, and that being the case, he needs midfield players.
"He needs to make that very clear because we're no longer at the point where he is protecting the players he has as it just puts him in a ludicrous position where he is trying to justify the unjustifiable."
You can watch Daniel Harris discuss Arsenal under Mikel Arteta, Paul Pogba's future with United and Peter Wright's PDC World Darts Championship triumph here. 
Download the brand new OTB Sports App in the Play Store & App Store right now! We've got you covered!
Subscribe to OTB Sports's YouTube channel for more videos, like us on Facebook or follow us on Twitter for the latest sporting news and content.