As he revealed Real Madrid to be his favourites for title success in Spain this season, Graham Hunter examined Lionel Messi's declining form and whether the Barcelona captain will ever reach his previous heights again on Tuesday's OTB AM. 
Will Lionel Messi play to the same standards that he once reached again? Over 15 years after making his senior debut, has the Barcelona captain entered an inescapable decline?
For Graham Hunter, the Spanish football expert who regularly contributes to OTB AM on matters pertaining to La Liga's leading clubs, these are not questions he embraces with any great relish.
Nevertheless, it is with greater frequency that he finds himself doing so.
"My life is better because of Lionel Messi," the Barcelona-based journalist expressed on Tuesday's OTB AM. "Starting with being a lover of football, he makes your heart soar.
"He's changed my professional career and it is my privilege to be working and just be alive in the era of Lionel Messi. But since November I have been writing that Leo Messi has been wildly off form - for his standards."
Is it down to his physical shape? Is it that he's just totally pissed off with what's going on around him at Barcelona?
"Messi turns 33 in June," wrote Hunter in his ESPN column back in January. "He's been playing as if he's disenchanted or deeply lacking in confidence that Barca are going in the right direction. It's beginning to cost him and his team heavily."
In the early months of 2020, Barcelona, having largely dominated domestic football in Spain since Messi's emergence, are showing signs of a decline directly linked to the Argentine who has shaped over a decade of wild success.
Beaten by Atletico Madrid in the Spanish Super Cup final, knocked out of the Copa del Rey by Athletic Bilbao, Saturday's defeat to Real Madrid saw the Catalan club drop down to 2nd in the La Liga table.
"Sometimes, the goals keep coming," admitted Hunter of Lionel Messi's ability to defy what appears self-evident. "Last week against Eibar, he hit four.
"The assists have flowed and you can say, because he is so extraordinary, that he's still been head and shoulders above his teammates, but think about the number of times and the way in which he losing the ball.
"He's choosing to go into these little dark areas of the pitch when he's got the ball at his feet. Previously, his brain would have told him, 'Now release!' Since November, he has been consistently making errors with this.
"Is it down to his physical shape? Is it that he's just totally pissed off with what's going on around him? The more that teams block him and close him down, the more he's begun to look like a player who is easily asphyxiated and that's not a phrase - even though he's 32 - that I expected to use yet."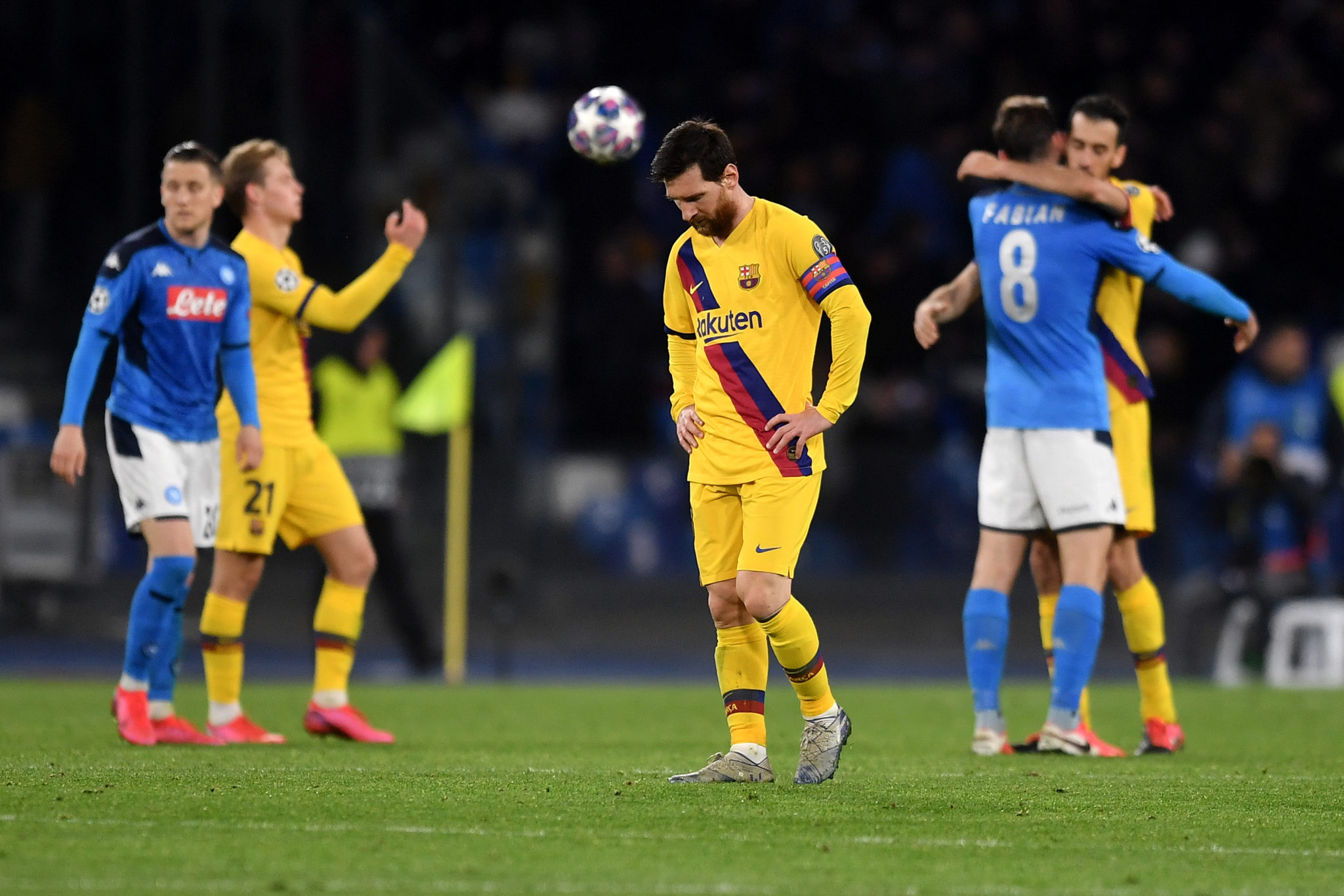 Off the pitch, the previous few months have witnessed Lionel Messi publicly express his criticism of the Barcelona hierarchy.
Disheartened with how Eric Abidal (the club's former full-back and current Technical Secretary) dealt with the departure of manager Ernesto Valverde, Barcelona's inability to function as effectively on the pitch is inextricably linked to Messi's downturn.
The recipient of his sixth Ballon d'Or award late last year, it remains difficult to ascertain what exactly Lionel Messi in decline looks like.
"He had a poor summer where excessive football and an injury combined to lose him a pre-season," remarked Hunter of Messi's start to 2019/20. "He then got injured again almost as soon as he came back.
"In the weeks leading up to the Ballon d'Or award ceremony, he was playing with electricity in his boots - it was tantalisingly brilliant.
"Then, there was a slow decline before things fell off a cliff in terms of individual form. The statistics still look good because if he's given space he'll be fine, but my diagnosis is that both physically and mentally right now, he's treading water.
"Can he be the outright best in the world? That's only something he can answer."
As Barcelona prepare for a second-leg with Napoli, the ultimate destination of this year's Champions League trophy may have some say in determining what Lionel Messi really looks like as he moves through his 30s.
Subscribe to Off The Ball's YouTube channel for more videos, like us on Facebook or follow us on Twitter for the latest sporting news and content.