La Liga President Javier Tebas has again stated the league's ambition to stage a competitive game in the United States.
Previous plans for fixtures in the U.S. have been foiled by a combination of fan disapproval along with expressed concerns from FIFA and the Spanish FA, but the outspoken Tebas has clearly not given up hope.
"I hope and expect that in the not too distant future the U.S. should host a competitive game with some of our biggest clubs," Tebas said at an event to mark La Liga's new television rights deal in North America with ESPN.
"El Clasico is a more difficult game to export because it's the most important club game in the world, it's different but we might take other official games, we're certainly looking at that.
"When we achieve it, maybe it can be Barcelona one year, Real Madrid the next or Atletico. They will be there.
"We've tried to do it and we'll continue to try. After this (ESPN) deal, our fans in the U.S. deserve a top-level game over there."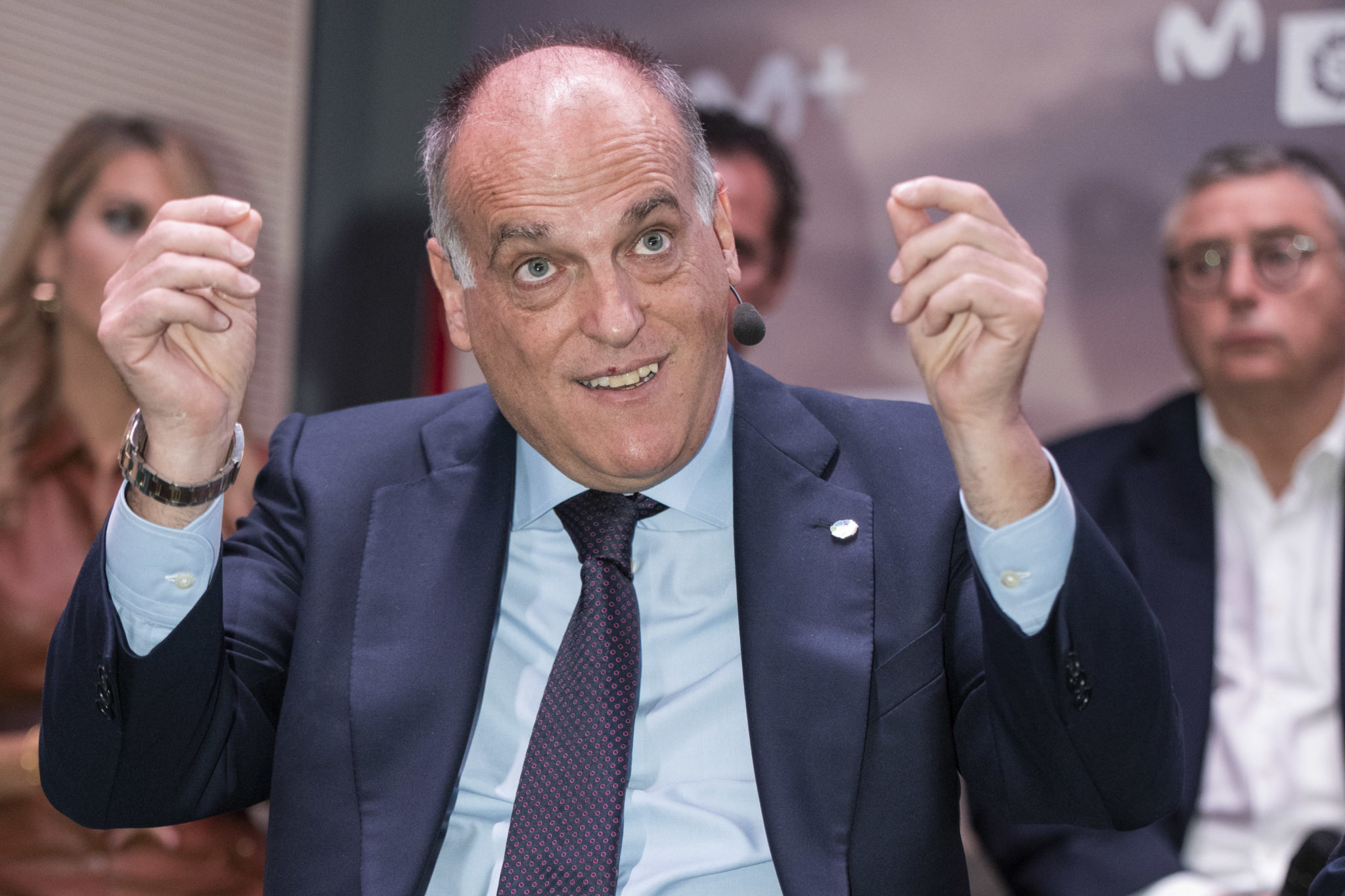 While many will see such proposals as of a similar ilk to the ill-fated European Super League, Tebas has been one of the most prominent critics of the ESL.
This is perhaps unsurprising for the President of La Liga as the loss of Barcelona, Real Madrid and Atletico Madrid would have been devastating for Spanish football.
"The European football economic eco-system would have been destroyed. All the money earned from audio-visual rights in major European leagues would go to clubs. That was the goal and that would have happened,"  Tebas explained a number of weeks ago.
"We did the calculations in Spain and it would be very similar in the rest of Europe, of the more than 160,000 jobs generated by professional football in Spain, directly and indirectly, we would have lost almost 50,000.
"It is not true when they say it wouldn't affect the leagues. They either lied or they didn't know the football industry. I don't care which, it has the same effect. It is a disaster for European football."
Download the brand new OTB Sports App in the Play Store & App Store right now! We've got you covered!
Subscribe to OTB Sports's YouTube channel for more videos, like us on Facebook or follow us on Twitter for the latest sporting news and content.