Kevin De Bruyne has said that he will 'review' his situation at Manchester City once the situation over their ban in European competitions becomes clearer.
De Bruyne is one of the favourites for the top individual awards this season, but the Belgian is keeping his options open if the two-year ban due to breaching Financial Fair Play (FFP) is upheld.
"I'm just waiting," De Bruyne tole Belgian newspaper Het Laatste Nieuws. "The club told us they are going to appeal and they are almost 100% sure they are right. That's why I'm waiting to see what will happen. I trust my team.
"Once the decision is made, I will review everything. Two years would be long, but in the case of one year I might see."
However, De Bruyne still maintains that he is in a good position at Manchester City, despite their relatively below-par performances in the Premier League.
"I play for one of the best teams in the world, play in England – for my competitive view the best competition – and I like that.
"It remains a challenge to be the best and I need that too."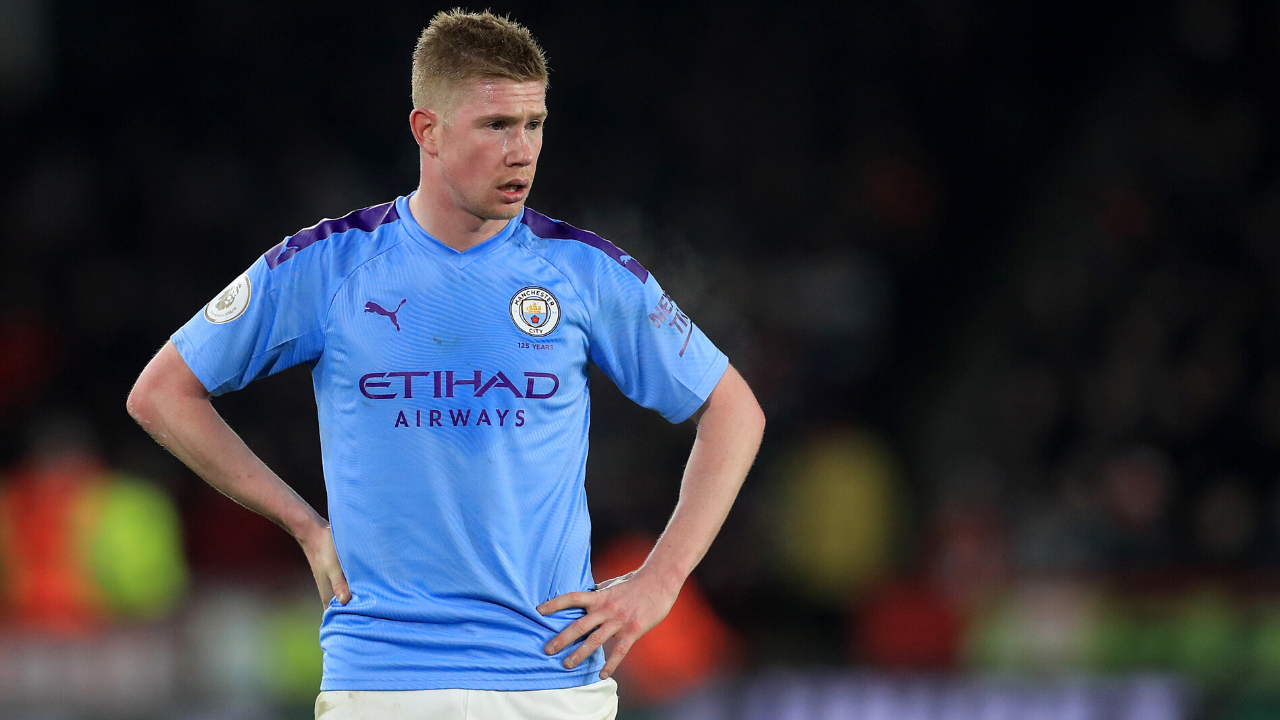 De Bruyne believes that Pep Guardiola's future is not going to be a major factor in his decision.
"I think Pep said he will take his year anyway no matter what. Then his contract ends," he said. "But I'm not going to let my decision depend on what Pep is doing.
"Of course I have already worked with other trainers and when Pep leaves, I have to continue working with someone else. But I haven't really paid much attention to that for the time being. There are more important things at the moment."
De Bruyne believes that the Premier League season will likely be finished, but without fans present at stadia.
"My feeling is that we may be able to train again within two weeks," he said. "The government wants to restart football as soon as possible to give people something.
"Everything will be finished without fans, I think. That is not really interesting for anyone, but this season will be finished."
Subscribe to Off The Ball's YouTube channel for more videos, like us on Facebook or follow us on Twitter for the latest sporting news and content.