After Liverpool secured a decisive win against Tottenham Hotspur in the Premier League on Wednesday night, John Giles shared with OTB Sports some of his key takeaway points. 
Jurgan Klopp's reigning Premier League champions moved three points clear of Spurs at the top of the table with a 2-1 defeat of Jose Mourinho's team on Wednesday night.
Although a late winner from Roberto Firmino guaranteed Liverpool all the points, John Giles explained why this doesn't reveal the full story of a captivating night at Anfield.
Liverpool 2-1 Spurs | John Giles three key takeaways
The best team didn't lose:
Despite what Spurs boss Jose Mourinho may have argued in the aftermath of last night's clash, John Giles was not having much of the Portuguese's antics.
"There's one thing about managers," he summarised, "their team is always the best.
"Managers are bad losers but as they used to say in America, show me a good loser and I'll show you a loser. In my experience with opposing managers though, they always see the game in their own way, through their own eyes."
That being said, Giles reckons Mourinho's outlook - if not perhaps his manner of relaying it - is common.
"Did you see Klopp's face," Giles noted, "he started laughing, but he would do the exact same in a similar situation. I thought Liverpool were very good and deserved to win the match."
Trent Alexander-Arnold still has some problems:
On an important night for Liverpool, the former Republic of Ireland manager explained why he still has some doubts about one of the club's outstanding talents.
"I have to criticise him," Giles clarified, identifying a few of the chances Tottenham Hotspur did create on the night that could have upset their hosts.
"Any chances Spurs had including the goal came from the right-back position. He is a terrific player going forward and a good lad, but he is not a good defender."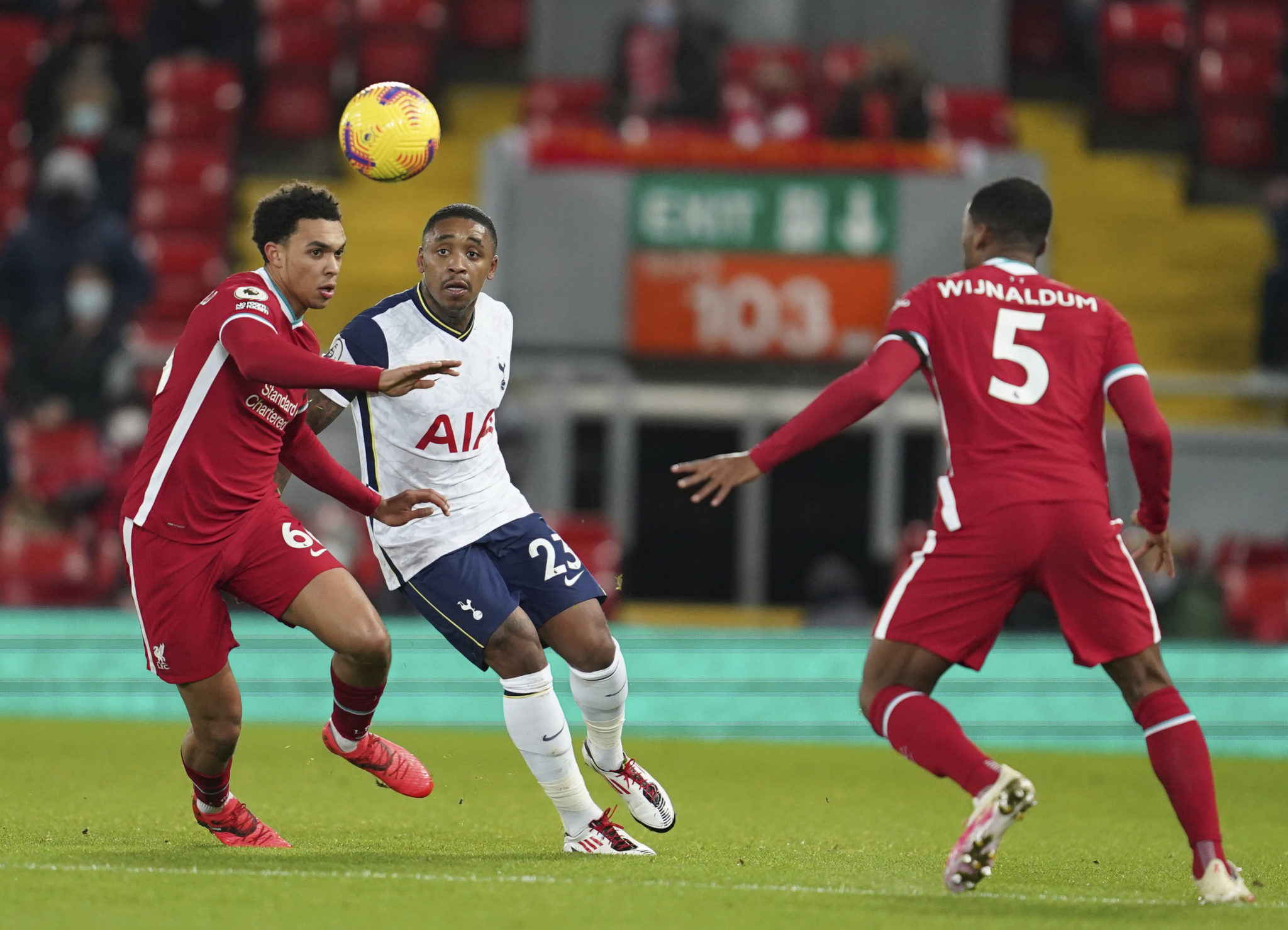 Spurs are improving, but lack a little something:
Asked to implement Jose Mourinho's strict plan for such games, Giles has been impressed with the manner which Spurs' players have bought into the Portuguese's methods.
"You can defend too much," he explained, impressed though he was with the team's resolute approach generally.
"I just don't think they have a player in the middle of the field that when they win the ball can keep hold of it more often than they are currently.
"There's only one ball on the pitch and you are asking too much of the defence to defend as much as they currently have to do under Mourinho.
"What he wanted to do against Liverpool was overdone."
You can watch John Giles in full on OTB Sports this week here
Download the brand new OTB Sports App in the Play Store & App Store right now! We've got you covered!
Subscribe to Off The Ball's YouTube channel for more videos, like us on Facebook or follow us on Twitter for the latest sporting news and content.