David Meyler was listening on the phone when then-Liverpool manager Brendan Rodgers told Jordan Henderson he could leave the club.
The Irish international played with Henderson at Sunderland and the pair remained close friends even after they both left the Wearside club.
It was that friendship that led Meyler to be on the phone to Henderson at the exact moment when Rodgers asked if the midfielder would consider leaving the club during the summer of 2012.
"I was on the phone to him that time when Brendan Rodgers came to see him," Meyler told Off The Ball's Nathan Murphy.
"He told him 'Look we want you to go to Fulham as part of a deal for Clint Dempsey.' I was on the phone to him and I heard him go, 'I'm not going'.
"He knocked on the door and Jordan never hung up the phone and I didn't hang up. He [Henderson] was like: 'No, I'm not going.' And [Rodgers] was like: 'Well you're not really going to play.' And he was like: 'Well I'm not bust, I will play.' And, lo and behold Brendan was the one who made him captain."
"I was on the phone to him that time Brendan Rodgers came to see him and told him, 'Look, we want you to go to Fulham.'.. I was on the phone to him and heard him saying, 'I'm not going.'" 😲@DavidMeyler on the time he overheard Jordan Henderson refuse to leave Liverpool. pic.twitter.com/igPw6up5zQ

— Off The Ball (@offtheball) January 2, 2020
While Meyler had always tipped Henderson for greater success, it was the then-22-year-old's defiance in that moment that signified his self-belief and drive: "It was difficult but that was a test to his character and the type of person he is. He then went on to captain Liverpool to their sixth Champions League."
Initially facing criticism when he joined Liverpool, Meyler also recalled going on radio to defend his former teammate and prophesise that the young midfielder could reach the top.
"I went on a radio station and I spoke, albeit Jordan wasn't very happy, and I said he'll captain England and I was laughed at. Because I had seen someone who, from the age of 17 – well, from 16 he was being released from Sunderland and his father convinced them to keep him on and then he went on to play for the first team at 18 because he was so determined.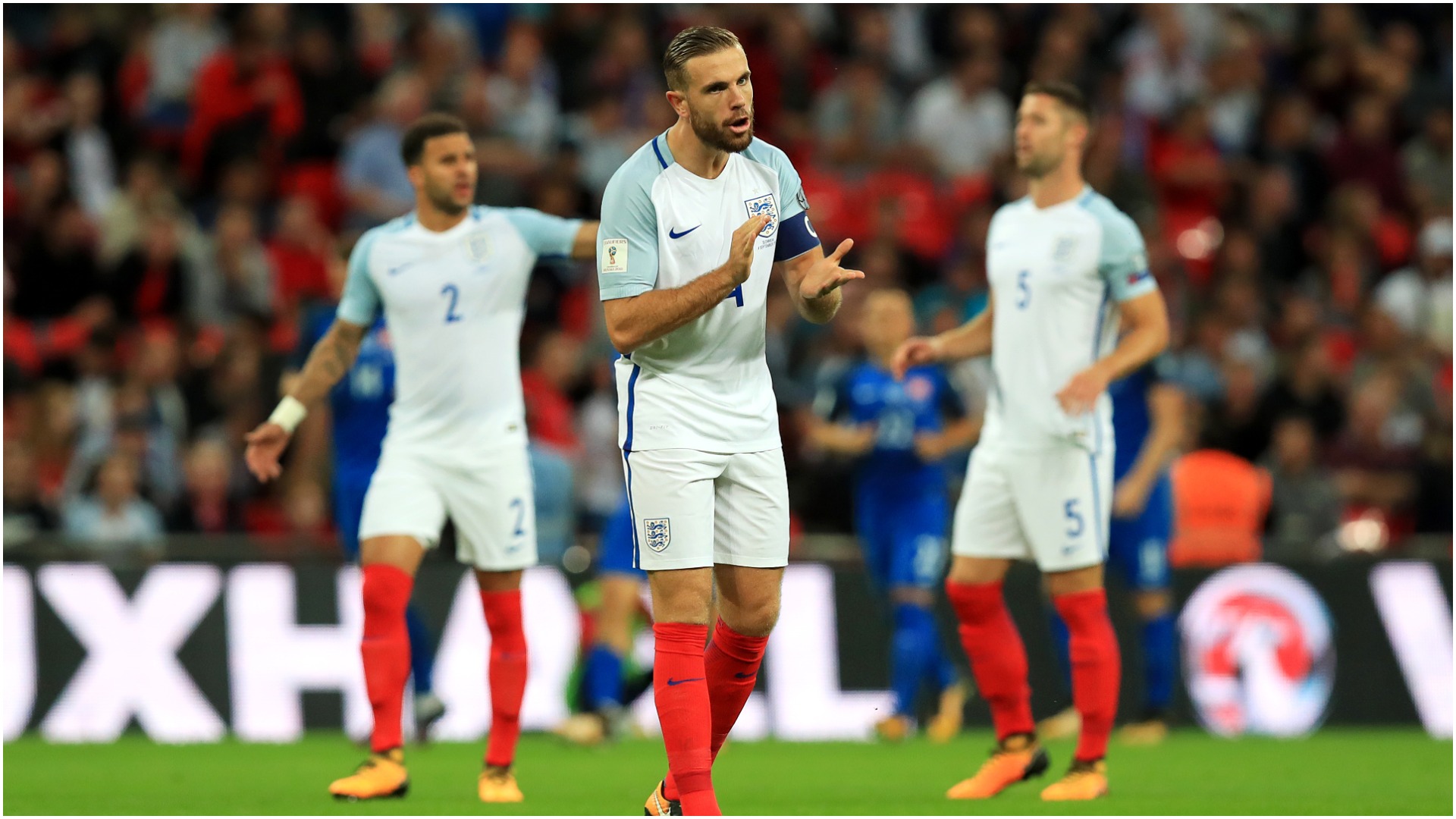 "He took over a job that no one ever wanted to take over. To be captain of Liverpool is huge but he has taken over from Steven Gerrard. People may argue Daglish is better, grand but it's the toss of a coin," Meyler added.
"He took over the mantle of something that was always going to be difficult, he would never get the respect he deserved and he probably didn't until he lifted the Champions League.
Although he may not be the most gifted footballer in the England or Liverpool set-ups, Henderson's achievement of captaining both sides, Meyler added, is testament to his sheer hard work and determination.
"I couldn't be happier for him because there's a lad who deserves it. There are enough fellas who have done well and you can think he's cut corners but he's not– he's done really well to get where he is."