Three years on from his brief foray in football management, the harsh reality of life at Valencia has forever halted Gary Neville's ambition for a return. 
Without the slightest hint of hesitation, Gary Neville has dismissed the notion that a return to football management will ever be on the cards for him
During a 28-game stint in La Liga with Valencia, the reality of what such a role demands from individuals ultimately proved unappealing to the multi-faceted former Manchester United full-back.
"I never should have said yes to the job," admitted Neville at an Off the Ball Premier League roadshow in association with Cadbury.
"I wasn't qualified for the job and didn't wake up every morning and think about coaching.
"There was already far too much going on with the Sky stuff, writing articles for a newspaper and doing all the stuff in Manchester with Salford."
Citing Peter Lim's involvement with the Spanish club as reason for his initial willingness to take on the role, were it not out of a sense of loyalty toward the Thai businessmen with a stake in Salford City, Neville doubted whether he would have acted on such an instinctive impulse.
"I plan everything in my life," suggested Neville, "from what I'm doing in three years to what I'm having for my tea tomorrow night.
"The instinctive decisions that I've made, opening a night club, a restaurant in manager, taking the Valencia job, they've all failed.
"Every time I've made an instinctive decision, I've failed."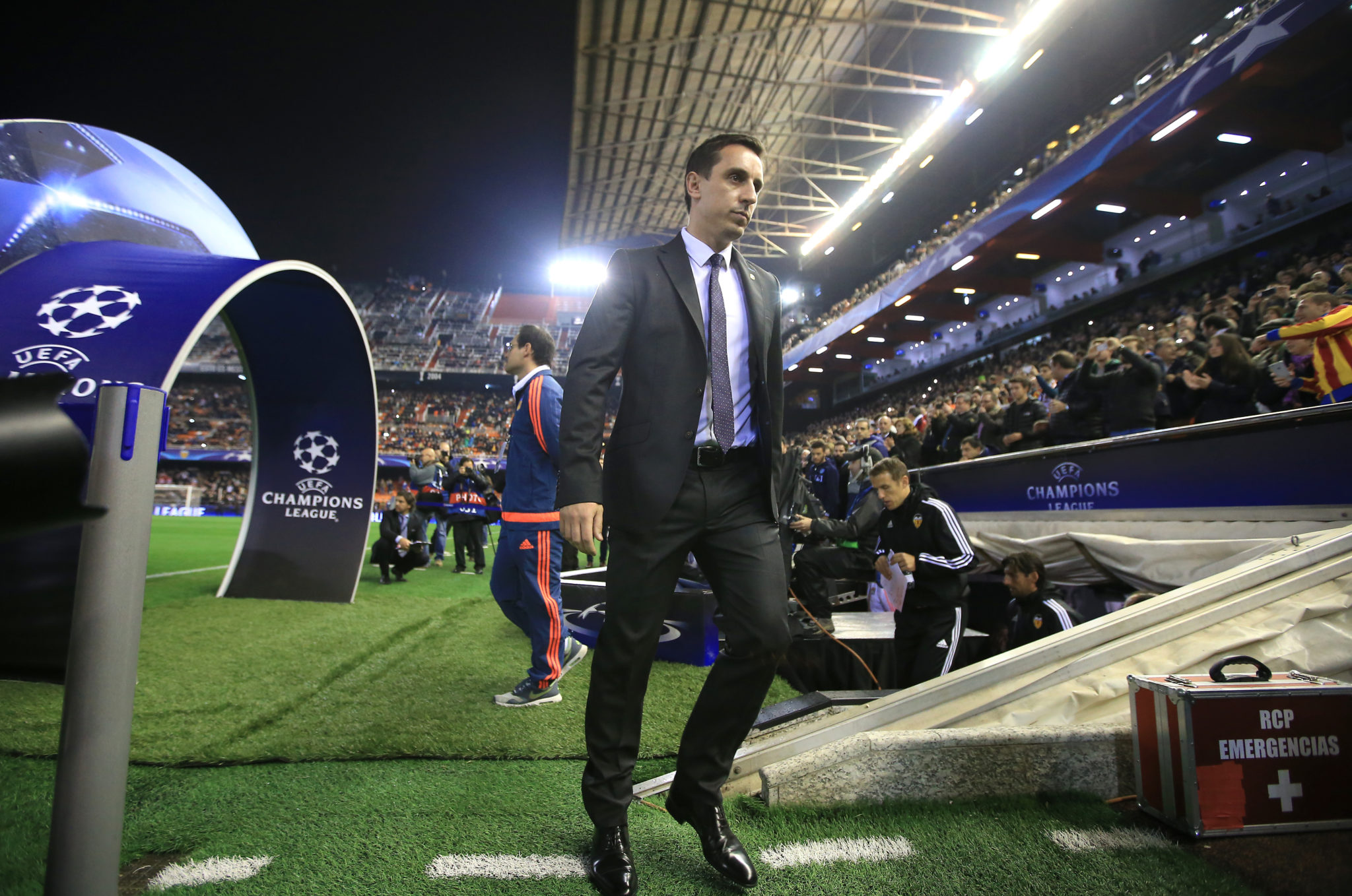 Unafraid to acknowledge the absurdity of his own ego, Gary Neville appeared bemused at how he had approached the job from the outset.
"I made massive mistakes, simple mistakes," he said.
"I was a 40-year-old Englishman who didn't understand the language, didn't know the league and didn't understand Valencia, yet I surrounded myself with three coaches in a similar position and only one of us spoke Spanish.
"They were nonsense decisions."
Quickly losing confidence in his own ability to do the job, Neville ultimately conceded that he didn't have sufficient interest in coaching for coaching's sake to persevere too long in football management.
Off The Ball were in the Bord Gáis Energy Theatre with Roy Keane and Gary Neville with thanks to Cadbury, who are celebrating their third year as 'Official Snack Partner' to the Premier League
Download the brand new OTB Sports App in the Play Store & App Store right now! We've got you covered!
Subscribe to OTB Sports's YouTube channel for more videos, like us on Facebook or follow us on Twitter for the latest sporting news and content.