It was never Gareth Farrelly's intention to become so central a figure in exposing Kevin MacDonald's mistreatment of young footballers at Aston Villa.
Over a 25-year association with the club in a coaching capacity, MacDonald departed Villa last month as the club acted on the findings of a wide-ranging investigation into the youth coach's bullying behaviour across this period.
Although the findings have not been published publicly, it is understood that a significant number of former Villa youth players shared their experiences of working under MacDonald.
One of those forced to contend with MacDonald's bullying, it was Gareth Farrelly, in an insightful interview with the Guardian's David Conn last December, that managed to bring MacDonald's practices to a wider audience than previously envisaged.
"When David and I spoke first, it was with a view of him speaking to other people," the former Irish international recalled on Tuesday's OTB AM.
"I was reluctant to step forward because my life has moved on and I have a completely different profession.
"What I found difficult was that other people started to relive it themselves, and it was still tender and difficult for them.
"I didn't have those same emotions around it ... and I was fortunate to still have had what people would deem a successful [footballing] career."
Indeed, after leaving Aston Villa for Everton in 1997, Farrelly enjoyed a professional career that saw him win six international caps in the process.
Speaking with incredible measure and fortitude, while the Dubliner may not have envisaged his involvement from the outlook, it is with those less fortunate than himself that the emphasis behind his continued involvement is derived.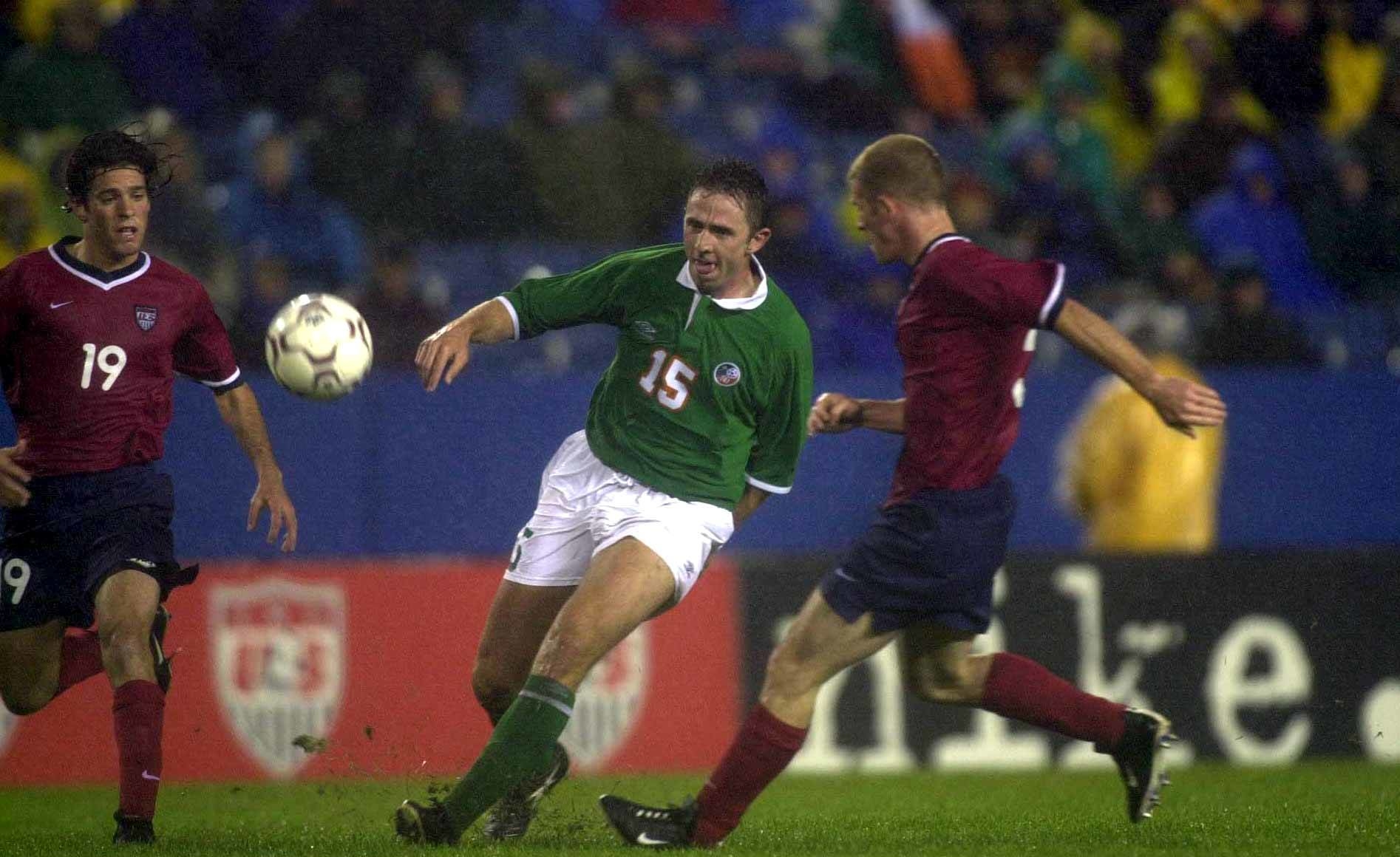 "Truth be told, I haven't really given it much thought," stated Farrelly of Aston Villa's decision to part company with Kevin MacDonald, "it's a positive outcome and a positive outcome for everybody that contributed to the investigation.
"One of the positive things about the investigation, and I did speak to the barrister, is that they wanted people to engage with it.
"They wanted to publish the fact that the investigation was ongoing to give people who may not have been aware of it an opportunity to come forward and speak to the barrister.
"I'm aware of a number of people who've come forward and spoke and I've got massive respect for them for doing that as it's not an easy thing to do especially given the lapse of time."
Given the duration of MacDonald's tenure, there was a degree of public awareness - but little indication that it would be acted upon - surrounding his inappropriate behaviour.
One year before speaking with Conn, the journalist had published a story containing details of a player less fortunate than Farrelly and his experience under MacDonald.
"What brought me back to it, even in regards to thinking about my time there, was the story David Conn had ran about the young player who had been there," explained Farrelly.
"He made a complaint against the club and gone through that process, but found it incredibly challenging at every hurdle and eventually went to the Premier League who conducted an independent investigation and found bullying to had gone on at the club.
"Yet, the consequence of that finding was that Kevin MacDonald was elevated to a different position within the club.
"So, my situation was more geared toward looking at what they had gone through and the fact that there was no real closure or positive outcome for them."
Repeatedly stating how fortunate he had been to escape the perilous consequences that came to many who had worked under MacDonald, it is with those left indelibly damaged by the youth coach's behaviour that Gareth Farrelly's focus remains.
"The fact is that those people may have had a different footballing outcome if they went into a club that didn't have people like that there," he explained.
"It's hard enough to make a career anyway and one of the things you shouldn't really have to worry about is the quality of the people or whether they're equipped to actually aid your development.
"People go on about it being old school, breaking you down to build you back up, but on the facts of this particular investigation that was never the case.
"I'm lucky, whereas I know people that weren't able to deal with it or found it even harder to move on from it.
"There aren't really any winners here, but there's a conclusion and it is a positive conclusion that he's no longer there, but those people will never get that time back again."
Download the brand new OTB Sports App in the Play Store & App Store right now! We've got you covered!
Subscribe to Off The Ball's YouTube channel for more videos, like us on Facebook or follow us on Twitter for the latest sporting news and content.