The evolution or the demise of the people's game? Red Bull has created a complex situation.

RB Leipzig's entire transfer record is a deficit of just under 33 million pounds, which is incredible for a ten-year-old club with a market value of nearly 470 million pounds. Red Bull Salzburg have a profit of 45 million pounds. Are these really the clubs ruining football?

Red Bull has managed their football clubs in an ideal way for many fans. Each club owned by Red Bull has created great facilities for fans and players, worked hard at a grassroots level, and not priced out fans of lower-income.
Why are they so unloved?

Having been successful in marketing their brand and managing organisations in sports such as Formula 1 and ice hockey, the energy drink dynasty took their most ambitious step into sport yet, with the purchase of football club SV Austria Salzburg, to be rebranded as Red Bull Salzburg.

Red Bull has since given wings to clubs in Germany, Austria, and Brazil as well. Their influence and investments have meant each of these clubs has had significant success in their respective competitions, and have developed players like Naby Keita and Sadio Mané.
The rebranded club faced heavy criticism from football fans in Austria, particularly after the gesture from Red Bull to change the goalkeeper's away socks back to the clubs original colours as a response to this criticism, which many fans found insulting.

Red Bull did not seem too concerned, as they expanded to New York, Leipzig, Sao Paulo, and Sogakope (Ghana's Red Bull club was abolished in 2014), receiving similar hostility in each location.

Each club was deemed by many to be plastic and soulless, as many viewed these clubs as in a bad light, as they would view clubs like Manchester City and Paris Saint Germain. Red Bull's clubs are in the group of clubs that many fans think are damaging the integrity of the sport.

The degree of animosity in each country has varied. Over time, the Americans have accepted New York Red Bulls, due to their success and the general attitude towards commercial activity in sports in that part of the globe.

Arguably the most hated club in football

Perhaps the most successful club on the pitch also appears to be the most hated off of the pitch. RB Leipzig are run by rich people, without history, that used loopholes to become what it is.
They insulted the system designed to outlaw them. Many neutral fans in Germany have found the club difficult to accept in football without protest.


German football journalist Felix Tamsut recently gave us some insight into the current thoughts of German fans towards RB Leipzig, saying: "My guess would be that the protests against Red Bull's involvement in German football will continue in the foreseeable future."

"Organised supporters are known to be persistent when they feel an issue is important enough and I get the feeling this is indeed one of those cases... I would definitely say most stadium goers in Germany are worried about the direction football is going here," he continued.

When asked if the club can become more likeable through activities such as developing young players or their campaigns promoting diversity, Felix explained: "I think the issues at hand are way bigger than any of their activities, and I don't see football fans here accepting their existence without protests anytime soon".

"The club's fans have campaigned for more dialogue with the club's owners this year. On the possibility of the club listening, Felix told Off The Ball: "As they're one of the only clubs in Germany not to operate under the classic 50+1 rule, they simply don't have a reason to listen to their own fans".

"As former coach Ralph Hasenhüttl once said, "Those that don't want to be here are more than welcome to give their ticket to someone else." Similar remarks were made by club CEO Oliver Mintzlaff. So I don't see how and why Red Bull's bosses should show flexibility in this case".

The Business perspective

Red Bull has a history of successfully promoting themselves through running events and owning clubs in other sports. The reaction to their heavy investment in promotion through sport, particularly in football, has not always been positive. This has not stopped Red Bull, as their decisions in football seem to have been worthwhile financially
Off The Ball recently asked UCD's lecturer in sports sponsorship and promotion if Red Bull are succeeding financially. He said that "they have been doing it for so long, there must be an obvious return on investment", and that "similar organisations would be interested".

"Naming rights for a team are difficult to come by and are worth far more than any stadium naming rights so if they want increased or sustained promotion then their priority should be to keep these team names and further expand as much as possible," he continued.

"As a fan rather than someone interested in the commercial side of sport I would feel disappointed that this is the route the sport is taking. The horse has bolted, however."
Silver linings

Red Bull is succeeding in their mission, and from many football fans' perspective, they are enemy number one for turning the people's game into a marketing tool.
An often overlooked aspect of this issue is that their marketing strategy does require their clubs to represent them with a positive image, which has meant that they have made a great effort in running the clubs extremely well.

They are doing many good things in football which are ignored because of their name and logo. They have developed lots of young players and played attractive football for the most part at each club they own.

These clubs also have a reasonably low ticket and season ticket prices and have also been involved in campaigns celebrating diversity.

They have succeeded in gaining many fans in the local areas of their clubs, filling the Red Bull Arenas regularly and providing them with high-level football in the Champions League regularly now, as was on display during this week.
Red Bull has brought a successful team to a part of eastern Germany with a huge interest in the sport, and which was starved of a Bundesliga representative since 1994.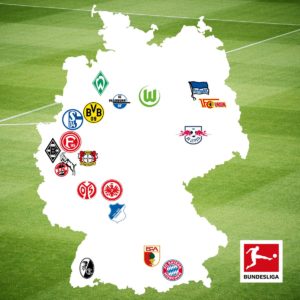 Source: Bundesliga
Although the fans are seen by some as 'plastic' or as 'glory hunters' by many, one could question if the morality of supporting a Red Bull club is worse than supporting Man City or PSG, who have owners (with terrible records on human rights) who don't wish to promote their product but mould their clubs in their image for different reasons.

The opposition that many fans have to Red Bull can create new rivalries on a par with the Old Firm or the Superclasico and could split the 'real' fans from the 'plastic' supporters, which could be seen as a good thing by many.

There are upsides to the organisation's involvement in football, but it is also easily understood why a fan would be disillusioned at the thought of their beloved club losing its identity and becoming a part of Red Bull's promotion.

The issue of principles vs commercial reality is difficult. It appears, regardless of whether the fans like it or not, Red Bull is determined to make it work, and they have a track record in doing that.

Download the brand new OTB Sports App in the Play Store & App Store right now! We've got you covered!
Subscribe to Off The Ball's YouTube channel for more videos, like us on Facebook or follow us on Twitter for the latest sporting news and content.