For just 10 short years, the cult football drama series Dream Team graced our screens every Sunday night, but Harchester United remain in our hearts forever.
There has been a plethora of iconic players who have graced the famous purple shirt of Harchester United since Dream Team debuted on Sky in October, 1997. Too many legends to count, if anything.
Alas, we shall try to create a golden list of the elite.
To coincide with Eoin Sheahan's chronicling of a truly unique television series, we have endeavoured to deliver the most challenging of tasks: picking the 10 greatest Harchester United players... of all-time, no less.
Firstly, though, do enjoy the iconic Dream Team theme tune to whet your appetite for this fascinating and, no doubt, tense list down memory lane.
Alright, here we go and, please, do let us know if your favourite Harchester player has been criminally omitted from this list.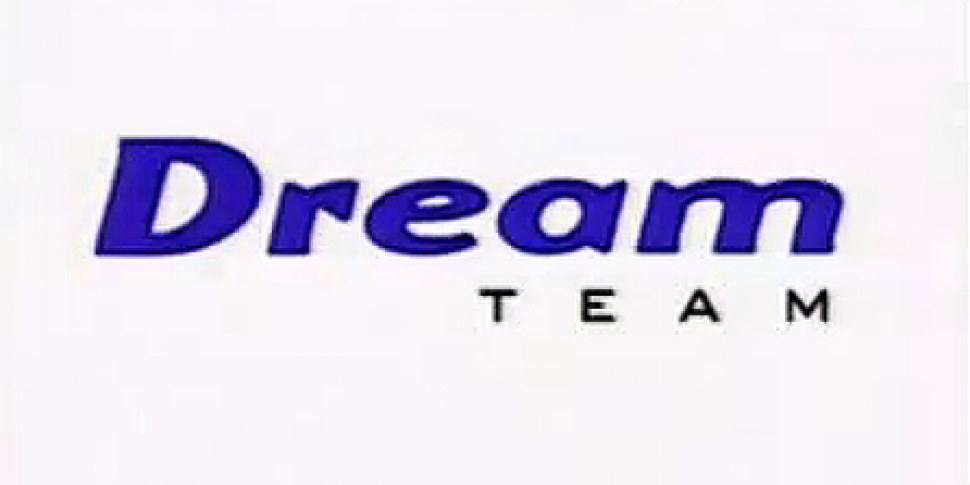 10. Luke Davenport
Top flight English football clubs did not part with €40 million in the early 2000s for the craic, certainly if the club in question was middle-of-the-road Premier League outfit, Harchester United.
However, when tough-talking chief executive Pilar Hernandez saw the opportunity to capture superstar striker Luke Davenport from Barcelona, the no-nonsense Spaniard pounced.
Davenport, formerly of Manchester United before moving to Camp Nou, was worth the monumental investment. He bagged roughly 15 goals in his first two Harchester games if memory recalls, but hit a huge stumbling block not long after when he severely injured his eye after challenging John Terry at a set-piece.
It was a huge shame for all concerned. The Birmingham-born Davenport would eventually lose this aforementioned eye - the viewer was privy to the fact that the heartthrob had a secret and devastating hereditary eyesight issue - and was forced to retire from football before hitting anywhere near his peak.
Fleeting memories are all that remain.
9. Danny Husbands
Danny Husbands makes this list for two simple reasons:
- his amazing longevity and ability to literally survive the worst traits of HUFC.
- possessing a wonderful surname*.
Let's focus on the first point, though. Husbands, the uncompromising holding midfielder which every side needs, was present in Dream Team from its humble beginnings.
Initially more of a 'background player' in the world of Harchester, Husbands came to prominence on the show in the mid-2000s presumably as some sort of testimonial-style reward from having survived and thrived through club-related hardship so severe, it would last normal folk multiple lifetimes. Not Danny Husbands, though.
Any man who outlives the dastardly and murderous manager Don Evil Barker deserves his place on any celebratory list. Danny was the unsung Mr. Dream Team we all needed.
He makes our team every day.
*his name may have unforgivably been changed to Danny Sullivan, but we're married to Husbands.
8. Curtis Alexander
Centre-forward Curtis Alexander arrived from Paris Saint-Germain as a talented mercenary, remained when unpaid in tough times for the club and departed with an almighty bang, courtesy of the Evil Barker.
Few symbolised the rollercoaster of circumstance at Harchester United more than Alexander.
Caretaker manager Monday Bandele signed Alexander from PSG on the condition that the club also confirmed the signature of his older brother Linton (you know Linton Alexander, he also played a footballer in Mike Bassett: England Manager as well as Vinny in Snatch), who had been out of the game due to traumatic circumstances.
Anyway, Linton's brother Curtis came with a reputation and an accompanying CV of note, but backed off once the club agreed to take on his eager sibling, claiming the whole agreement was manufactured solely to get Linton back on his feet. It was an odd way for Curtis to go about a kind gesture.
Despite his toying, Curtis eventually signed for Harchester after Linton was tragically killed when the team bus crashed en route to playing in the Uefa Cup final.
In fact, Curtis did not just join, he completed a seismic u-turn by sticking it out at the club through thick and thin - relegation, extortion, multiple fatalities and calculating murders. You know the score by now. None of the above a bother to our Curtis, though.
Never prolific or adored by the fans, but central to everything during his time at Harchester and treated with undying respect thanks to the gradual change in his reputation throughout the seasons.
7. Vivian 'Jaws' Wright
The first of two goalkeepers on our list and arguably the most consistently unhinged.
'Jaws' (moniker earned after apparently biting the nose clean off an opponent), or 'Viv' to those who knew him well, was a certified lunatic of a shot-stopper. Wright embodied the stereotypical traditional net-minder in that he was as mad as a bag of squirrels.
One time, a careless teammate passed the ball to 'Jaws'' weak foot, which eventually led to the opposition scoring and one cannot recall if that character ever saw the light of day again.
At some point, 'Jaws' held up a jewellers - a brash and possibly unnecessary move for a Premier League footballer. But that's just 'Jaws', baby.
As the seasons progressed, though, the maniacal tendencies, while remaining natural, were curtailed as Wright became dedicated to the Harchester cause when times became challenging and situations bordered on the awkward. Regarding the latter, Wright was the only one on the team who outwardly supported Frank Stone when the defender was outed as gay in a surprising display of solidarity.
It turned out that our man 'Jaws' was a standup citizen, ignoring the reality that he would kill you and everything you stood for should you look at him sideways.
6. Clyde Connelly
The happy-go-lucky, cheeky-chappy Clyde Connelly progressed through the youth academy to become a young star at Harchester. Connelly's talent was such that he was on the verge of a glamorous transfer to Tottenham Hotspur before it was scuppered at the eleventh hour.
Then, kudos to the makers of Dream Team, a taboo subject for the time was addressed: depression. Harchester were relegated to the Championship due to a match-fixing scandal and Connelly despised the league's rough style. He felt he deserved better and his teammates, in no uncertain terms, let him know otherwise.
Connelly's world spiralled under the autocratic management of the Evil Barker. The two clashed and Connelly, usually chipper, succumbed to his darkest thoughts, withdrawing from all those around him, becoming severely depressed in the process.
Much to its credit, the show pulled no punches. Connelly was substituted after an incredible display against PSG in the Champions League. He headed straight down the tunnel with his full gear on, climbed up to the top of the stadium and ended his life by jumping to his death in the car park.
It was a genuinely shocking crescendo to Connelly's gradual demise and untimely passing.
Off The Ball's Eoin Sheahan and Colm Boohig discuss the greatness of Dream Team. Watch below:
5. Ryan Naysmith
Ask anyone who watched Dream Team - casually or loyally - to list some Harchester United players and this guy's name will appear every single time.
Son of manager Stuart, winger-turned-forward Ryan Naysmith dazzled fans with his skills and goals, as well as the ladies. Ryan was no playboy, though, not an outright womaniser, anyway. He was an ambitious professional who at one point was on the verge of signing for Liverpool.
It was to Harchester's gain that Naysmith remained but he got off to a rocky start in professional football. Ryan was released by Birmingham City as an 18-year-old for "accidental arson". Clubless, the youngster showed up at the door of father Stuart - who was at Harchester - and a trial was eventually arranged for the young talent. He passed with flying colours.
Remarkably, Naysmith never died, despite staying on the scene for several seasons. By no means portrayed as an unequivocal 'bad guy', Ryan still got up to all sorts of nefarious shenanigans, including some murder of his own, a bit of homophobia, and blaming one of his affairs on his dead best friend.
But he was some player, all the same. A consistent goalscorer and big-game player who represented England at a World Cup before earning a nice little move to Villarreal and Hollyoaks.
Just don't look on Wikipedia under his 'Personal Life' section.
4. Lee Presley
The Liverpudlian places so high on this list purely thanks to how he was discovered.
Lee Presley suffered an awful upbringing which resulted in adolescence full of crime. There he was in prison, playing an extremely casual-looking five-a-side astroturf kickabout when agent Jeff Stein saw something so special in the youngster, he convinced a Premier League outfit to sign him. Incredible. You might even say it was somewhat unbelievable.
Stein's leap of faith was well-founded; Presley flourished at Harchester. But then some wrong'uns from the past showed up and interfered in Presley's burgeoning career, diverting his care from the paternal Stein while a big-money move was attempted to be engineered.
Thankfully, it never came to pass. Presley shone in Harchester's bizarre season when they played in the Championship while simultaneously competing in the Champions League. Harchester beat West Ham United in the play-off final to return to the Premier League courtesy of Presley's winning goal.
It would be his last great act on Earth as the Evil Barker wreaked havoc post-match. Another Harchester hero was lost, but remembered eternally.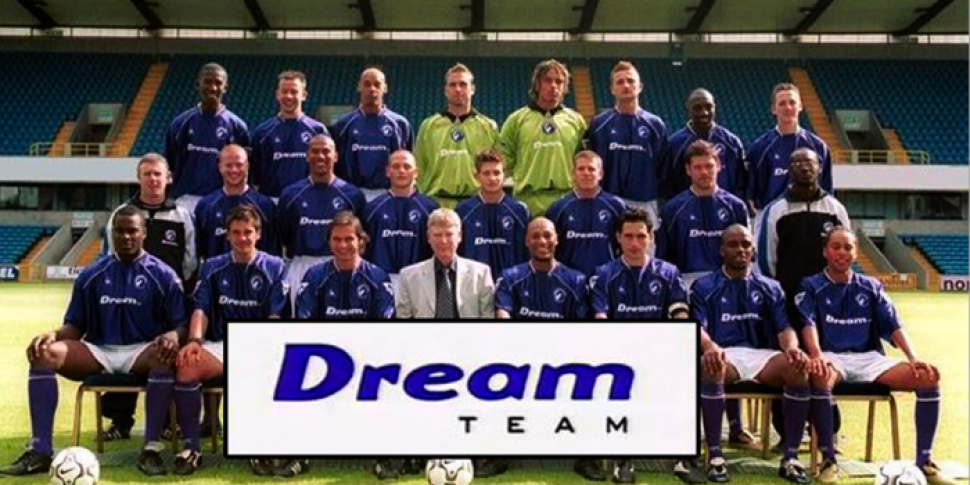 3. Jamie Parker
Ah, Jamie. Jamie, Jamie, Jamie. What could have been, eh? The ultimate Harchester United goalkeeper.
A fine number one on his day, Jamie Parker was the reliable messer at the back of the class, always getting up to no good with his best friend, the inimitable Karl Fletcher. Husband to the beloved Tash Parker, Jamie was one of the boys and solid as a rock. Football grew to love Parker.
That was until he started throwing games in return for large quantities of money in order to pay-off an uncontrollable gambling debt which became so overbearing that Jamie held all of his teammates hostage until he was killed by the police during a siege in what was a genuinely dramatic scene. It escalated, fast.
Still though, good goalkeeper. It was a shame. Parker was a great lad until it all went so horribly and typically haywire.
2. Luis Amor Rodriguez
The original. Scorer of the two goals that beat Manchester United in the FA Cup final at Wembley, while expertly avoiding the assassination attempt on his life by his own chairman, Jerry Block. Not a bad day's work.
Jerry suspected Luis Amor was having an affair with his wife, the iconic Lynda Block. In fairness, Jerry was spot on, but his sniper was not. Club captain John Black was mistakenly terminated by the hired help and Lynda was accidentally wounded instead of Rodriguez, suffering amnesia in the aftermath meaning she forgot all about her affair with the Argentinian superstar.
Despite all that silly business, Rodriguez stayed at Harchester, amid desperate attempts to repeatedly leave the club which resulted in him nearly signing for Real Madrid at one point. He really was that good.
He really was a legend, too, solidifying his status as an all-time club hero by scoring the decisive goal which helped maintain Harchester's Premier League status in his final game for the club. Bear in mind, club captain Didier Baptiste accepted a bribe to purposely miss the crucial, season-defining penalty against Spurs, before Rodriguez ran in to score the rebounder.
What a man.
Luis Amor Rodriguez also comes with a fun fact in that the actor who played him is an English chap, named Martin Crewes. But he will always be your South American saviour.
1. Karl Fletcher
Quite simply, the GOAT. One hundred and seventy-two Premier League goals, mate.
That is all you need to know about Fletch. That, and the reality that nobody is ever going to forgive the Evil Barker for what he did.
Download the brand new OTB Sports App in the Play Store & App Store right now! We've got you covered!
Subscribe to Off The Ball's YouTube channel for more videos, like us on Facebook or follow us on Twitter for the latest sporting news and content.