A Saudi Arabia-led takeover of Newcastle United has been completed.
The Saudi Public Investment Fund (PIF) has taken an 80 per cent stake in the Premier League club, with the remaining 20 per cent evenly split between PCP Capital Partners and Reuben Brothers.
It's believed the club has cost £305 million (€359m).
Outgoing owner Mike Ashley had agreed a £300million deal with the Saudi-led consortium, only for the bid to be later withdrawn over the "unforeseen prolonged process".
The takeover has been widely criticsed. Amnesty international warned of sportswashing, while the former partner of murdered journalist Jamal Khashoggi pleaded with the Premier League officials not to allow the deal.
Earlier this year, a US intelligence report found that Saudi Crown Prince Mohammed Bin Salman approved the murder of Mr. Khashoggi at the Saudi consulate in Istanbul in 2018.
The Saudi government denied direct involvement, but in 2019 Bin Salman did accept "full responsibility" for what he called a "heinous crime".
While saying that, football fans are fickle. In the Premier League, it's practically impossible to support a team without raising a question of the morality of the owners.
Do the issues of the Saudi Group matter to Newcastle fans? We asked a few to find out.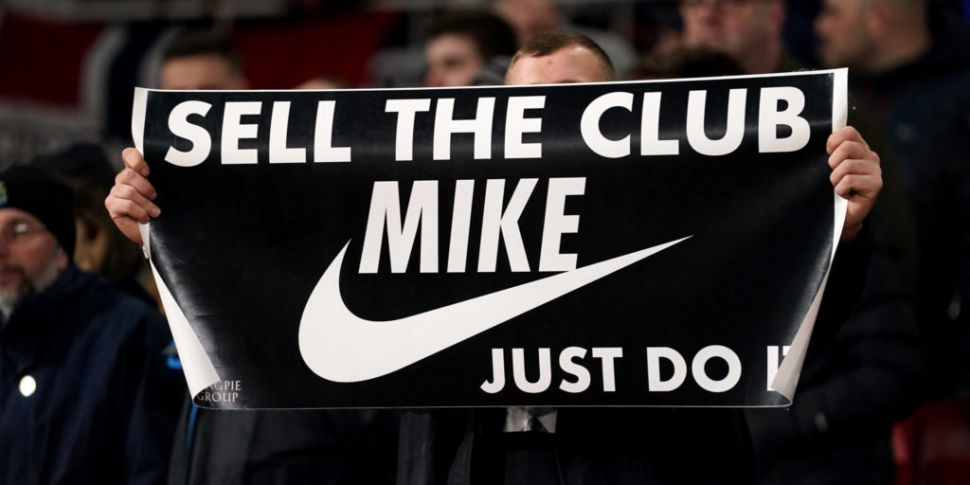 Gavin, 27, Wexford 
When did you start supporting Newcastle and why?
"It was in then the late 1990s, I loved Alan Shearer and Shay Given and the team had so much character in it. There was a lot of buzz to it back then, Keegan's rant or that footage of Tino Asprilla arriving to a snowy north east really stuck. The city had a very defined identity yet was always an underdog, I was drawn to it."
What have the last few years been like? 
"I've zoned out, Allan Saint-Maximin is the only one who's made them in anyway exciting, but it's hard to invest knowing he'll prob be swooped up some day. The reality under Mike Ashley was that Newcastle seemed happy enough to budget for mid-table and as long as they stayed there he was happy. The lack of ambition makes you lose interest."
What are your thoughts on Mike Ashley?
"He ran the club as a cash cow. The way the shirt sales were done alone showed that. Marked up in the club shop and then sold for nothing on Sports Direct, it always felt he was trying to redirect the funds to his own pocket and out of the club. He rarely did interviews but when he did, it was always at the end of the season promising to spend money the next year, but that never followed through. There's been a lot of takeover stories over the years and they always happened during transfer windows, and always fell through when those windows were closed. Always felt they were used as an excuse to not buy players."
The takeover, how do you feel about it?
"I'm a minority here, I don't like it. Ashley wasn't liked, but he's a small fish compared to the accusations the new owners are being linked to. Loads of reporters also missed the point by highlighting the Bein Sports TV rights as the "big issue" when the potential link to MBS is right there. It says a lot about the Premier League and how they see things - stealing TV rights is a big no no but the questionable human rights records are fine. For fans I don't understand it either, they're out celebrating because Newcastle might put a bid in for Kylian Mbappe but they've spent years protesting against Ashley, and criticizing his workers rights record. It's a bit hypocritical to say you cared about that issue if you're embracing this now."
Will it effect how you support the club? 
"I'm detached to a certain degree anyway but I'll still keep an eye and support the team itself. Had a big think about it and I think there's more disliked owners then there are liked ones, and it hasn't stopped anyone enjoying the show. There aren't many around Manchester who'll say nice things about the Glazers but most kept backing the team. If you offered Newcastle a Leicester-type setup tomorrow I'd take that all day long though."
Parking all the issues, what do you hope it brings to the club? 
"I'd just like a bit of excitement, the last decade has been football purgatory and the odd relegation battle aside Newcastle's staple has been to get mid table then go to the mental beach for the last month. There's a lot of big talk at the moment but I'd be over the moon if they were a team regularly involved in tight knock-out Europa League games. That was always a reasonable ambition to have for a club that size anyway."
Ben, 27, Roscommon native 
When did you start supporting Newcastle and why?
"I was brought into a Manchester United household - my brother is still a huge United fan. I know it's quite dumb to say, and quite patronising but my support of Newcastle came from near pity. I was five years old, Manchester United were winning Treble and I was sick of them winning all the time.
We were watching the 1999 FA Cup final where Newcastle lost 2-0, and I saw the passion the fans had for the club and I felt at home. Since then, I never looked back - been a fan now for more than 20 years."
What have the last few years been like? 
"One of the proudest moments I had as a Newcastle fan was the return of King Kev. It really felt like that was the catalyst for change and a return to the glory days (which I'd only ever heard of). But ironically, what happened was the real signal of intent for the rest of the Ashley reign.
There were so many false dawns. Alan Shearer coming back to manage the team (unfortunately too late to stop the damage already done). Coming fifth in 2012 - then Alan Pardew was given an eight-year contract.
The worst thing that happened and really left a sour taste in my mouth about the Ashley administration was the treatment of Jonas Gutierrez - a true fan favourite. Can't say I was surprised at what happened to him, but he definitely deserved so much better.
It all lead to me losing interest somewhat. I haven't been to SJP in four years, and I wouldn't go out of my way to watch them on TV. I'd check on the scores, always scroll down to the bottom of the PL table to make sure they're still fledgling. And of course check in on the obligitory first-opportunity-exits-from-the-cups. Rinse and repeat."
What are your thoughts on Mike Ashley?
"Mike Ashley is a businessman, and unfortunately a good businessman. But, being a good businessman does not make a good man. I don't want anything to do with him, or people like him. He never saw the fans of Newcastle as fans - they were commodities to increase his personal wealth. And unfortunately he's succeed.
He got what he wanted from Newcastle - money. The less said about him the better."
The takeover, how do you feel about it?
"I always said "I'll believe the takeover when it happens". There's been countless rumours about a takeover and an end to Ashley's tyranny. And in the early days of this takeover Amanda Staveley was pushed to the front. She was the face of the operation. And it seems all right, she was also in talks about buying Liverpool - she can't be that bad. But certainly since the whole Neymar-going-to-PSG-and-driving-the-world-mad debacle it made me think more about it.
It's such an impossible situation, and a lot of my friends who I've been talking to about it say 'you're never happy'. Well how could you be happy. You're damned if you do, and damned if you don't .
Do I want Ashley to continue to own the club - of course not.
Do I want it to be bought by a Saudi-backed consortium - of course not.
But that is the way of football now."
Will it effect how you support the club? 
"When Newcastle were last relegated to the Championship for the 2017/18 season - a lot changed in the Premier League in the meantime. Luckily, because they were the highest-profile club in the league they were on TV most weeks, so I never paid much attention to the Premier League for that season.
But then when they went back to the Premier League, I just couldn't keep up with it. Ashley had made so many false promises, and we were just going to be hoping to finish outside the relegation zone at best every season. So I kind of lost interest then. The fun was sort of gone.
But I suppose, will this new takeover make me go back to the club? Possibly. I'm not a glory hunter (clearly by supporting Newcastle). All I ever wanted was for the club (the owners, the players) to care about it as much as I did, as the fans did.
Going to Newcastle is like a pilgrammage. There isn't much happening there. Their life is their football club."
Parking all the issues, what do you hope it brings to the club? 
"I hope the purchase brings back a lot of the care that had been missing in the Ashley days. The players should care about playing for Newcastle United and a lot of them haven't over the years.
Like, it shouldn't take billions of euro to reinvigorate a club which could have 50,000 people attend every week. And if the likes of Mbappe gets linked, or Salah or these stupid transfers that will inevitably get mentioned - I'd have no interest. I'm more about the local lads making it - the likes of Alan Shearer ending his career there, Shola Ameobi, Paul Dummett, the Longstaffs. That's what a football club should be about.
I suppose, I hope the club doesn't lose what its about - which is the city, and its people."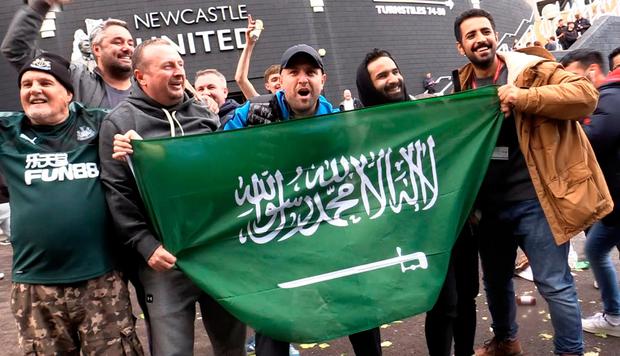 Mick, 42, Galway 
When did you start supporting Newcastle and why?
"Started properly supporting them in the 1990's when they were actually good. That's how they get you. There's an unlucky group of lads my age who are Newcastle and Blackburn Rovers fans now because of the run they had in the 90's."
What have the last few years been like? 
"Miserable, pure miserable. It's like being made watch the final season of Game of Thrones repeatedly for the last few years. You can always remember how good the first few seasons were, but that doesn't change the rubbish you're being made to watch now."
What are your thoughts on Mike Ashley?
"He's a pure cowboy. It was all about him and nothing about the club.
The sad thing about it is how hardcore the Newcastle fan group is. No offence, but would the Brighton or Norwich fans really care if their club was run that way? Newcastle is a huge club with a fanbase that literally only care about what happens to Newcastle.
Apart from the obvious issues with his greed, he just made things boring as hell. No signings. No ambition. Just surviving. That's not what football is supposed to be.
If anything, the year in the Championship was the best fun we've had under Ashley."
The takeover, how do you feel about it?
"Look, I'm not going to say I don't care, because a part of me is definitely not ok with it. But, is that not the way everything in life feels at the minute? Just look across the other owners in the league, they're hardly a moral compass to live by?
For me, it's just one of those things in modern life. If we think hard enough about most of the things we use in day-to-day life, we'd be pretty miserable. I'll stick to the football side of things."
Will it effect how you support the club? 
"I'll probably think about it for the first few weeks, but after that you have to move on don't you? Hopefully the football will get better, the players will improve and we'll get some excitement back into the club."
Parking all the issues, what do you hope it brings to the club? 
"Excitement. Take us out of the purgatory we're currently in and help bring us back to where we were in the 90's. I don't think it'll be like Man City where in 10 years time we'll be back in the Champions League, but if we can be top four contenders again, that's the dream."
Rugby Legend Alan Quinlan On Limerick's Mental Health Battle
Download the brand new OTB Sports App in the Play Store & App Store right now! We've got you covered!
Subscribe to OTB Sports's YouTube channel for more videos, like us on Facebook or follow us on Twitter for the latest sporting news and content.