On Thursday morning OTB AM got the chance to talk to Jonathan Courtenay, owner of MD JACC Sports Distributors & Toplion Sportswear, the company behind Ireland's football kits. 
Naturally enough, talk eventually turned to Ireland's 1997/98 orange shirts which has developed cult-status and become one of the most sought-after Irish jerseys in the booming classic shirt market.
"I'll have to take the blame for that one," Courtenay told OTB AM, admitting that it was his idea to 'go orange.'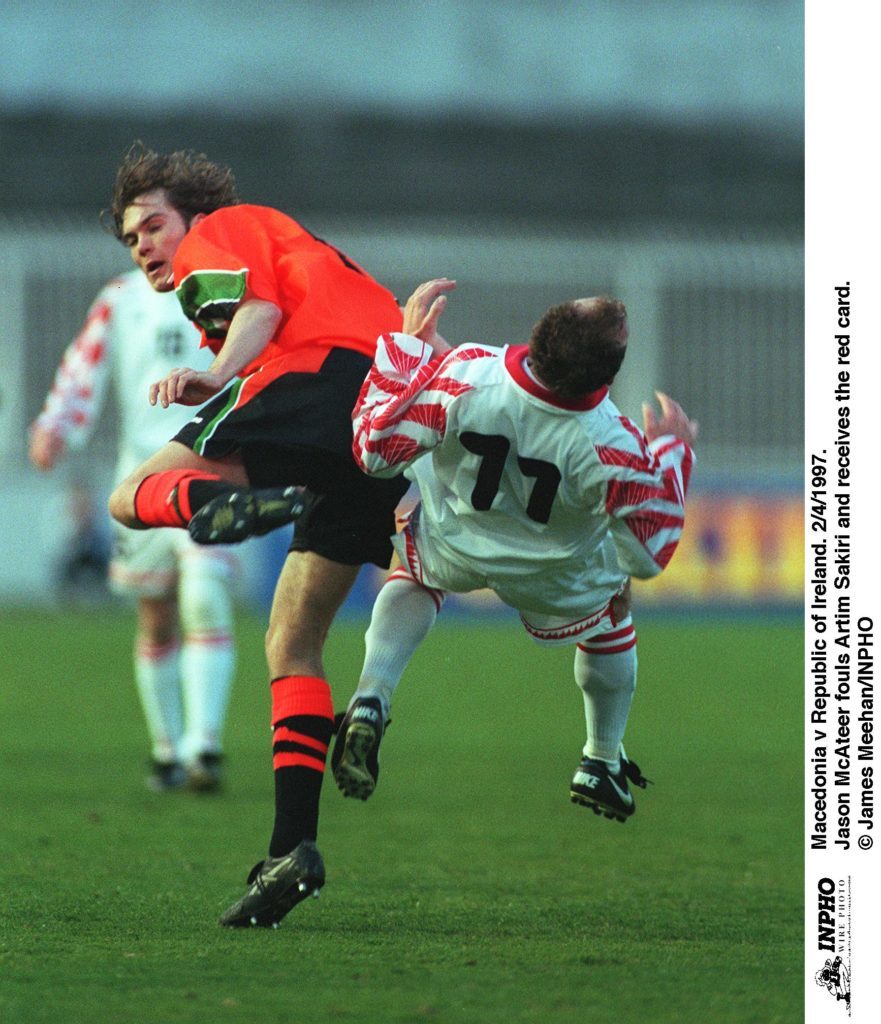 "We wanted to do something different, and that had never been done before. My view on it is, whatever political connotations or whatever else, I don't really look too deeply into that. My simple answer is, it's a third of the flag, and orange is a very cool colour.
"We've underutilised it over the years, it stands out and looks great. All you have to do is to look at Holland fans at any major competition."
Stick-up
Over the past 20-plus years, stories and myths have circulated about a major heist targeting the stock of Irish orange shirts - and whether the IRA was behind a major jersey robbery.
"It was the INLA (the Irish National Liberation Army - a socialist paramilitary group active during 'The Troubles') I believe - not the IRA," Courtenay told Off The Ball.
Here's the full story:
"We had all of our new replica product coming in over a couple of weeks and then there were designated launch dates. We actually had the biggest robbery - non-bank or non-jewellery robbery - [in Ireland] at the time, which was worth over a million quid."
On the eve of the launch, thieves struck:
"Our accountant was there one night on his own. We had a security hut at the front or the premisses and this guy came up, put a gun to the person in the security hut's head. They took his jacket, went in and threw some stones at the only light on.
"He looked like the security guard, to all intents and purposes. The accountant opened the window, he said to the accountant, 'The kettle's not working, can you give me some water for a cup of tea? So, he came down to let him in, and eight of them walked in."
Night shift
"They spent the whole night in the warehouse, seven or eight hours there. They had hijacked two 40ft and a 30ft van. They backed them in, closed the shutters, and they literally spent the whole night stocking-up, robbing everything."
Looking back at the incident he recalls that they used to joke about trying to find the forklift driver to offer him a job because he had done such a good job fleecing them and getting the stock loaded into their newly-acquired lorries.
"The ironic thing was, most of the [orange] Ireland jerseys had gone out that day, but the launch was the following day. So they missed most of them but they got some residual stock."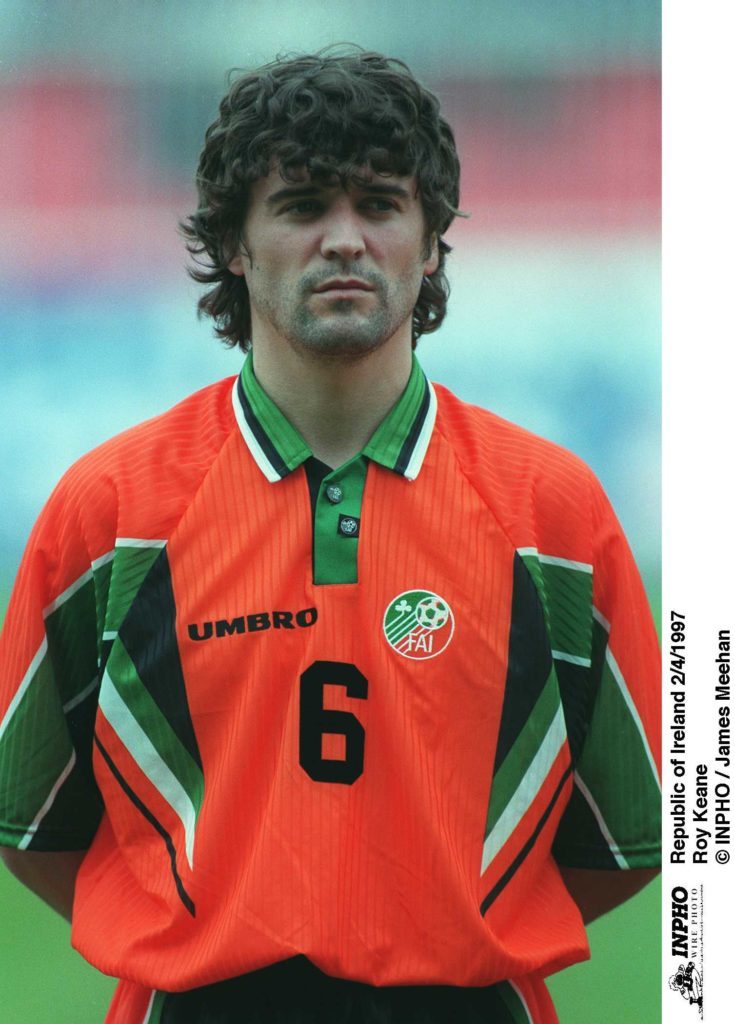 The group got away with a mix of Manchester United, Celtic and Ireland shirts.
As the stolen stock started popping up in 'dribs and drabs' at markets on both side of the Irish border and in Scotland. It was impossible to track the gear and a deal was reached with the company's insurers.
Ireland's orange shirts - the motivating factor?
This was in the days before websites tracking shirt leaks and upcoming releases. Courtenay is unsure if the robbery was inspired by the potential of Ireland lining-out in orange.
Given the scale of the robbery, he believes that it may have taken a level of planning which would mean it pre-dated any talk of an orange shirt launch.
However, he added that it's possible that news of the shirt had circulated and may have been the reason behind the attack on the warehouse.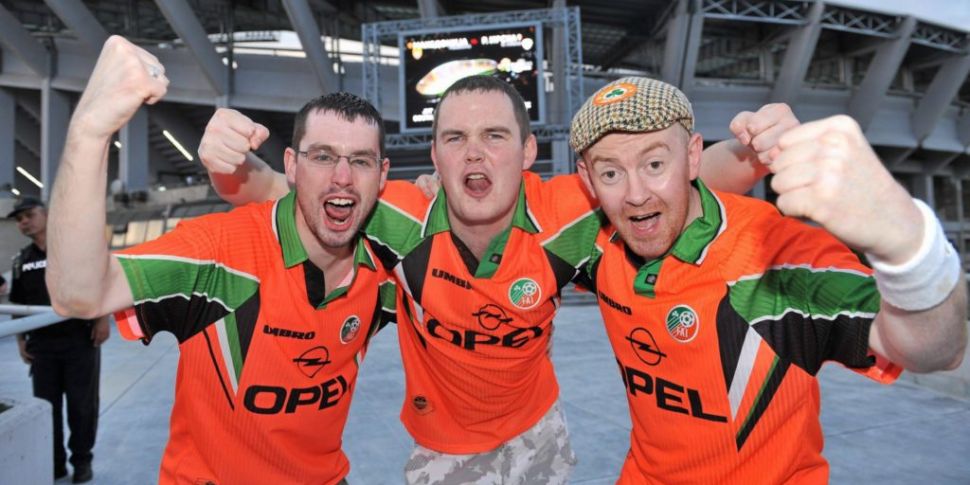 Takeaways
So in summation, he says that a republican group did steal a massive amount of stock days before the kit release.
Courtenay believes it was the INLA - not the IRA - and it remains unclear if it was a response to Ireland's Dutch-style away shirt.
Will we see another orange Irish shirt?
Here are his thoughts, "It was very bright, but it was '96-97 you know. There was a lot of raving going on - people were quite happy wearing crazy colours. I think it was a jersey 'of the time.'
"I'm not saying I'd never do it again. I think it has become one of those iconic kits. Whether you loved it, or whether you hated it."
So for Irish fans hoping for a return to orange, there's a chance...
A few months ago I discussed why it's time to give orange another shot.
Download the brand new OTB Sports App in the Play Store & App Store right now! We've got you covered!
Subscribe to OTB Sports's YouTube channel for more videos, like us on Facebook or follow us on Twitter for the latest sporting news and content.