Des McAleenan, the Irish goalkeeping coach who now coaches Colombia, told Off The Ball how he combated suicidal thoughts to turn his colourful life around.
McAleenan, from Artane, has been a coach in Ireland, the USA, Mexico, Saudi Arabia, and Colombia - and it was in Riyadh that the expat community was alive and well.
"The nightlife [in Riyadh] consisted of - unless you had pull and knew who to talk to -learning to make my own vino.
"You made your own wine! There were a couple of Irish lads on the compound and one of them was Rory McIlroy's uncle - a lovely fella.
"Our evenings of entertainment consisted of YouTube - everyone got three choices of their favourite songs, he liked 'Beeswing' by Ewan MacColl - and we would drink the night away drinking home-made red wine!"
Des McAleenan
Having finished in Saudi Arabia - and having made 'enough in two years than I made in a lifetime' - it was a lack of coaching that sent Des into a downward spiral. It became clear that coaching was providing a little more than money - structure, too.
"When I came back to New Jersey, I had been away two years - and I came back to not being a professional coach.
"I lost a bit of my identity, it took me a while to get coaching again," said Des, ruing his move away from Connecticut and his Irish friend Johnny Vaughan.
"I couldn't get into the swing of it and really I should have moved back to Connecticut to the people who are nearest and dearest because this guy is my best friend in the world."
Des' life, social and professional, fell foul of internal chemistry as depression took an ever-tightening grip.
"I started to flounder and, like anyone will tell you in the professional game, it is a huge part of your identity," he said.
"I got stuck and my wheels started to turn. I just went into a very dark place - anyone who has suffered from depression will tell you, it is like being stuck in a very, very, very dark maze.
"You cannot see out and you have no sense of feeling. You lose interest in everything and there is just absolute desperation; an intense, numbing pain that just eats you away from the inside.
"You have no pleasure, you lose all sense, you lose all taste and you're not hungry. You are not tired, you are in bed but you don't sleep. You don't want to eat anything. You lose all judgement, you cannot feel anything. You become absolutely numb. If anyone could take you off this Earth, you would go."
A great listen - trust us:https://t.co/QyJDqm77dZ

— Off The Ball (@offtheball) May 13, 2020
Light in the dark
A chilling recollection of a time of intense loneliness, but it was on this dark backdrop that Des began to sketch a new path.
"I struggled and made a bad mistake, going to stay with my sister in London. But what I really needed to be doing was coaching. It didn't have to be professional.
"I think the greatest way you can feel in the world is not to make money or have material possessions, it is to give. Give of yourself. Give something. Contribute.
"The only thing that I felt I could give, especially to children, was my knowledge.
It was through a friend - John O'Rourke, an Irishman living and working in the USA - that Des found a new path, coaching in Mexico. Via Stella Maris.
"I went back and I got myself together over the course of two or three months and really enjoyed working with the kids and [Stella Maris coach, Noel Kelly] enjoyed having me.
"When I felt well enough, I left and went to Mexico with no care for money. I rediscovered my passion for football.
"I fell in love with the people, with the country, the language and Mexican football. I coached kids from 4pm - 8:30pm every night. Long hours on the field - I loved it."
Next steps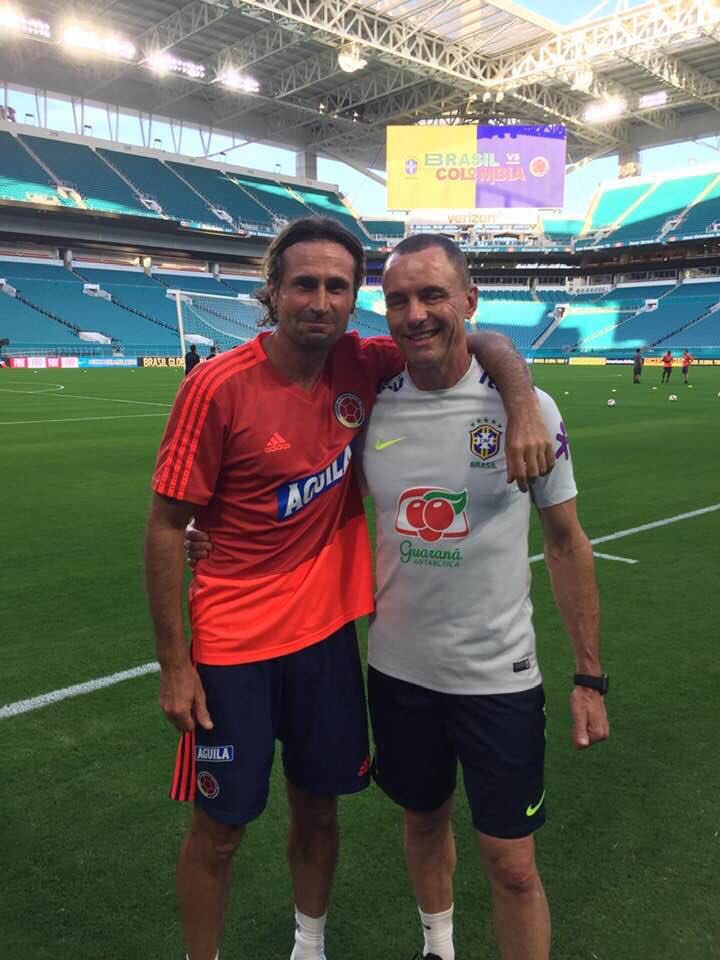 While there, Des reached out to Tab Ramos, former USA midfielder, who invited McAleenan to help out with the USA under-21 team.
"I will be eternally grateful to Tab. It is a tremendous learning experience because it is only one step away on the ladder from the national team.
"With the USA, we always played the best European competition: England, Holland, Germany, Spain.
"We would play Argentina and France, seeing players like Pogba at the under-20s."
McAleenan was delighted with the role, seeing the next big names to shine brightly in football's firmament.
He is the man of a thousand stories and is testament to the cliche 'If you are going through hell - keep going.'