Goalkeeping coach David Preece joined Off The Ball to discuss the dip in David De Gea's form at Manchester United.
De Gea was at fault for at least two goals in United's 3-1 loss to Chelsea at Wembley, and it is the latest in a precipitous decline of the Spaniard's form.
But is it a case of a temporary decline, and can whatever is happening be reversed? Preece believes that fans need to keep things in perspective.
David De Gea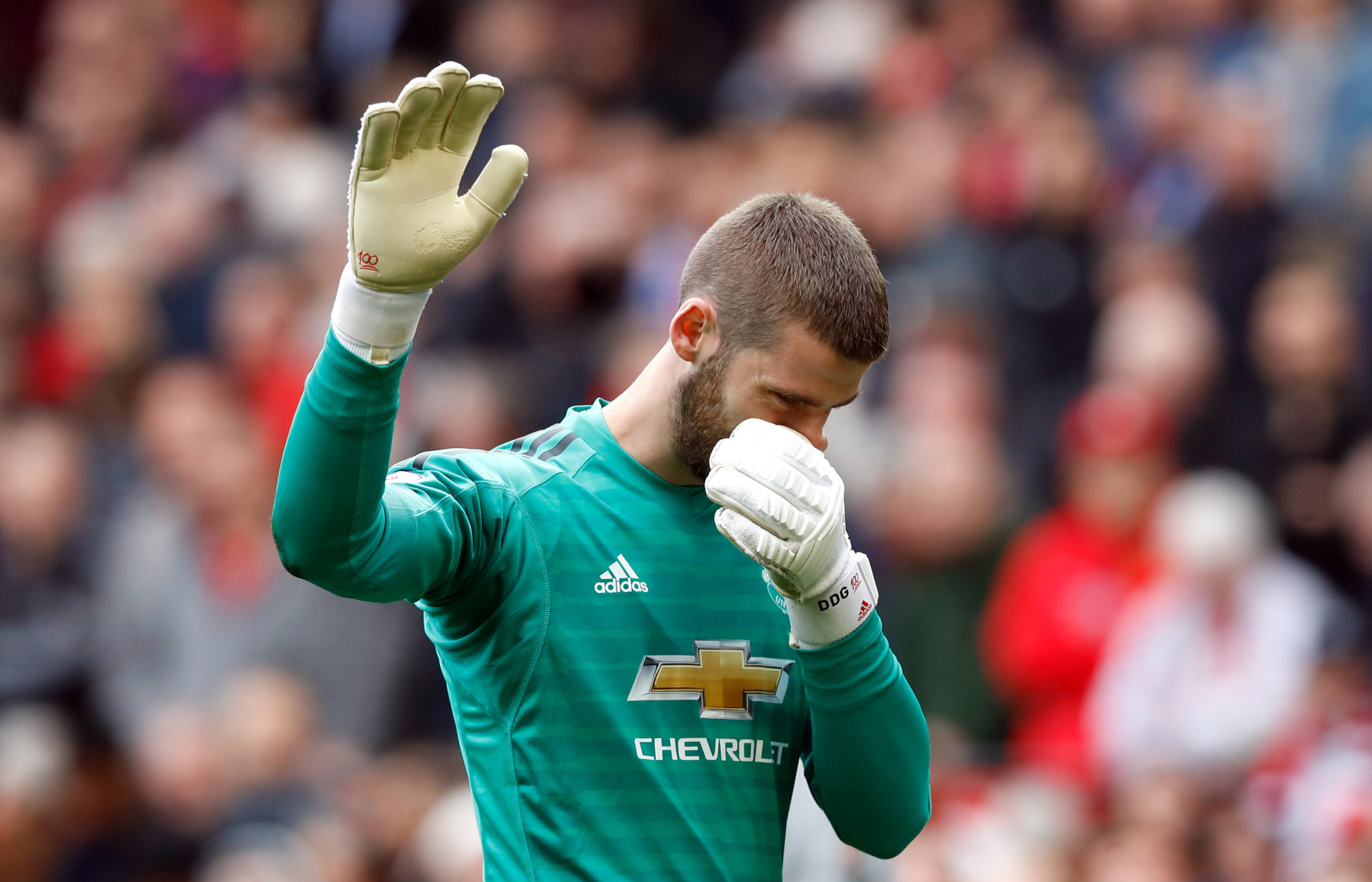 "In his all-round game, if you look over the last six or seven months, you have a goalkeeper that - between these mistakes - is not conceding many goals," said Preece.
"They have conceded 16 goals since the start of the year, and nine of those came in three games against Manchester City, Chelsea and Liverpool.
'There are spells when the team is not conceding goals, but that is down to the defence as well. Except for Wolves, they have limited sides to the least amount of quality chances, so that helps. But the onus is then on goalkeepers to be there when needed."
However, while people have been quick to point to statistics that highlight De Gea being near the top of a list for errors leading to goals, this muddies the waters.
"It is the goals just below that level, the goals that you think a 'keeper of his ability should be saving, there have been far too many of those.
"The goal at Everton where he strikes the ball off Calvert-Lewin, the goal at Watford where it inexplicably goes through his hands. The first goal at Chelsea is just the kind of save that he would be making.
"You can talk about technique, but the first thing that stops the ball is decision-making; his reaction to what is happening in front of him.
"The first goal would be one where he would save by spreading himself more, being more aggressive and not leaving himself open. The second goal is his technique, his arms should be further from his body. When your arms are closer to your body, it is much more difficult to catch the ball.
"It is probably just decision-making where mistakes are accumulating and impairing his decision-making process."
Technique
In that mould, it might be useful for fans to extrapolate out what is a technical fault, and what is down to a dip in confidence.
Preece used the recent goal conceded by United against Bournemouth at home, where Junior Stanislas beat De Gea at his near post.
"The technique that he employed in that goal is the right technique to use. He has a great blocking technique that covers most of the goal.
"He puts himself in a 'K' position and it stops it going through his legs and react with his arms. But it is about employing those tactics at the right time.
"It was the same yesterday; if he can be a bit more aggressive and employ those tactics at the right time, then he gives Giroud less of the goal to aim at."
As to Mark Bosnich's comments that De Gea was unbalanced, Preece defended De Gea.
"Those are the same techniques that got him to where he is, and the arm swing that he uses is responsible for that famous save he makes up to his top-left.
"It doesn't affect him when he's making those sort of saves. Mark is right about his diving technique, in a perfect world you are diving forward but there is much more in the mechanics at play."
Confidence
So is De Gea's confidence just fundamentally damaged?
"For a goalkeeper, and a goalkeeper watching a goalkeeper who is struggling, there is nothing worse to watch. You almost cringe, you can feel the emotions that are going on inside them.
"But I think, at this level, I don't get that feeling at all. In between these mistakes, you are still seeing the David De Gea that we were seeing three or four years ago.
"He is not showing, to me, that he is lacking confidence. But maybe it's like Joe Hart, where he needs to press the reset button and go again, to try and break his game down again.
"Sometimes you have to be humble enough to see that that is what is needed."
Download the brand new OTB Sports App in the Play Store & App Store right now! We've got you covered!
Subscribe to Off The Ball's YouTube channel for more videos, like us on Facebook or follow us on Twitter for the latest sporting news and content.