After we caught a glimpse of what went on between Frank Lampard and Jurgen Klopp in Liverpool's mid-week defeat of Chelsea, former Premier League midfielder David Meyler explained on Friday's OTB AM that such encounters are more frequent than we might imagine.
Although six years have elapsed, Ireland's David Meyler isn't likely to ever outrun his association with Alan Pardew completely.
In what amounted to a moment of madness by the former Newcastle United manager, an exchange of words between Meyler and Pardew resulted in the Irish midfielder being on the end of a headbutt of sorts.
To his credit, David Meyler's reaction matched what was a half-hearted effort by Pardew.
"There were a few things said there that were never picked up," he recalled on Friday's OTB AM. "He made reference to me, I made reference to him and then, you know... that's the way it is.
"We're early in the morning here so I can't say too much of what he said, but when it happens the emotions do kick in. I probably can't repeat what I said to him either, really.
"If you look back at the video, though, I do cock my right hand but Ahmed Elmohamady knocks me off balance a bit. Now, I'm not going to sit here telling you that I was going to hit him, but I would probably have tried to grab hold of him.
"I think it is a testament of my GAA background though that I knew I couldn't be dropped to the floor here by an oul' fella. My Dad was in the crowd too and it wouldn't have gone down well.
Indeed, among all of the things that ran through Meyler's head during that incident, the presence of his father, former Cork hurling boss John Meyler, in the stand informed his reaction.
"If I go to meet my Dad after and I'd fallen down," he reckoned, "the first thing he would have said would be, 'You're gone soft you, boy.'
"I've moved on from it now, even though people still talk about it. I was watching Match of the Day there the other day and they did a 'Top 10 bizarre moments' thing and it was voted in like #2."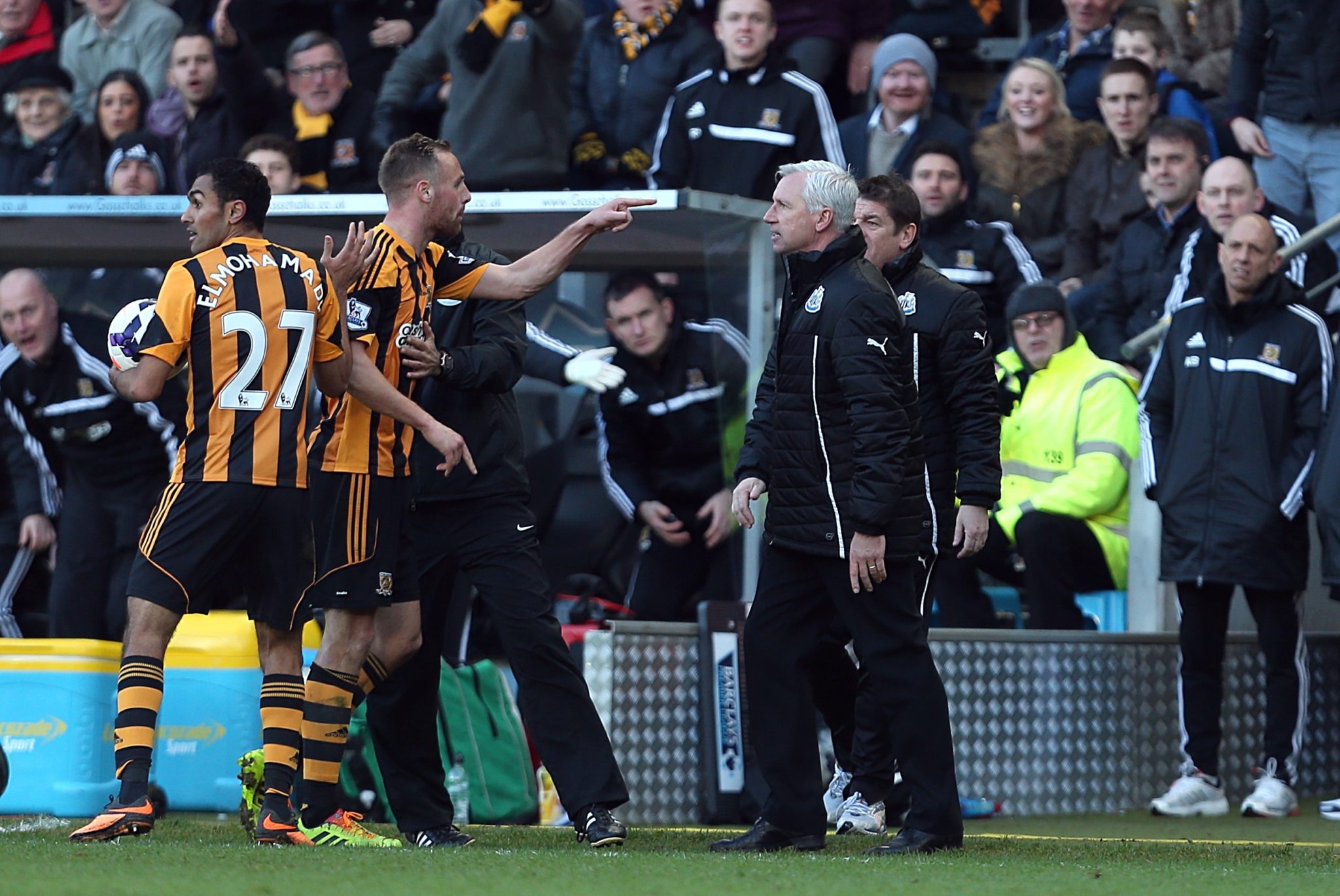 To demonstrate the frequency of such scuffles at the top level, Meyler also recounted a less than inspiring trading of insults with former Manchester City midfielder, Gareth Barry.
"Years ago I played against Manchester City," he said of another incident, "and I think I cleaned Gareth Barry out in a tackle and he jumped right back up.
"I told him where to go, kind of thinking like that this guy has played hundreds of Premier League games, played in major tournaments for England and could say anything to me.
"All he said was, 'You're ugly.' Of all the things he could have said, I wasn't really bothered about that. You could have hit me a bit harder, but this stuff happens all the time really."
You can watch David Meyler back in full here. 
OTB AM is brought to you in association with Gillette | #MadeofWhatMatters
Download the brand new OTB Sports App in the Play Store & App Store right now! We've got you covered!
Subscribe to Off The Ball's YouTube channel for more videos, like us on Facebook or follow us on Twitter for the latest sporting news and content.