Former Dundalk manager Vinny Perth believes that the retirement of David McGoldrick from international duty could benefit the Republic of Ireland.
Perth spoke to OTB AM before a match between Ireland and England that is a friendly only in name, and thinks that the loss of McGoldrick could prompt a tactical shift.
Vinny Perth on David McGoldrick
"In one sense, believe it or not, it might actually help us," Perth said.
"McGoldrick drops so deep for his club, that if we are do play with one up front he hasn't given us a real attacking threat. He is not a natural goalscorer.
"Maybe if it is Aaron Connolly, he may play more off the shoulder, or more likely to be an attacking threat and get in behind. That leaves the number ten position for someone to fill."
That said, Perth believes that the Sheffield United striker's absence is not solely a good thing.
"With McGoldrick's age, he wasn't going to be around forever, but there is no doubt that it is a blow for Stephen.
"What Stephen can't do is develop all these young players or change the squad and bring in a new squad and not get results at the same time.
"I think that as much as it could be a positive in a roundabout way by forcing the team to play Connolly up front, it is a blow because he is such a good player."
Tactical change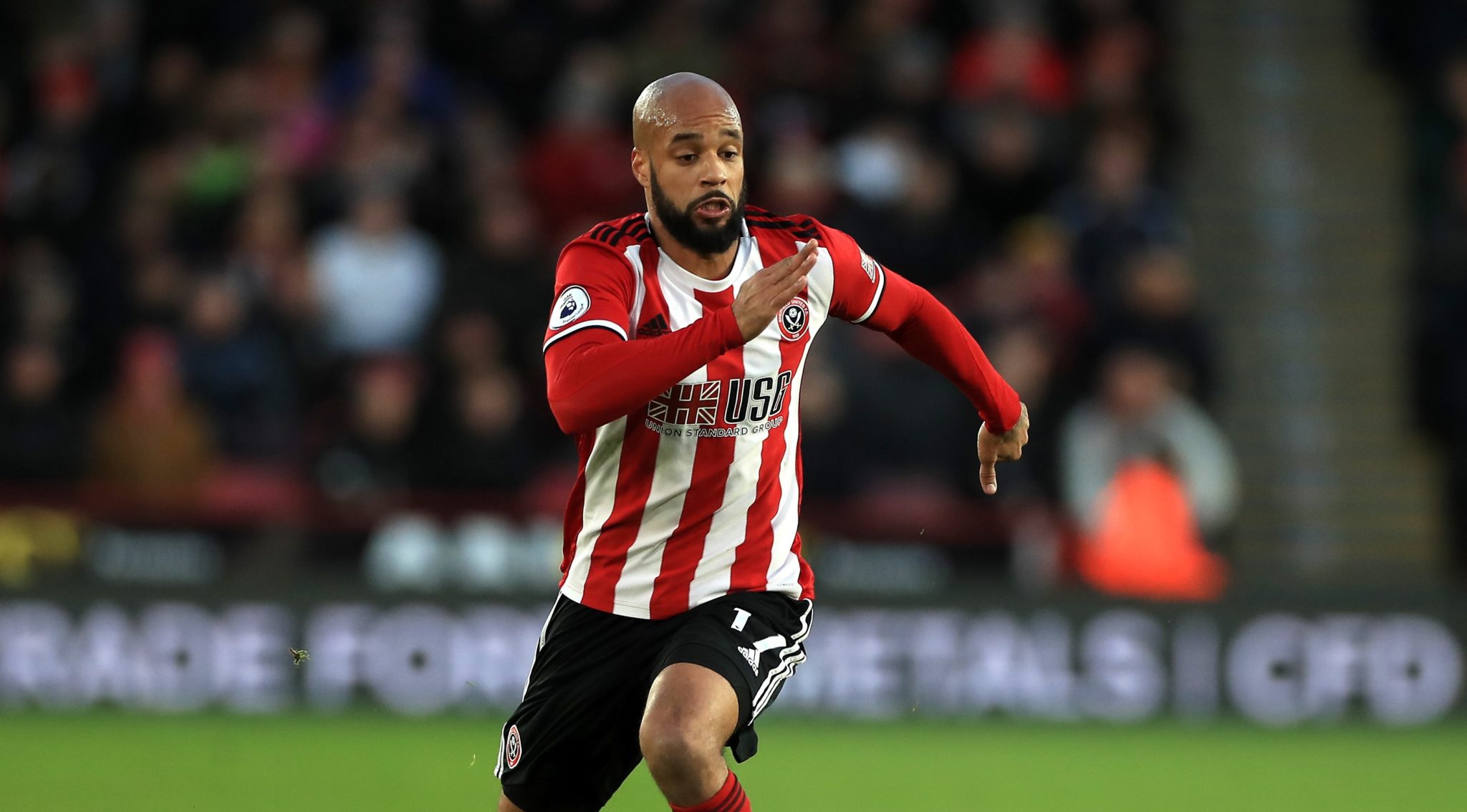 So what would an Ireland team without David McGoldrick look like?
"The change might just be as simple as Connolly moving inside into his position, and someone like Callum Robinson getting the chance to play regularly for Ireland in Connolly's position, which has been coming in off the left.
"We have seen with Robinson that he can become an attacker as well, like Connolly. Maybe it is not the worst thing that ever happened, because we have two pacey attackers who like to score goals and get in behind.
"So it can flip into an advantage over time."
Callum Robinson for Ireland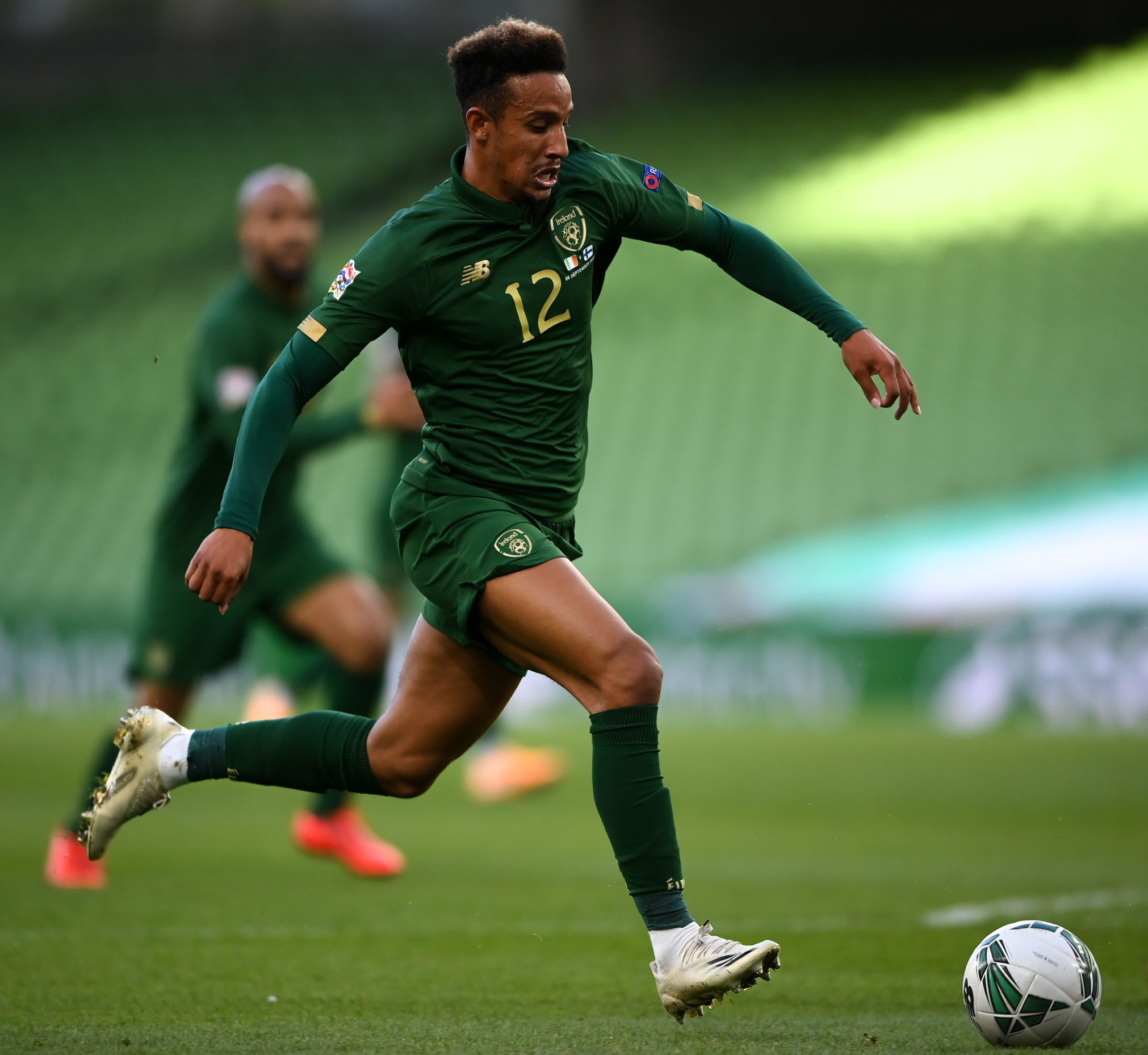 How does Perth see this playing out in practice?
"Callum Robinson can definitely play that position off the left, when you have someone with pace. They are not the quickest players in the world, but definitely people that like to go in behind.
"When you look at football, the more you give a threat to somebody's back four, or in England's case a back three, they have to naturally drop a bit deeper.
"They then have to pull their number six a bit of cover, and it is why football has become a game of systems and a game of cat and mouse.
"Even if you look at Liverpool-Man City, at times it was being played as a 4-4-2. People were asking why Klopp went with four up front, it was designed to upset City."
Number ten
Perth believes that one candidate for the number ten might benefit from an enforced change in system.
"The position of Alan Browne is key - this could be a big window for Alan Browne for seeing how good he can be.
"A lot of football people in Ireland don't watch a lot of football in the Championship, and he has done brilliantly there in a number ten position. He is someone who can score goals, which we badly need."
Download the brand new OTB Sports App in the Play Store & App Store right now! We've got you covered!
Subscribe to OTB Sports's YouTube channel for more videos, like us on Facebook or follow us on Twitter for the latest sporting news and content.