Yesterday Mick McCarthy revealed that he had asked Luca Connell if he wished to play for Ireland. Connell, he said, explicitly answered that it was his ambition to represent the Boys in Green competitively.
While the development appears to bring Liverpool-born Connell a step closer to representing Ireland on the pitch, former international Stephen Kelly bemoaned the fact that McCarthy had to ask a player involved with the Irish squad if he wished to represent the country.
Particularly the wording of the conversation bothered Kelly, with McCarthy explaining that he asked Connell if he would "be pissed off" if McCarthy was to cap him for a few minutes, therefore, confirming his international allegiance to Ireland.
"Is it not kind of terrible that these are the conversations we are having?", Kelly asked on Thursday's OTB AM.
"He's in the Ireland squad. Should you have to have the conversation with a player: 'Are you happy to go on the pitch?'"
Connell, who accepted the call-up to the Irish training camp but was forced to return to his club with a muscle injury, has attempted to avoid comparisons to the Declan Rice situation and when faced questions has always vocalised his commitment to Ireland.
"It infuriates me that this is the point that we are at now", the 35-year-old exclaimed.
"Like, you're in the senior international team for your country and I understand that the Declan Rice thing has opened a can of worms but if you've been picked for your country and you turn up for that training session you have to think you want to play."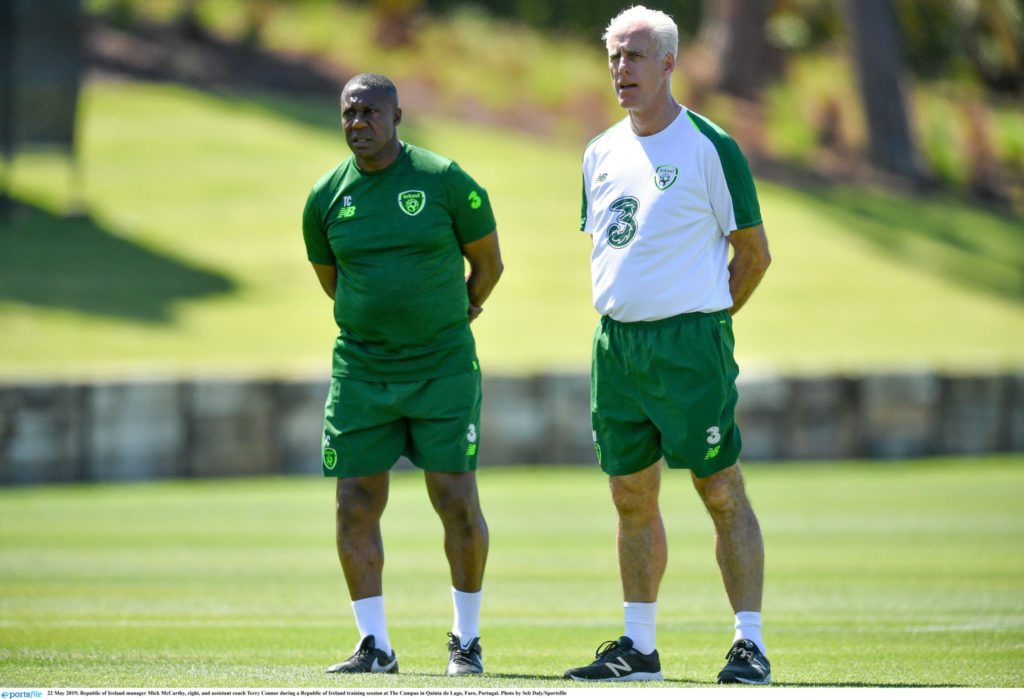 "I understand he's 18, he's born in England and he has dual allegiances but if you decide to train with us and the manager decides to play you, you can't have any qualms about it. I don't care what age you are."
While Kelly emphasised that it was not Connell's fault and that he understood why McCarthy had asked the question, he argued that dual allegiance players should not be training with international camps unless they were willing to play for that country, as Connell appears to be.
"That conversation should never happen. If it happens before he comes fair enough.
"If he's decided to come over on the plane and to train, you're not saying: 'Come have a trial with us, see what you think. If you like us you can play for us.' No. If you're coming on the plane you want to play for us. That's it."
"We are a country and you should be proud to play for your country. It should be the biggest honour of your career to represent your country.
"It's not something that's taken lightly or something that you think maybe I won't do it because there might be a better opportunity somewhere else."
"The fact that he has come there should be no question over whether he wants to play. The manager should not have to have a conversation with him."
Download the brand new OTB Sports App in the Play Store & App Store right now! We've got you covered!
Subscribe to Off The Ball's YouTube channel for more videos, like us on Facebook or follow us on Twitter for the latest sporting news and content.